The BBC speaks to about a dozen parents with concerns after children died or became seriously ill.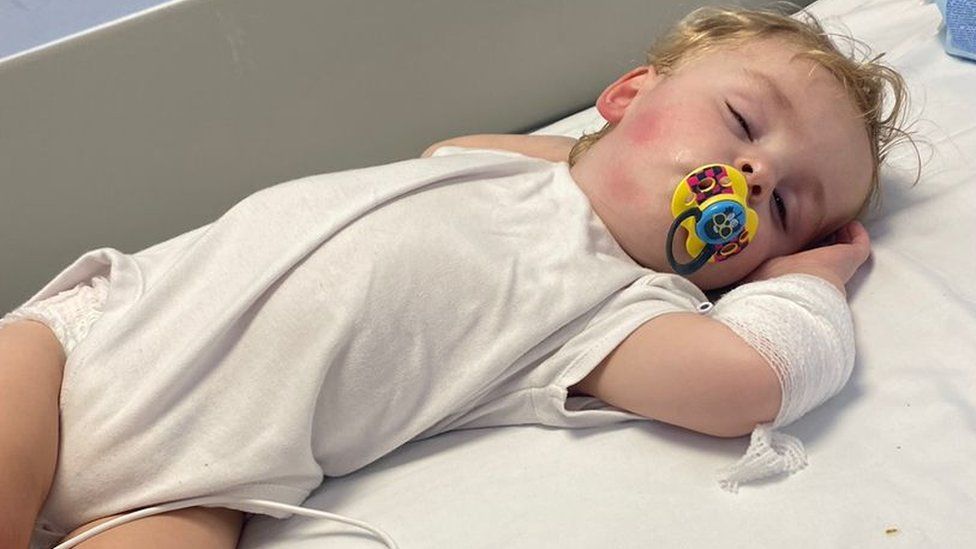 Children's services could be forced to close at a hospital that is accused of leaving young patients traumatised and sick through poor care.
The care regulator said it had taken action to "ensure people are safe" on Skylark ward at Kettering General Hospital (KGH) in Northamptonshire.
Thirteen parents with serious concerns after their children died or became seriously ill have spoken to the BBC.
The hospital said it was "very sorry" to families who felt let down.
A BBC Look East investigation has heard allegations spanning more than 20 years about the treatment of patients on Skylark ward, a 26-bed children's unit.
The claims include repeated failures to diagnose life-threatening illnesses and the regular discharge of patients who require urgent care.
Skylark came under scrutiny in 2019 after an inquest found five major errors led to the death of baby Jorgie Stanton-Watts.
The hospital's trust said it implemented a series of changes as a result, including "significant extra training".
However, the BBC has since discovered:
An independent report found staff left a 12-year-old boy – who died at KGH in December 2019 – for four hours suffering seizures, and suggests little effort was made to obtain critical care support.
In April 2019, nurses allegedly dragged a "traumatised" four-year-old girl down a corridor in agony, insisting that she could walk. Medics are accused of refusing to carry out an MRI scan, which would have detected a dangerous cyst on her spine.
Mothers claim to have been threatened with safeguarding referrals, with one stating a referral was made against her after she complained her son was struggling to breathe, while another likened it to blackmail.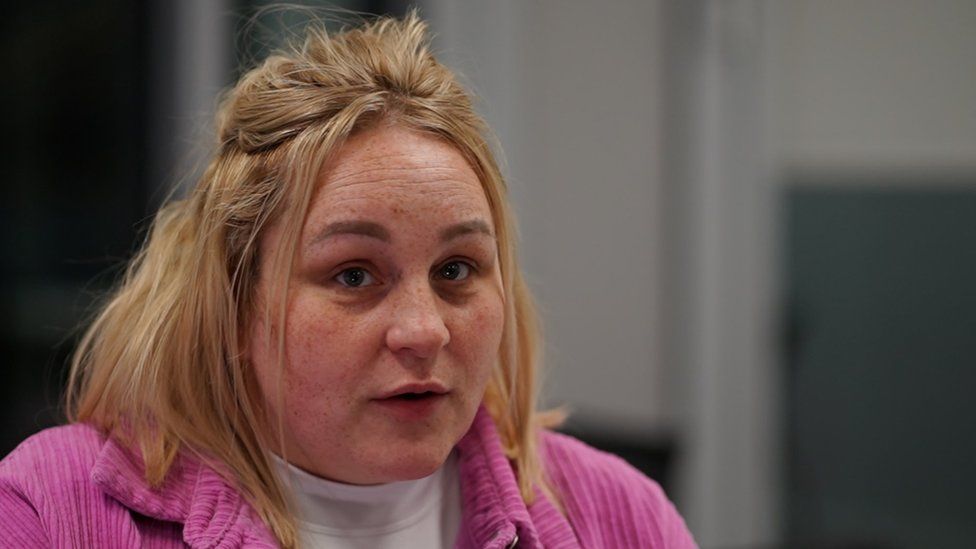 Michaela Stevens has complained about the treatment of her son Archie, who has suffered with croup – a common infection that affects children's airways from birth.
In November, when 17 months old, he was admitted to Skylark after a spell in the emergency department in respiratory distress, said 33-year-old Ms Stevens.
She said Archie took a bad turn and was struggling to breathe, but she was told to "calm down" when she raised the alarm.
"They refused to check him… they kept saying, 'it's viral, he'll be fine by tomorrow'. I don't think anyone had the experience to know what to do.
"I asked six people to check for sepsis and still nothing was done."
Eventually Archie was started on a sepsis pathway and the following day he was diagnosed with invasive group A Strep, a severe infection.
But Michaela said doctors struggled to keep him cannulated – when a tube is inserted into a vein for fluids or drugs – and after four days on intravenous antibiotics, Archie was discharged.
Ms Stevens said the next day she took her son to the GP, who called Skylark because he felt hot, but they were not concerned about him.
So she decided to drive him to Addenbrooke's Hospital, in Cambridge, where staff "immediately started intravenous fluids and antibiotics".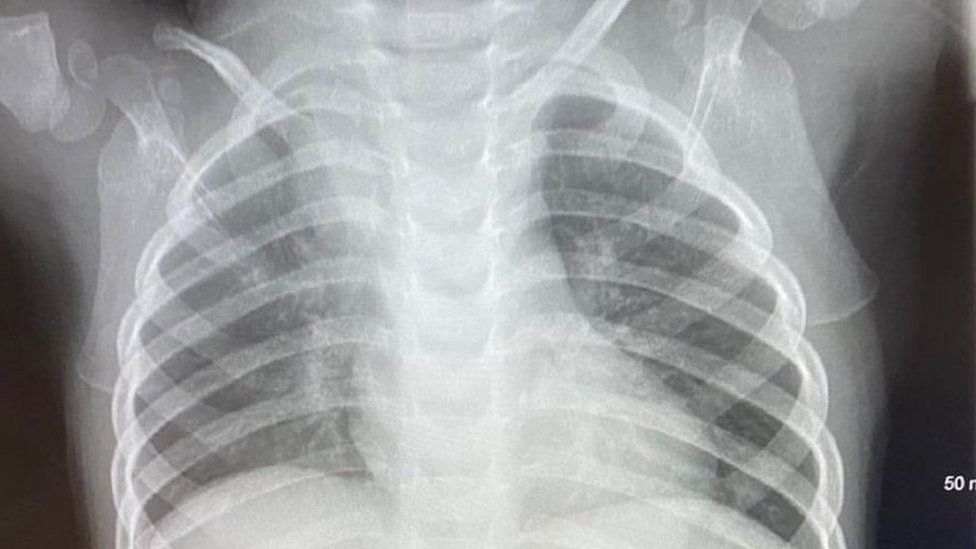 Archie was admitted on to a ward that night and remained in hospital for two weeks, having lost 500g (1.1lbs) on Skylark.
"Archie hadn't eaten for a week and they hadn't put a drip into that boy. I had him christened because I was worried he was going to die," said Ms Stevens.
"I think Archie's quite lucky to be alive. At Skylark ward we were let down at every opportunity and felt completely disempowered as parents."
She raised her concerns with the CQC in late November.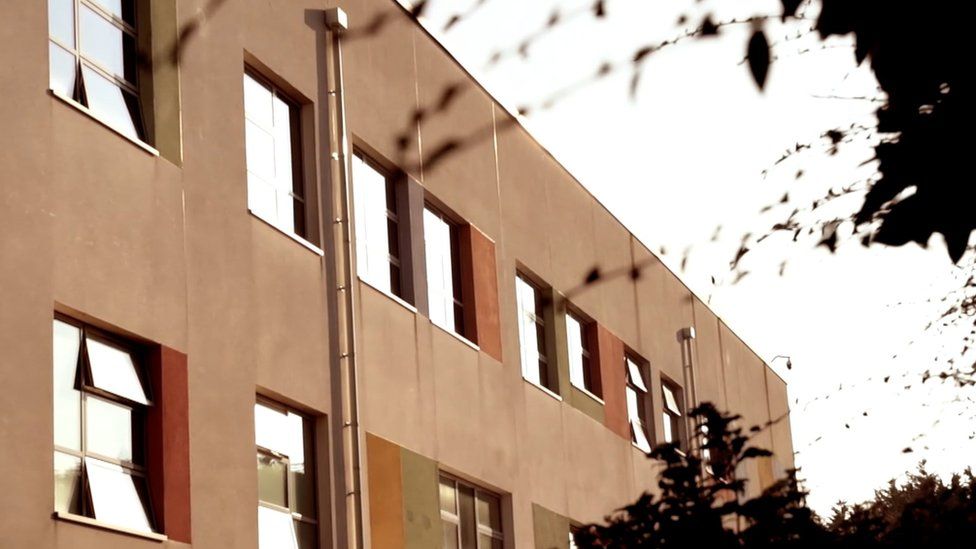 The next month, following "concerns about the safety and quality of care provided", the CQC carried out a focused inspection of KGH's children's services and the paediatric emergency department.
"Inspectors took enforcement action to ensure people were safe and to give the trust the opportunity to make the necessary improvements," a spokeswoman added.
The KGH February board meeting papers stated there was a "significant risk that the trust has the potential to lose its paediatric services, if it fails to make the improvements required and give the assurances needed to keep children safe".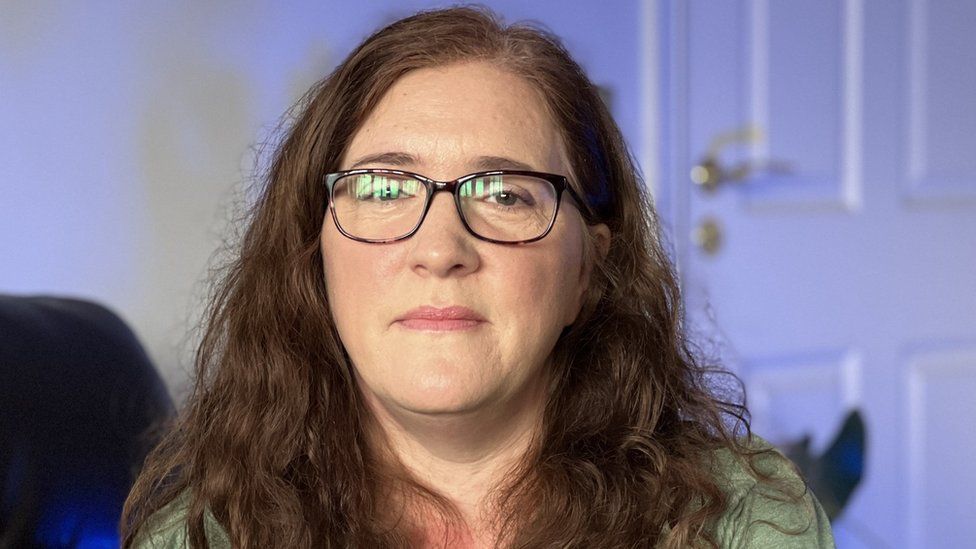 Later this year, the hospital is expected to pay out a multimillion-pound financial settlement to Clare Lester's son Luke, after his treatment in 2015.
Ms Lester took her then three-year-old to KGH suspecting a serious chest infection.
But for 24 hours, staff neglected to test his blood or urine when he was in fact in need of urgent treatment for sepsis, she said.
By the time he was seen by a consultant he was in septic shock, and Ms Lester said she later learned staff "didn't have the things they needed to sedate and ventilate" her son.
He was transferred to Leicester Royal Infirmary but suffered a cardiac arrest en route and was clinically dead for 18 minutes.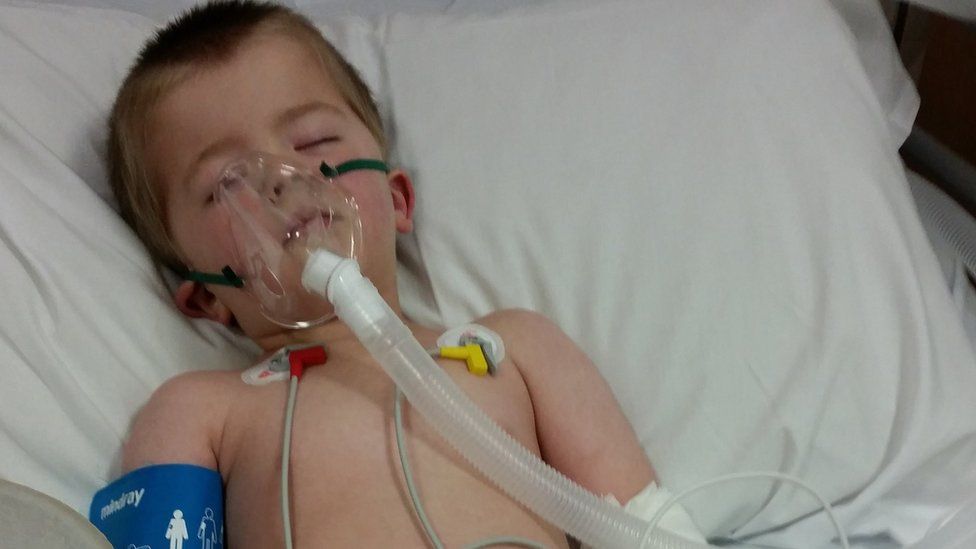 Ms Lester was given a few seconds to see him in the intensive care unit.
"I just whispered in his ear, 'You know you do as mummy tells you, well you need to fight.' And he did."
Luke survived, but has lasting signs of brain damage and he lost his right leg below the knee and his left toes.
An internal review found failures and KGH said lessons would be learned, but Ms Lester said: "Even now I'm still angry. I don't think I ever won't be.
"I've had counselling. But I keep going back to 'this should never have happened'."
In response to the BBC investigation, KGH's director of nursing, Jayne Skippen, said: "To any families who feel we did not deliver the best care we could have done, I'm very sorry.
"We know there are some areas we need to improve on and we are working really hard to improve those areas."
She said KGH had made changes, including introducing a larger paediatric emergency department, adding: "We are really committed to making this a better pathway for all of our children."

Do you have more information about this story?
You can reach Jon directly and securely through encrypted messaging app Signal on: +44 07890 348918 or by email at jon.ironmonger@bbc.co.uk

Related Internet Links
The BBC is not responsible for the content of external sites.