The TV presenter says cyclists should wear a helmet after he was hit by a car in Sheffield.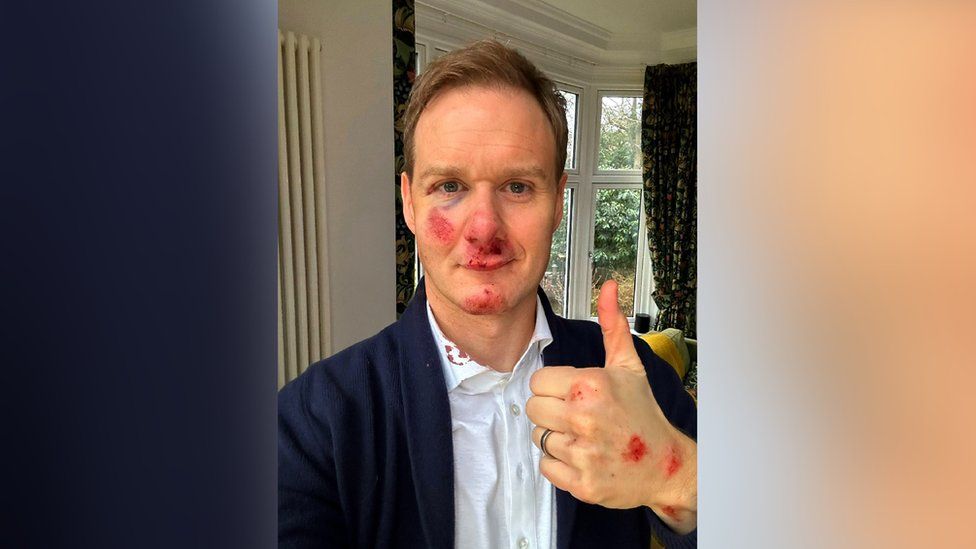 TV presenter Dan Walker has said wearing a helmet saved his life in a bicycle crash in Sheffield.
Mr Walker, 45, said he was hit by a car while cycling on Monday, leaving him "battered and bruised".
The Channel 5 presenter, who used to work on BBC Breakfast, was taken to hospital and was "amazed" to have not broken any bones.
"The helmet I was wearing saved my life today so – if you're on a bike – get one on your head," he tweeted.
Mr Walker posted photos from inside a Yorkshire Ambulance Service (YAS) vehicle alongside two members of staff, after the incident on Moore Street in Sheffield city centre on Monday morning.
He said he had been "blown away by all the lovely messages" he had received.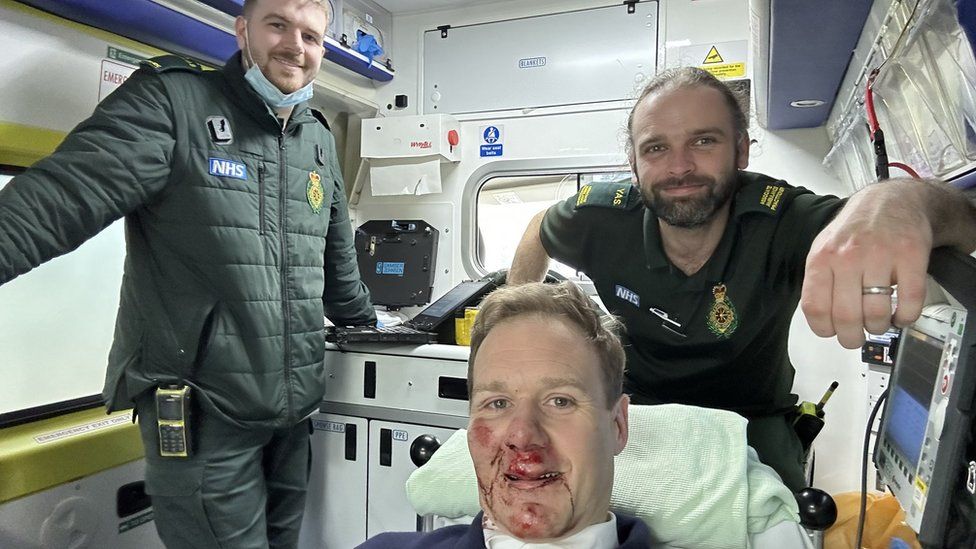 "Very thankful to still be here. I have no memory of anything and just remember coming round on the tarmac with paramedics & police around me," he wrote on Twitter.
"Smashed my watch & phone, ruined my trousers, my bike is a mess but I'm still here," he added.
He said he would be drinking food through a straw following the crash, and thanked the NHS staff for their help during his ordeal.
However, he said since posting about the crash he had been lectured by people telling him "bike helmets aren't important".
"The emergency services at the scene yesterday told me I probably wouldn't be here if I wasn't wearing one," he added.