Some offenders will be tagged in new crackdown, while police must treat the crime as on par with terrorism.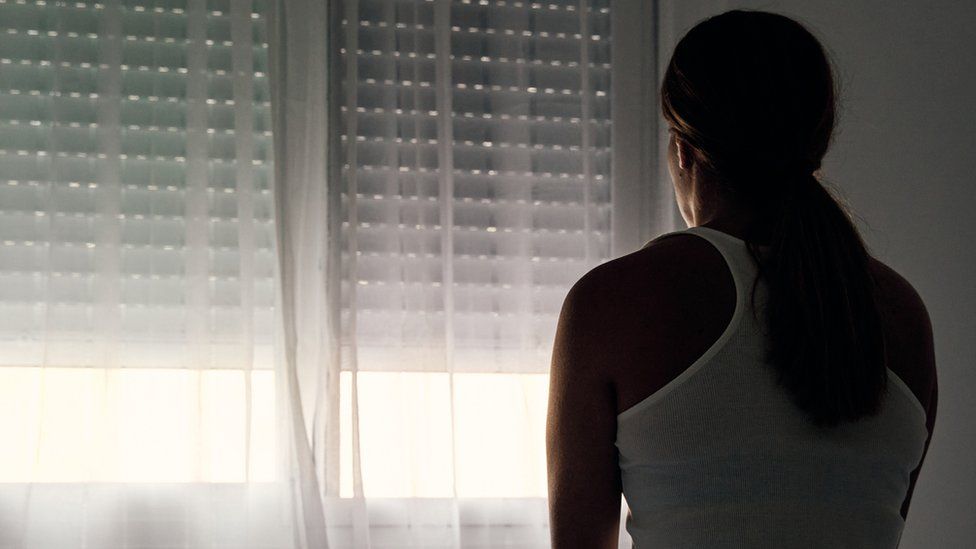 The most dangerous domestic abusers will be monitored more closely and electronically tagged as part of a new crackdown, the government has said.
Police forces will be required to treat violence against women and girls as a national threat – designating it as important to tackle as terrorism.
More abusers will be recorded on the Violent and Sex Offender Register.
Up to £8.4m in investment over two years for victim support programmes has been announced by the government
Around 2.4 million people in England and Wales were victims of domestic abuse in the last year and around one in five homicides related to it, according to Home Office statistics.
Announcing the plans, Prime Minister Rishi Sunak said tackling violence against women and girls was being made a "priority" for police forces, adding that making the way offenders are managed tougher will help with "preventing more of these crimes from happening in the first place, and bringing more perpetrators to justice."
"No woman or girl should ever have to feel unsafe in her home or community and I am determined to stamp out these appalling crimes," he said.
Under the government's proposals, the law will be changed so that police, prison and probation services have to jointly manage offenders with a sentence of at least a year, or a suspended sentence for controlling or coercive behaviour – putting the crime on a par with physical violence.
New civil orders are being trialled in three areas of the UK which could see abusers electronically tagged and made to attend behaviour change programmes.
On top of this, the Ask for Ani codeword scheme, which allows victims or those at risk of abuse to discreetly signal they need help, is to be further piloted in Jobcentres around the country.
The scheme was initially rolled out in pharmacies in 2021.
Violence against women and girls is now categorised as a national threat for the first time, as part of a new strategic policing requirement issued by Home Secretary Suella Braverman.
The change means police forces are required to deal with the issue as on a par with serious and organised crime, terrorism and child sexual abuse.
A new digital tool to help police officers identify likely perpetrators – even those without convictions – will also be developed by the Home Office.
Farah Nazeer, chief executive of the charity Women's Aid, welcomed the proposals, but also called for the regular publication of data on police responses to abuse cases and improved funding for support services for survivors.
Domestic abuse charity Hestia will expand its Safe Spaces programme in partnership with Ask for Ani in Jobcentres,
The charity's chief executive Patrick Ryan said: "The more opportunities we can provide for victims to access vital specialist support in a safe way, the more lives that can be saved."
Responding to the announcement, Labour shadow home secretary Yvette Cooper said her party had first called for a domestic abuse register years ago, adding that Labour "welcome the eventual commitment to introduce one".
"But the government isn't moving quickly enough," she added.
Ms Cooper also criticised ministers for not agreeing to Labour's plan to ensure domestic abuse specialists are placed in 999 control rooms, as well as for failing to "taken action to reverse the shocking collapse in rape charges or record levels of victims dropping out of the criminal justice system".