Sammy Wilson accuses the UK government of having "an attitude of defeat" in its talks with the EU.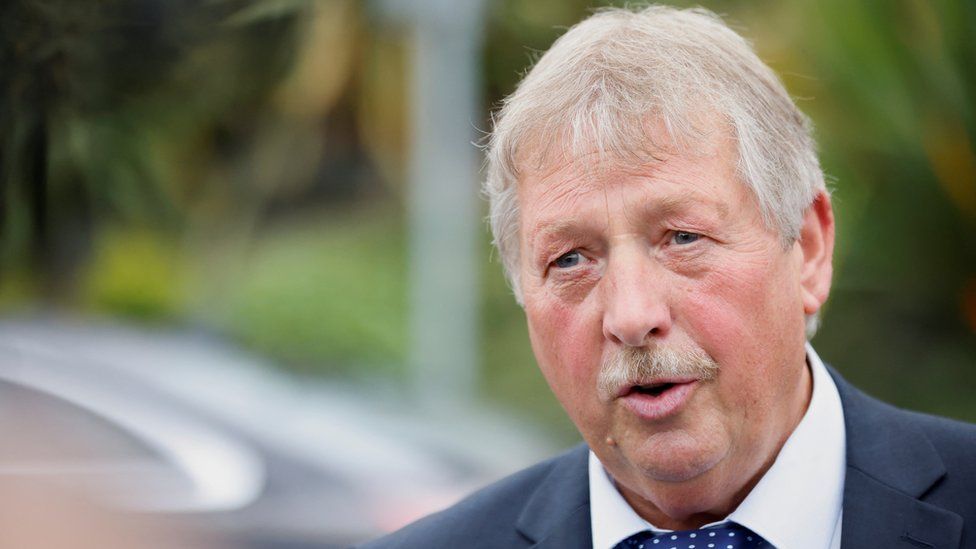 Democratic Unionist Party (DUP) MP Sammy Wilson has said he does not believe a deal on the Northern Ireland Protocol will be struck this week.
Speaking to Sky News, he said his party would not accept any agreement that kept Northern Ireland in the EU.
The DUP would not return to Stormont under any such deal, he added.
He said there was concern that the UK government had entered negotiations with "an attitude of defeat".
The UK and the EU have been in talks for more than a year to try to resolve issues with the protocol, a controversial set of post-Brexit trade rules for Northern Ireland.
Sources have suggested a deal could be sealed this week, with momentum having built towards that at the end of last week.
But it now appears to be unlikely that be anything will announced until the middle of the week at the earliest.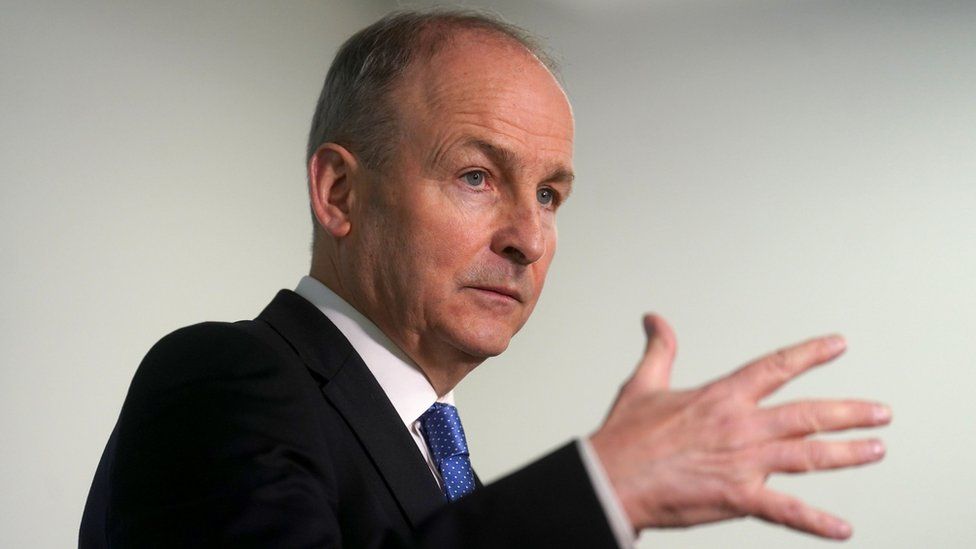 Tánaiste (Irish Deputy Prime Minister) Micheál Martin said it was time to put aside "power-play" and "politics" in order to get a solution.
"What's very important is that everyone now from here on thinks about the people of Northern Ireland," he said on Monday.
"Not power-play, not politics elsewhere – I think the people of Northern Ireland have had enough that, of people playing politics with their future."
Mr Martin appeared to suggest that Prime Minister Rishi Sunak had taken a more "problem-solving approach" than his predecessors in Number 10 and that talks had moved at a "slower pace" under previous PMs.
Mr Sunak held talks with European Commission President Ursula von de Leyen in Germany on Saturday in an effort to secure an agreement.
It is among the most vocal critics of the protocol and is blocking the functioning of devolved government in Northern Ireland in protest against the trade rules.
Securing the party's support for any deal will be crucial for the future of the political institutions at Stormont.
After meeting the PM on Friday, DUP leader Sir Jeffrey Donaldson said "progress has been made across a range of areas".

What is the Northern Ireland Protocol?
It is the trade deal that was agreed to ensure the free movement of goods across the Irish land border after Brexit.
It came into effect in 2021 and has resulted in checks on goods travelling from Great Britain to Northern Ireland.
Unionist parties argue that placing an effective trade border across the Irish Sea undermines Northern Ireland's place within the UK.
The largest of those parties is the DUP, which is refusing to take part in Northern Ireland's power-sharing government until its concerns are resolved.
But a majority of members of the Stormont assembly are in favour of the protocol in some form remaining in place.
Sinn Féin, the Alliance Party and the SDLP have said improvements to the protocol are needed to ease its implementation.