Searches will only continue in Kahramanmaras and Hatay, the country's disaster agency said.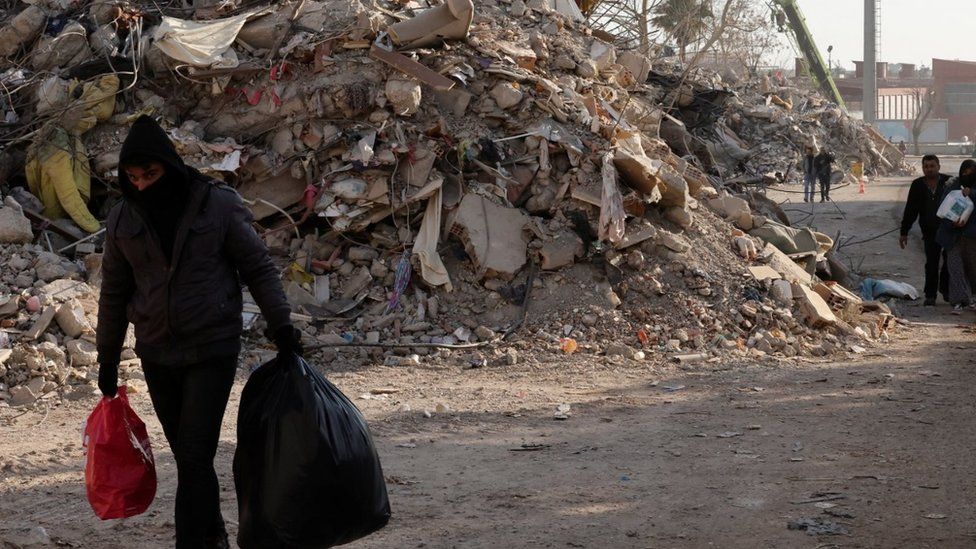 Turkey has ended rescue efforts in all but two provinces, almost two weeks after a massive earthquake killed tens of thousands of people, the country's disaster agency said.
Searches will continue in Kahramanmaras and Hatay, the agency's chief said.
Survivors were still being pulled from the rubble on Friday, but hopes are fading of finding anyone else alive.
US Secretary of State Antony Blinken arrived in Turkey on Sunday. His trip had been planned before the disaster.
The epicentre of the 7.8-magnitude earthquake on 6 February was in Kahramanmaras. More than 44,000 people are confirmed to have lost their lives in south-eastern Turkey and northern Syria.
The death toll is expected to climb, with about 345,000 apartments in Turkey known to have been destroyed and many people still missing. Neither Turkey nor Syria have said how many people are still unaccounted for.
"In many of our provinces, search and rescue efforts have been completed," the disaster agency's chief, Yunus Sezer, told reporters in Ankara.
He said search and rescue efforts were continuing at around 40 buildings in the two provinces, but he expected this number to fall by Sunday evening.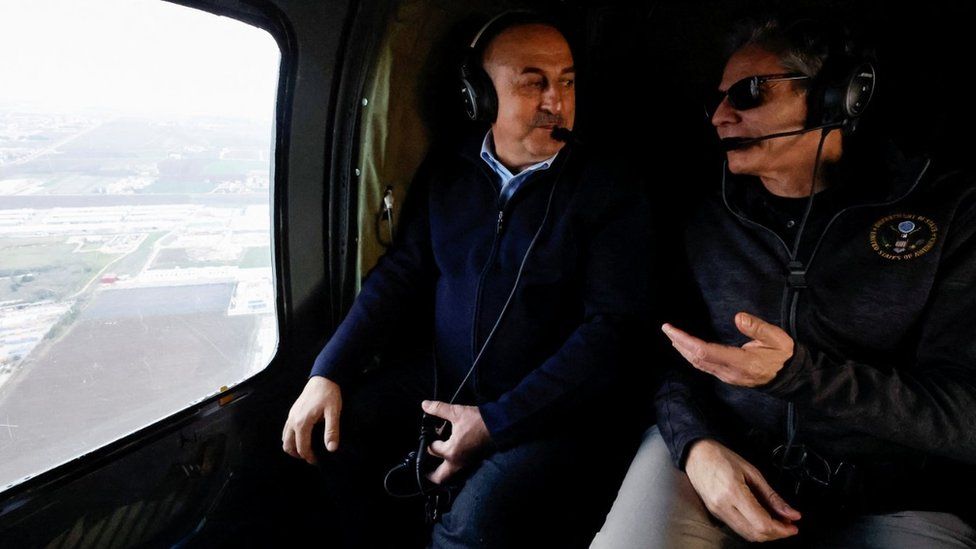 Mr Blinken has arrived in Turkey to show support, despite the trip being planned before the quake. It will be his first trip to Turkey since he took office more than two years ago.
He will travel to Hatay to see humanitarian efforts before travelling to meet President Recep Tayyip Erdogan on Monday. The pair are expected to discuss issues including Turkey's refusal to ratify Sweden and Finland's Nato membership applications.