The presenter famously anchored the five-hour live TV marathon every Saturday between 1968 and 1985.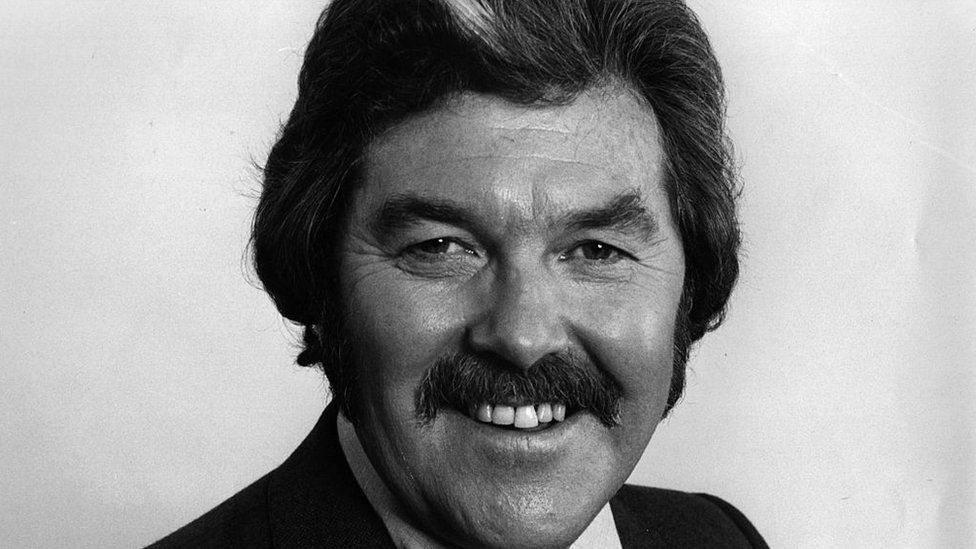 TV presenter Dickie Davies, who was the face of ITV sports coverage for more than two decades, has died.
The star presented the Saturday afternoon show World of Sport from the 1960s until it ended in 1985.
The show, a mix of live sport including racing, wrestling and football results, competed with BBC's Grandstand.
Former ITV colleague Jim Rosenthal announced the death, saying his family were "so proud" of his "brilliant career on the telly".
"Dickie was a wonderful friend and colleague. RIP DD," he added.
Davies, originally from Cheshire, began his TV career as an announcer on Southern Television in 1960, having previously spent seven years as a purser for the cruise company Cunard Line.
He moved to ITV's new show World Of Sport and was initially an understudy to Eamonn Andrews before becoming the main host in 1968.
Every Saturday saw him at the helm of a five-hour TV marathon, anchoring the coverage of a wide variety of sports including many minority events not previously seen on TV screens.
His bushy moustache and black bouffant hair with a trademark white streak at the front made him one of the most recognisable – and impersonated – stars of the era on ITV.
He also worked on ITV's coverage of three Olympic Games.
After World of Sport ended in 1985, Davies stayed at ITV as a presenter for another four years but later switched to a new role as sports editor with Classic FM.
However, a stroke in 1995 badly affected his speech and forced him off air as he slowly recovered.
He later returned intermittently to the screen for a number of specials, including ITV's 50-year World of Sport anniversary in 2005, as well as some shows for Sky Sports.