Shoppers will be asked to use their judgement as to whether fruit and veg has gone off.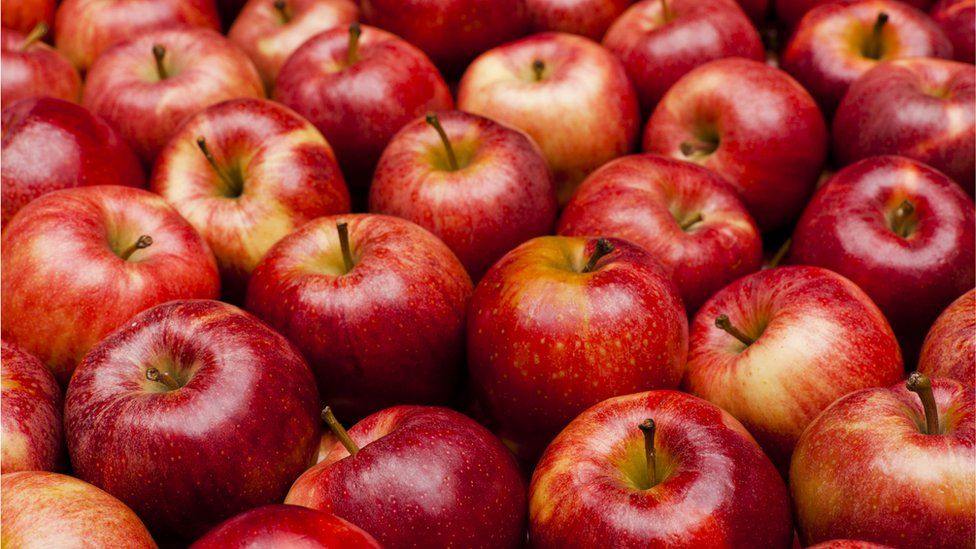 The Co-op is to remove best before dates from many fruit and vegetables in a bid to reduce food waste.
The company said taking the dates off its fresh produce would help shoppers save money and help the environment.
It said food stored in the fridge would keep for much longer than best before dates indicated.
Bigger national supermarkets, including Sainsbury's and Asda, made similar moves last year.
From next week, the Co-op will remove best before dates from more than 150 fresh products, including apples, broccoli, carrots, onions, oranges, potatoes and tomatoes.
A small number of more perishable products will still have best before dates.
The move follows a trial last year on 20 products.
The Co-op group, which has 2,500 UK grocery stores, will instead use encrypted codes – a series of letters and numbers – for workers in stores to keep track of how long produce has been on the shelf.
It said that best before dates on fresh produce could mean people threw fruit and veg away when it was still good to eat.
It said customers should use their judgement as to whether fresh fruit and vegetables at home had gone off.
Best before or use by?
According to the Food Standards Agency, it is important for people to know the difference between best before and use by dates.
Best before dates are about the quality of a product, and eating food past its best before date means the food will be likely to be safe to eat but may be not at its best.
Use by dates, on the other hand, are about food safety.
People should never eat food after a use by date, according to the Food Standards Agency, due to the risk of food poisoning.
Use by dates tend to be on food that goes off quickly, such as meat and ready-to-eat salads.
Green claim
Adele Balmforth, propositions director at the Co-op, said the UK was facing "a climate, environmental and cost-of-living crisis" but its removal of best before dates would help customers cut food waste.
Product testing by environmental charity Wrap found that fruit and veg stored in the fridge could last much longer than its best before date.
Broccoli can last about two weeks, and apples can last more than two months, the charity said.
Catherine David, director of collaboration and change at Wrap, said households spent £700 a year on average "on good food which ends up in the bin".
Wrap said UK households could save £50m per year in total by removing best before dates on apples, bananas, broccoli, cucumber and potatoes alone.
The move by Co-op follows similar policies by bigger supermarkets.