Students from nearby schools were in the crowd and some wore T-shirts with the slogan Rest In Power.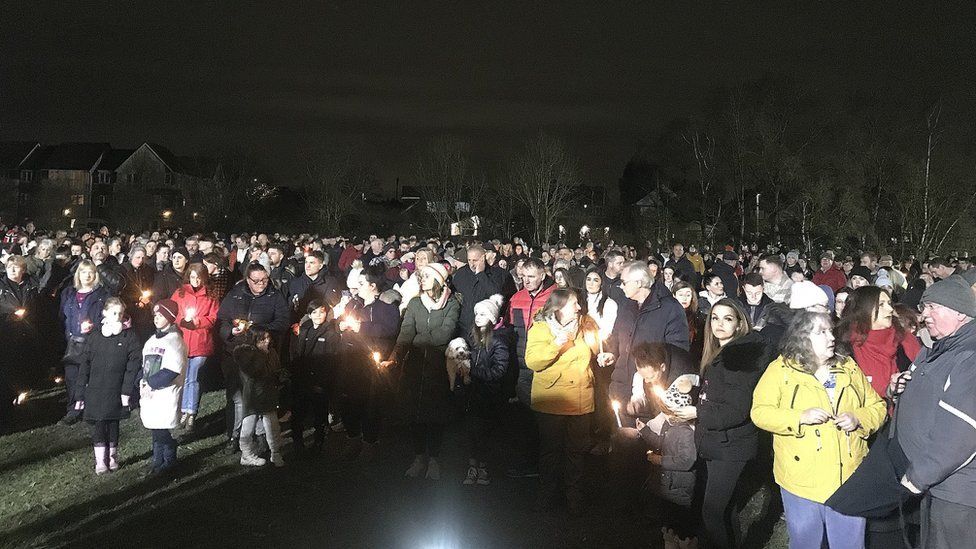 About 1,000 people have turned out for a candlelit vigil in the village where Brianna Ghey was found fatally wounded.
The 16-year-old transgender girl died after being found stabbed in Linear Park in Culcheth, Warrington, on Saturday.
Crowds also sang Over The Rainbow while pubs and shops turned their lights off as a sign of respect.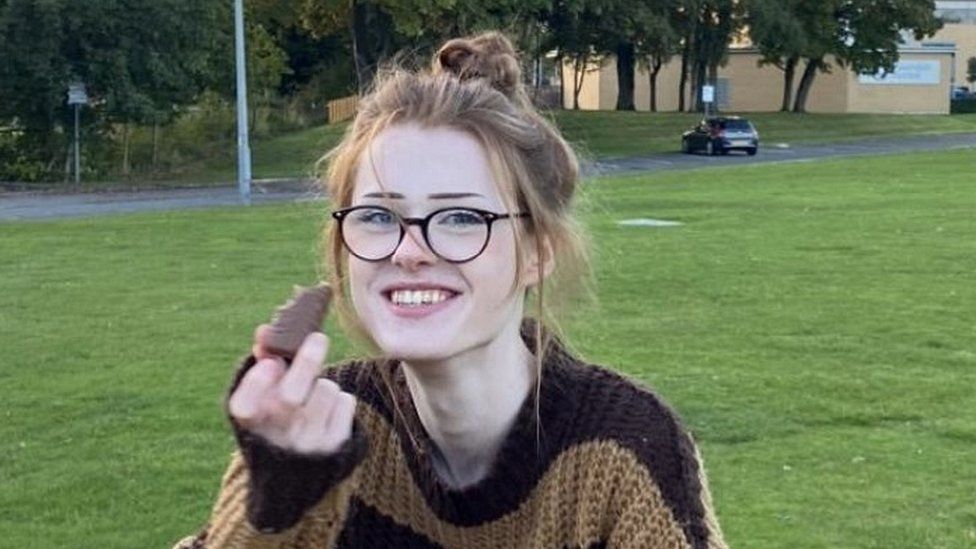 Mayor of Greater Manchester Andy Burnham and his daughter Annie attended the memorial.
He tweeted: "Here to remember Brianna, send our love to her family and support to young trans people everywhere."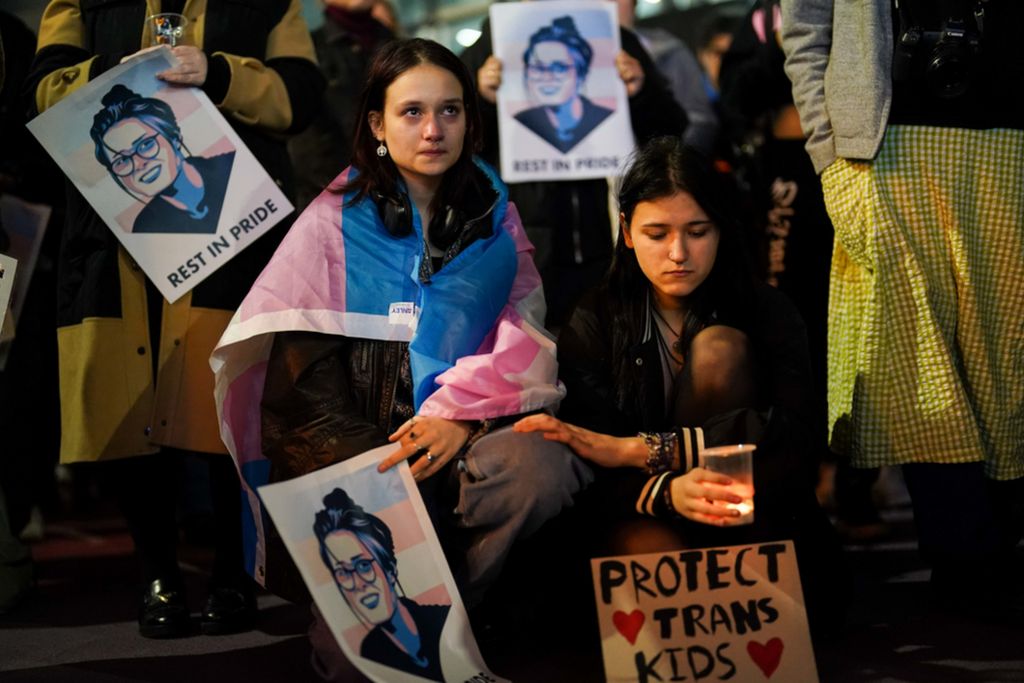 Members of the public also gathered outside the Hippodrome Theatre in Birmingham on Friday night and in Southampton, Nottingham and Edinburgh.

At the scene
Paul Lockitt, BBC Radio Manchester
Crowds gathered on Culcheth village green to pay their respects to Brianna, just a few hundred yards from the Linear Park where she was found stabbed a week ago.
Many of those in the crowd were students from nearby schools.
Floral displays and candles were laid out under a tree, and many of those attending wore T-shirts with the slogan Rest In Power and a photo of Brianna.
There were moving tributes from local dignitaries, including the Mayor of Warrington Jean Flaherty followed by a two-minute silence.
The event took place behind the local library, which Cheshire police have been using as a temporary base to carry out their investigation into the schoolgirl's death.
To finish the vigil, a firework display lit the night sky as people made their way home.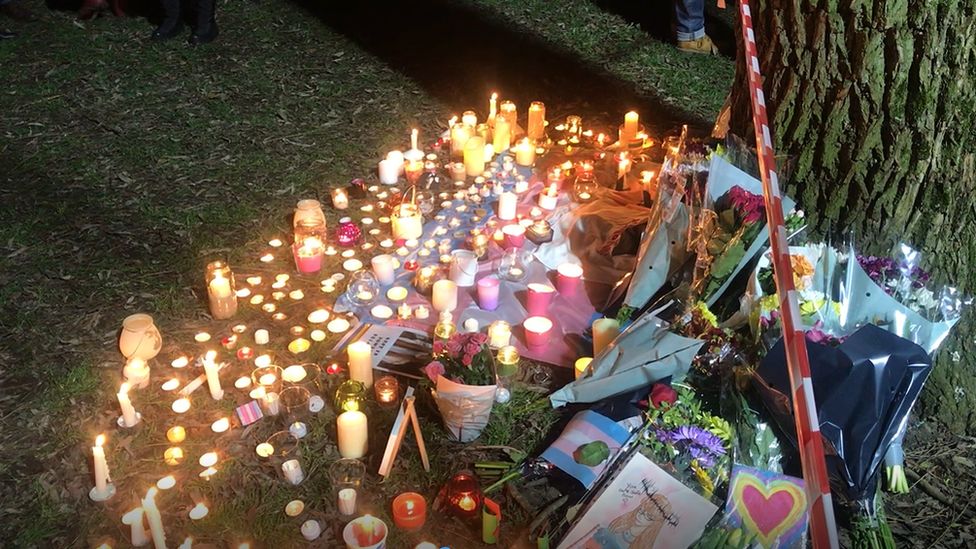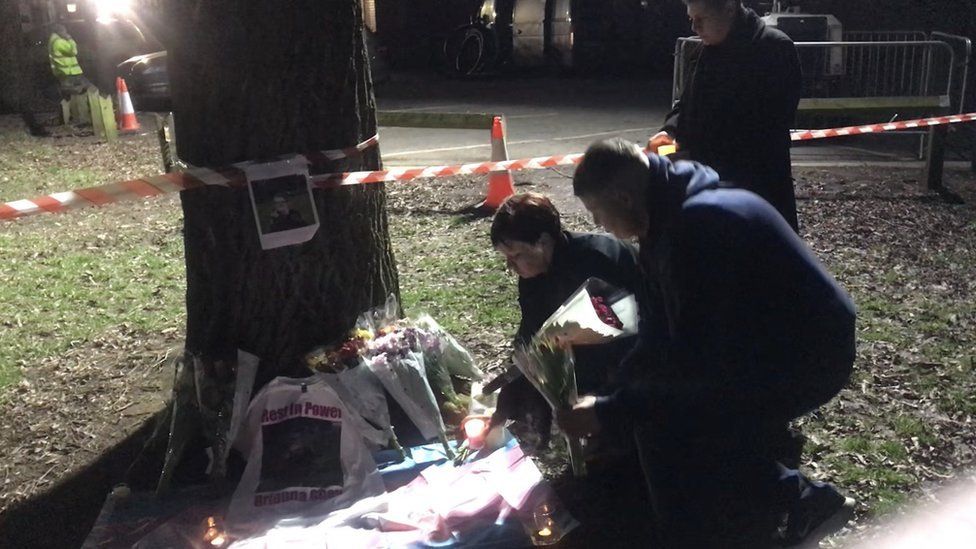 A number of vigils have been held over the past week for Brianna and more memorials are planned over the weekend, including another in Warrington on Saturday.
Brianna's family said they had been "overwhelmed" by the "support, positivity and compassion" they have received.
A fundraising page set up to support the family has raised more than £100,000.