A judge confirms the five defendants are pleading not guilty to charges including murder and assault.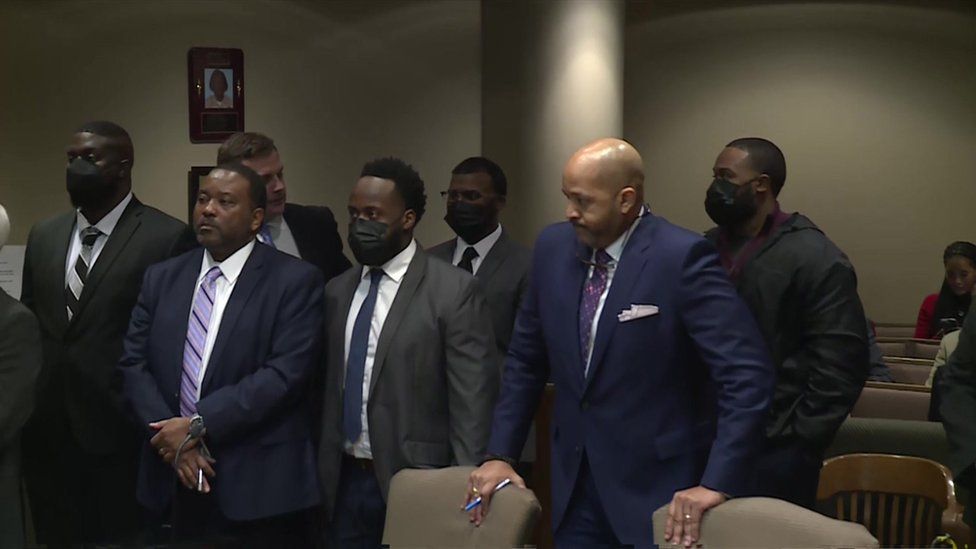 Five former Memphis police officers charged with murder over the death of Tyre Nichols have pleaded not guilty in their first court appearance.
Tadarrius Bean, Demetrius Haley, Desmond Mills Jr, Emmitt Martin III and Justin Smith were involved in the arrest of Mr Nichols on 7 January.
They were taken into custody after an internal investigation by the Memphis Police Department.
Mr Nichols' death sparked protests against police brutality in the US.
The family of Tyre Nichols were present in the courtroom as the officers filed in.
The judge confirmed the five defendants had pleaded not guilty to charges of second-degree murder, aggravated assault, aggravated kidnapping, official misconduct and official oppression.
The officers are currently out on bond, meaning they are not in prison, with the next scheduled hearing scheduled due on 1 May.