Hospitals in England report patients slipping on sewage, staff becoming ill and leaks on wards.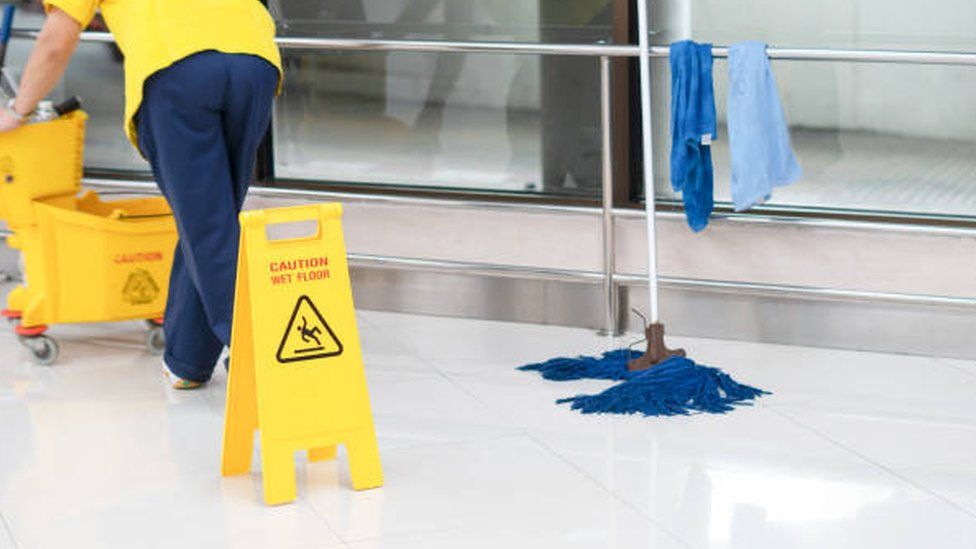 Sewage leaks are causing hospitals a host of problems as the backlog in repairs and maintenance grows.
Hospitals in England reported patients slipping on sewage, staff becoming ill, and leaks in A&E departments, cancer wards and maternity units.
It comes after the repairs backlog grew by 11% in the past year to a total of £10.2bn.
The reports have been released after a Freedom of Information request by the Liberal Democrats.
A total of 55 hospital trusts provided information – nearly half the total in England.
More than half had experienced problems with sewage leaks over the past year.
For some, they were isolated incidents, while others reported more than 100 leaks.
'A national scandal'
Leeds Teaching Hospitals documented 105 incidents, including one in the respiratory day unit, and excrement coming through floor tiles, as well as overflowing toilets.
The trust blamed ageing buildings as well as people flushing the wrong things down toilets.
The Princess Alexandra Hospital in Harlow listed 40 leaks. In one instance a patient slipped because of a leak and, in another, staff were left struggling to work and feeling nauseous because of the smell of raw sewage. Both the resus area and A&E also reported leaks.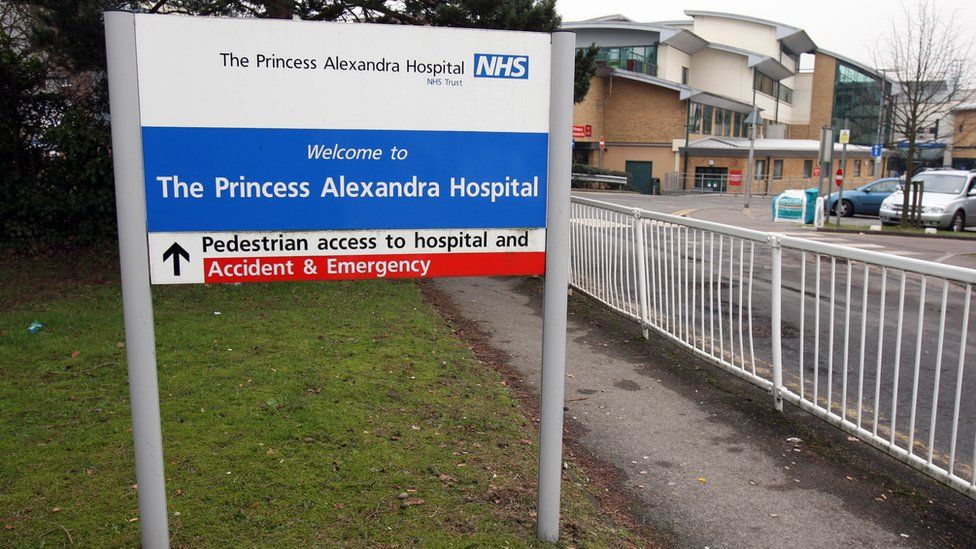 Michael Meredith, director of estates at the hospital's trust, said the leaks were happening on a "regular basis" at the site, blaming the ageing buildings.
"They are managed quickly and efficiently, but they are unpleasant especially where they occur in areas accessed by patients, our people or the public."
He said the trust were waiting for the go-ahead for a new hospital to be built to replace the current one.
Rory Deighton, of the NHS Confederation, which represents hospitals, said there were many buildings across the NHS that were "in desperate need of repair as these shocking findings demonstrate".
"No-one working in the NHS wants this for their patients or staff," he added.
He said the issue had been worsening for the past 12 years as spending on buildings has been squeezed.
The £10.2bn backlog is what needs to be spent to bring NHS buildings up to a good enough standard.
Lib Dems leader Ed Davey said the situation was "unacceptable".
"Our hospitals are crumbling through a lack of investment. It's a national scandal," he added.
The Department of Health and Social Care said it was increasing the amount of money spent on building and was in the process of developing a network of new hospitals.
"We are investing record sums to upgrade and modernise NHS buildings so staff have the facilities needed to provide world-class care," a spokesman added.