Qatar's Sheikh Jassim bin Hamad Al Thani and Sir Jim Ratcliffe's Ineos make bids to buy Manchester United.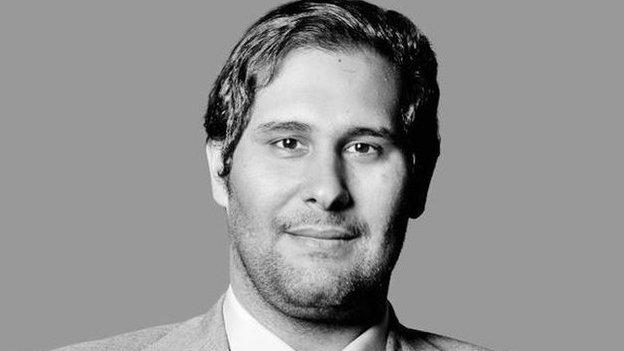 The news came a couple of hours before Friday's 22:00 GMT 'soft deadline' for submitting proposals.
It is the second bid to be made public after businessman Sir Jim Ratcliffe stated his interest last month.
"The bid plans to return the club to its former glories, said the Qatari consortium.
The Glazer family, who bought United in 2005, are considering selling the Old Trafford club as they "explore strategic alternatives".
And the Qatari consortium added: "The bid will be completely debt free via Sheikh Jassim's Nine Two Foundation, which will look to invest in the football teams, the training centre, the stadium and wider infrastructure, the fan experience and the communities the club supports.
"The vision of the bid is for Manchester United to be renowned for footballing excellence, and regarded as the greatest football club in the world."
Described as a life-long Manchester United fan, Sheikh Jassim is chairman of Qatari bank QIB and the son of a former prime minister of Qatar.
The statement from the consortium did not provide any details on the amount proposed to purchase the club.
There are also expected to be at least two offers for United from the United States, while there have been suggestions of interest from Saudi Arabia.
That means there could be up to five parties trying to negotiate a full sale, with others looking to make a smaller investment in return for a partial stake in the 20-time English league champions.
Paris St-Germain president Nasser al-Khelaifi is set to be a key figure in any Qatari ownership bid, even if he could have no direct involvement in the club.
Qatar Sports Investment (QSI), headed by Al-Khelaifi, had been looking at the potential for taking a smaller stake in a Premier League club.
However, because of Uefa rules that prevent prevent multi-club ownership, any Qatari bid to buy United in its entirety would have to come through private individuals or a different organisation.
The prospect of Qatari investment in a Premier League club – and two major European teams being owned by the Gulf country – has raised concerns among human rights and LGBTQ+ groups.
Analysis
BBC Sport's Simon Stone
Discussion around dual ownership of football clubs and a potential conflict of interest between a potential Qatari purchase of Manchester United and their current ownership of PSG is being met quizzically in the Gulf state.
They estimate half of the clubs in the Premier League are involved in dual ownership of one type or another.
Manchester City's presence in the City Football Group is one example. West Ham part-owner Daniel Kretinsky is also president of Sparta Prague who, like the Hammers, were in the Europa League last season.
They also note UK businessman Sir Jim Ratcliffe has already stated his intention to bid for United and there is no sign of him relinquishing control at French club Nice, who are four points off a European qualification slot.
In addition, RB Leipzig and RB Salzburg have already been cleared by Uefa to enter the same European competitions.
Given PSG chairman Nasser al-Khelaifi is also chairman of the European Clubs' Association, which has been working increasingly closely with Uefa, it is fair to assume any potential problem areas have been ironed out.
Nevertheless, sources are insistent this bid is totally separate from the ownership of PSG.
It is also being stressed the bid is indicative. The data made available in United's 'data room' has been disappointing, according to sources.
Now the full detail around the financial state of the Old Trafford club has to be made available.
It is being regarded as the start of the process rather than the end but, with plans also in place to invest in the wider Trafford area, Sheikh Jassim is deadly serious in his desire to take the club out of the Glazer family's control for the first time since 2005.