The X-Men star said the move would be "natural", but he still had respect for the UK's Royal Family.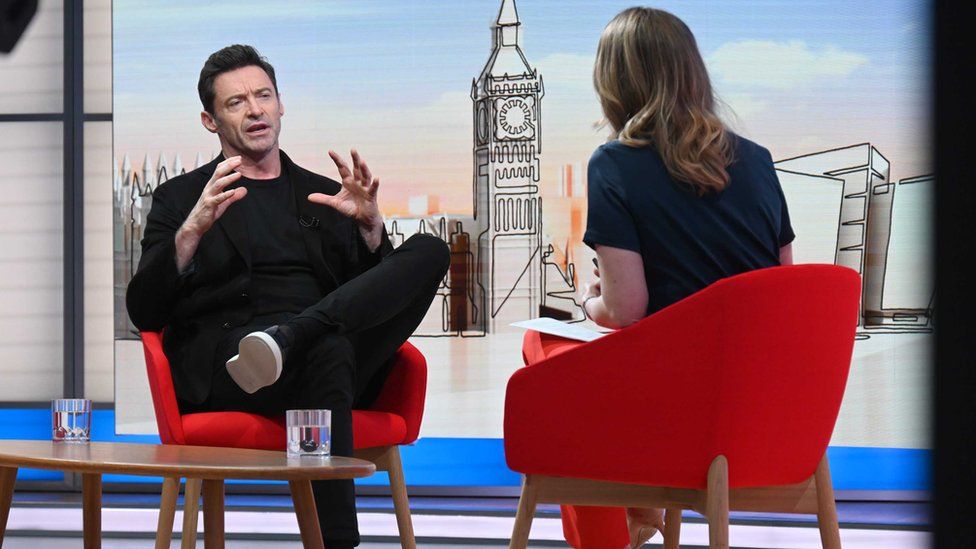 Actor Hugh Jackman has said he believes it is "inevitable" that Australia will become a republic in the future.
Speaking on Sunday with Laura Kuenssberg, Jackman said a break with the UK's Royal Family would be "a natural part of evolution".
But the X Men star added that he held "no ill will" towards King Charles and wished the family "all the best".
On the show, he also discussed therapy, his relationship with his children, and his 6,000-calorie-a-day diet.
The Australian actor's parents are both from the UK and he recalls celebrating royal occasions as a child.
"My father made us stop doing whatever we could in 1981 to watch the wedding of Lady Di and Prince Charles," he told the BBC's Laura Kuenssberg.
"We had Champagne… there was no bunting at our house but if my dad could have found it there would have been."
Despite believing that Australia would become a republic, the 54-year-old said he appreciated and admired the work of the Royal Family.
"I've met the Queen on several occasions, the Queen Mother and Prince Charles… and I see and feel a real genuine desire to be of service to the public," he said.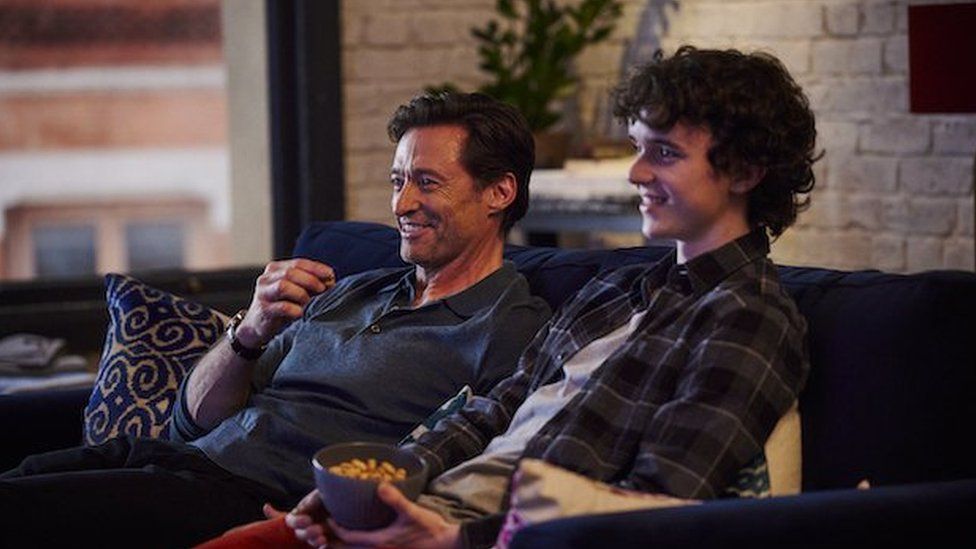 In Jackman's latest film, The Son, he plays a lawyer with a teenage son from a previous marriage who's suffering from depression.
The movie explores absentee parenting and the effects of divorce on children, as well as adolescent mental illness.
"This was a part I knew how to play," said Jackman, who received a Golden Globe nomination for his role.
"I understood that battle of someone who's probably doing too many things at once but feeling that they've got everything under control and they can handle everything," he added.
"It's a little similar to me."

As well as actor Hugh Jackman, this week Laura will speak to Penny Mordaunt, Leader of the House of Commons, and Labour's Shadow Home Secretary Yvette Cooper
Wendy Sherman, deputy US secretary of state, is also on the show
Follow live updates, with analysis and reaction here on the BBC News website from 08:00
Watch live on BBC One and iPlayer from 09:00

Jackman opened up about his experience of having therapy, saying it had "radically" changed how he sees himself.
He said he was driven by a "perfectionist" streak which made him "able to do things" but he recognised how it had also been "limiting".
"I've realised also through this movie that being vulnerable is actually fine. It's something that everyone relates to. And even my children, I'm more vulnerable with them," he said.
He also said he believed it was time a superhero movie won an Oscar, and he believed the genre was overlooked for nominations in the same way as comedy films.
He also addressed his upcoming role in superhero movie Deadpool 3 alongside Ryan Reynolds.
Ahead of filming, he said he was eating 6,000 calories a day and training every day of the week.
"It's harder when you're 54, let me just say that," he joked.