But the French energy firm made huge losses as a whole due to problems with its nuclear reactors.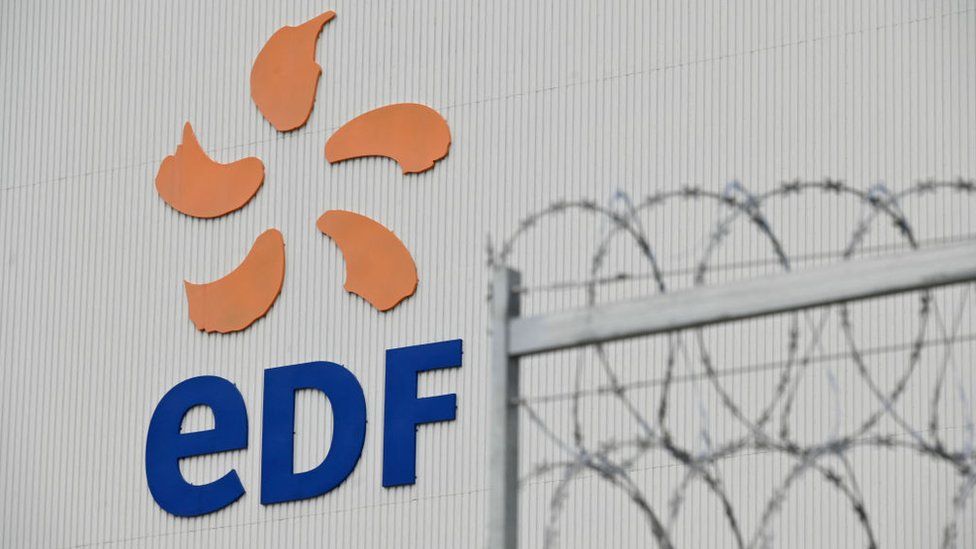 French energy giant EDF's UK arm returned to profit in 2022, boosted by it being able to sell the electricity it generated for a higher price.
The firm's underlying profit before one off items – EBITDA – was £1.12bn, compared with a loss of £21m in 2021.
However, its UK energy supply arm lost more than £200m in the year.
The firm said that was because the cost of buying energy for its residential customers was higher than the prices set under the energy price cap.
EDF, which supplies gas and electricity to about five million UK households, is 84% owned by the French state, but will soon be fully nationalised.