Authorities said about 40 people had been hidden under wood in the lorry.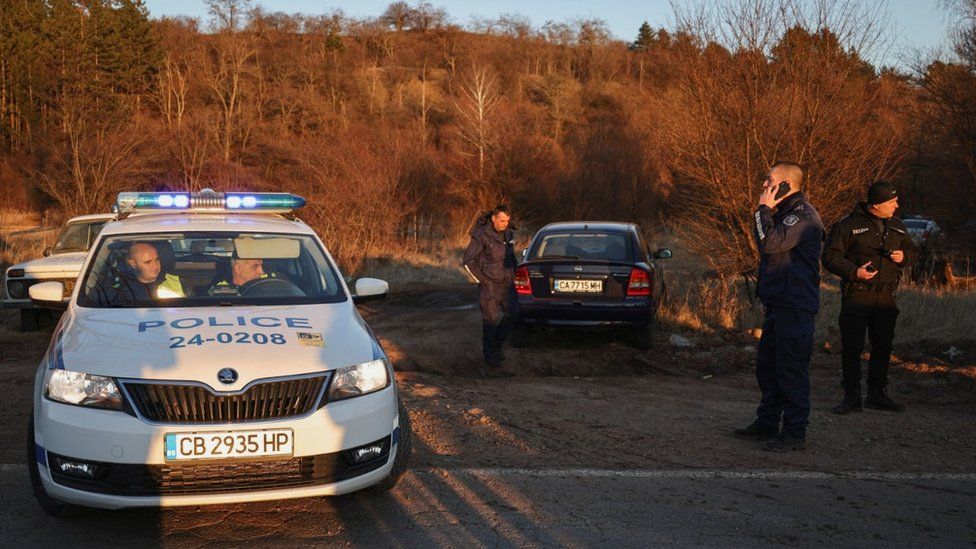 At least 18 people have been found dead in an abandoned truck in Bulgaria, the government said.
The vehicle appeared to have been illegally transporting about 40 migrants. The survivors have been taken to hospital for treatment.
The truck was located near the village of Lokorsko, 12 miles (20km) northeast of Bulgaria's capital Sofia.
Bulgaria has long struggled to deal with large numbers of people trying to enter the European Union from Turkey.
It is believed to be the deadliest incident involving migrants in Bulgaria.
The vehicle "was illegally transporting around 40 migrants hidden under some wood", the interior ministry said. "Eighteen of them have died."
Eight of the people rushed to hospital were in grave condition, Bulgaria's health emergency centre told state news agency BTA.
Police are searching for the human traffickers believed to have driven the truck and fled, officials said.
Bulgaria has faced accusations it is abusing people attempting to enter from Turkey, with asylum seekers saying they have been blocked, arrested, stripped and beaten.