Royal College of Nursing to take action from 1 to 3 March in England in biggest walkout of dispute.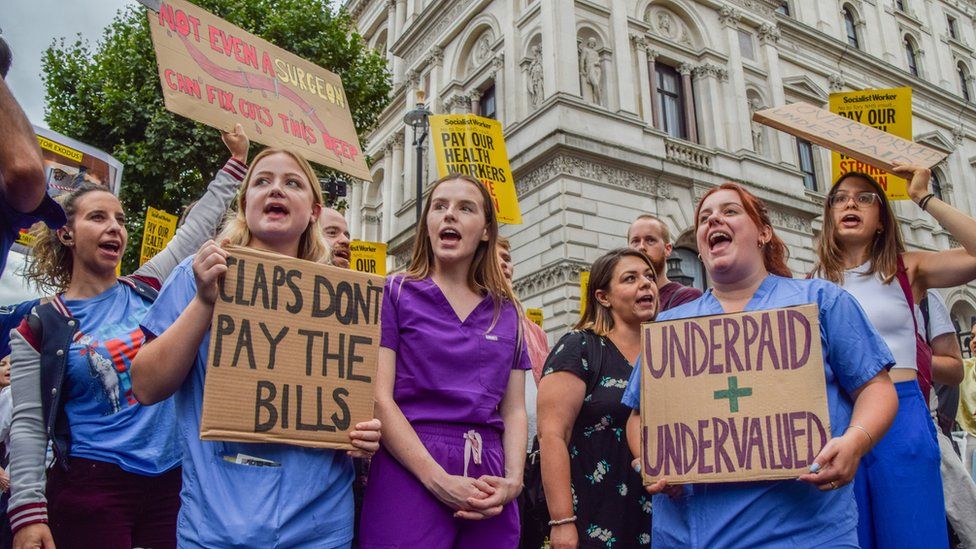 The Royal College of Nursing has announced its biggest walkout of the pay dispute in England.
Its members at half of hospitals, mental health and community services will take part in the 48-hour strike from 1 to 3 March.
The union will also no longer allow for blanket exemptions of key areas such as critical care, dialysis, paediatric A&E and chemotherapy which has meant it has not pulled out any members from those during the previous walkouts.
Any service wanting RCN members to provide life-and-limb cover – as they are required to do under trade unions laws – will also have to negotiate with union leaders rather than local agreements being put in place with local reps.
The RCN feels this has led to too many local exemptions being put in place, particularly in areas like adult A&E.
Instead, services will be asked to use nurses that are not members of the RCN or other health professionals to cover services during the strike.
Only once those avenues have been exhausted will the RCN agree to providing cover.
The walkout is also the first time they have announced a continuous 48-hour strike.
There have been walkouts over two consecutive days, but they have only lasted for 12 hours each.
More than 100 services will be involved in this strike, covering all the sites where the RCN has a mandate.
During the strike ballot, individual ballots were held at each trust.
In around half of trusts the votes did not reach the required threshold for action to take place.
RCN general secretary Pat Cullen said: "It is with a heavy heart that I have today asked even more nursing staff to join this dispute."