The force's decision to reveal Nicola Bulley's struggle with the menopause is branded "disturbing".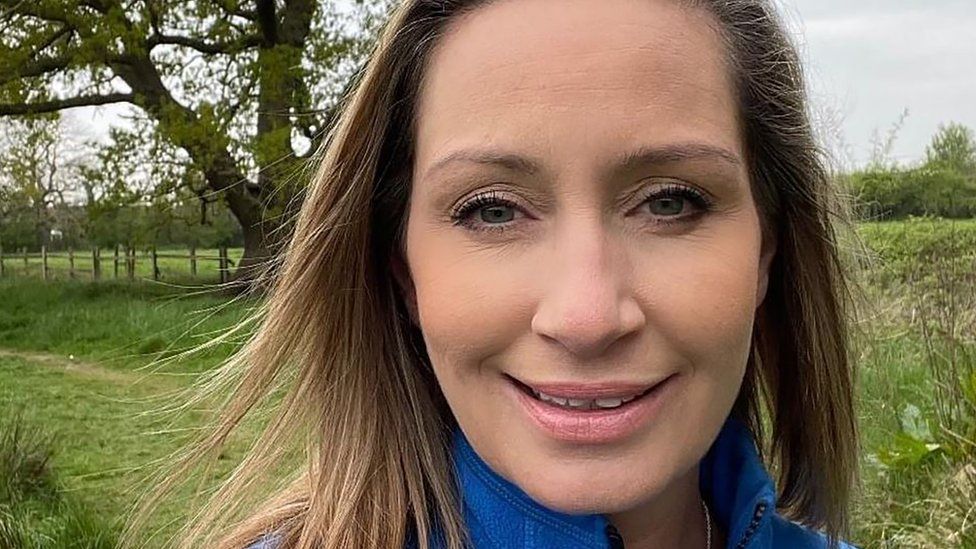 Police investigating the disappearance of Nicola Bulley have been criticised for revealing personal details about the missing mum.
The force said it had told Ms Bulley's family it was releasing the details.
Many people reacted to the release on social media, including MPs, legal experts and privacy campaigners.
Following a press conference on Wednesday, in which the officer leading the investigation into Ms Bulley's disappearance revealed she had "a number of specific vulnerabilities", the force said she had "suffered with some significant issues with alcohol which were brought on by her ongoing struggles with the menopause [which had] resurfaced over recent months".
Shadow home secretary Yvette Cooper told Sky News the release of such details was "very unusual", adding: "I do have a lot of questions and concerns about that.
"I would want to speak directly to Lancashire Police about their reasons for doing so before commenting further, because I know there can be complicated reasons for police decisions," she said.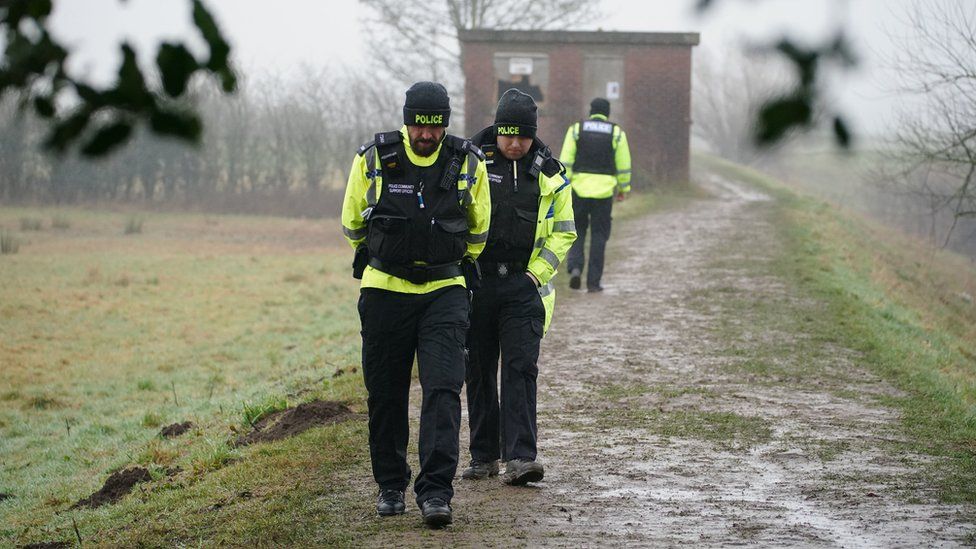 Zoë Billingham, the chairwoman of an NHS mental health trust who has previously worked in policing, told BBC News the update "smacked either of panic or perhaps even a deliberate decision on the part of the force to think how they can maintain their reputation".
"That's quite disturbing on so many fronts," she said.
"People are asking rightly how does the reproductive status of a woman who has gone missing relate to the bid to find her and would that same information be put in the public domain if she were a man."
She said Lancashire's chief constable or police and crime commissioner should "give the public some reassurance that the force is managing this whole issue in the right way".
'An unusual step'
Ms Bulley disappeared while walking her dog after dropping off her two daughters at school on 27 January.
Lancashire Police have said their main theory is that she went into the River Wyre during a "10-minute window" between 09:10 GMT and 09:20 that day, though her partner Paul Ansell has said he does not believe she fell into the water.
Det Supt Rebecca Smith, who is leading the investigation, told the press conference on Wednesday that Ms Bulley had been categorised as high-risk as soon as she was reported missing "following the information that was provided to the police by her partner and based on a number of specific vulnerabilities that we were made aware of".
The force later issued an update, stating that it "just wanted to expand on that a little".
It said it had been "clear from speaking to Paul and the family that Nicola had in the past suffered with some significant issues with alcohol which were brought on by her ongoing struggles with the menopause and that these struggles had resurfaced over recent months".
A force representative said officers had attended Ms Bulley's home on 10 January following a "report of concern for welfare", but no arrests were made and an investigation into what had happened was ongoing.
They said it was "an unusual step for us to take to go into this level of detail about someone's private life, but we felt it was important to clarify what we meant when we talked about vulnerabilities to avoid any further speculation or misinterpretation".
They added that they had "explained to Nicola's family why we have released this further information".

What is the menopause?
The menopause is when women's periods stop, which normally happens around the age of 51.
This signals the end of the reproductive years and the start of a new phase of life.
The lead-up to this happening, when periods become irregular, is known as the peri-menopause. It starts, on average, at 46.
For some, it can happen earlier – either naturally, or after treatment for another condition.

Conservative MP Alicia Kearns said on Twitter that she was "deeply uncomfortable with the police releasing Nicola Bulley's so-called 'vulnerabilities' on menopause and alcohol" and was struggling to "ascertain how this will assist police in their search and investigations".
Labour's Stella Creasy tweeted that the level of detail was "deeply troubling" and the force needed to be "much clearer as to why any of this helps find Nicola Bulley".
The force has been asked for a response to the criticism it has faced.
If you're affected by the issues in this piece, you can find support from BBC Action Line.

Related Internet Links
The BBC is not responsible for the content of external sites.