Researchers say claims the milk helps support brain and nervous system development are unfounded.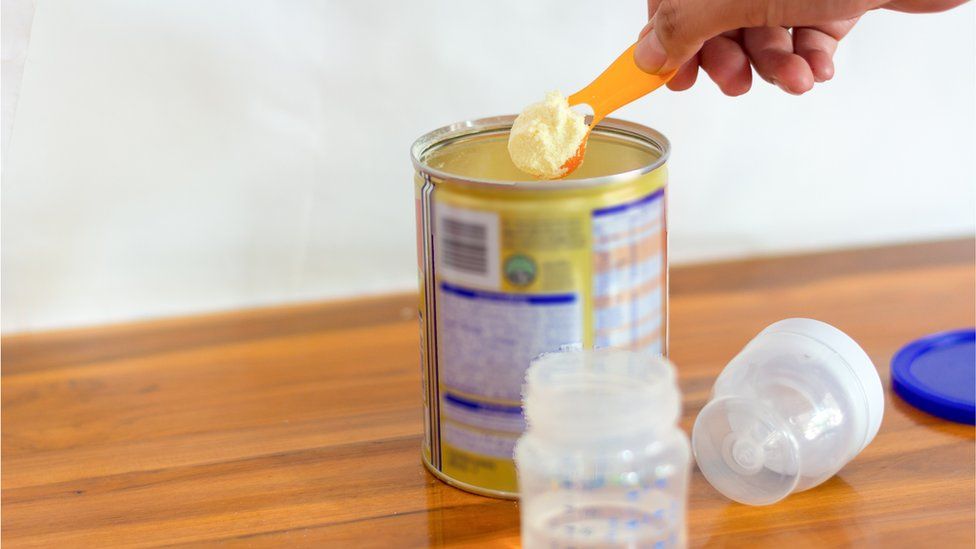 There is little evidence to support some beneficial health claims made by formula milk firms, a study has found.
These include claims that formula milk can increase brain, eye and nervous system development and improve the immune system.
Scientists from Imperial College London say marketing rules must be tightened to prevent such claims from being made.
Their study, which was published in the British Medical Journal (BMJ), assessed 757 products from 15 countries.
Dr Ka Yan Cheung and Loukia Petrou analysed products from Australia, Canada, Germany, India, Italy, Japan, Nigeria, Norway, Pakistan, Russia, Saudi Arabia, South Africa, Spain, the UK, and the US – a mix of high, middle and low income countries – between 2020 and 2022.
They said: "The wide range of health and nutrition claims made by infant formula products are often not backed by scientific references.
"When they are, the evidence is often weak and biased."
Dr Cheung and Ms Petrou found that on average each formula product advertised one health or nutrition claim, but that only 56% of these claims were backed by clinical trials. The rest were reviews, opinion pieces or studies on animals.
In addition to this, the BMJ study added that nearly 90% of the clinical trials mentioned as evidence were funded in part by the formula industry, or directly affiliated with it.
There is a concern that over-inflating health and nutrition claims on formula milk could discourage breastfeeding by undermining its benefits.
The researchers concluded: "These findings support calls for a revised regulatory framework for breast milk substitutes to better protect consumers, and avoid the harms associated with aggressive marketing of such products."