A source close to the home secretary says she asked Lancashire Police for an explanation.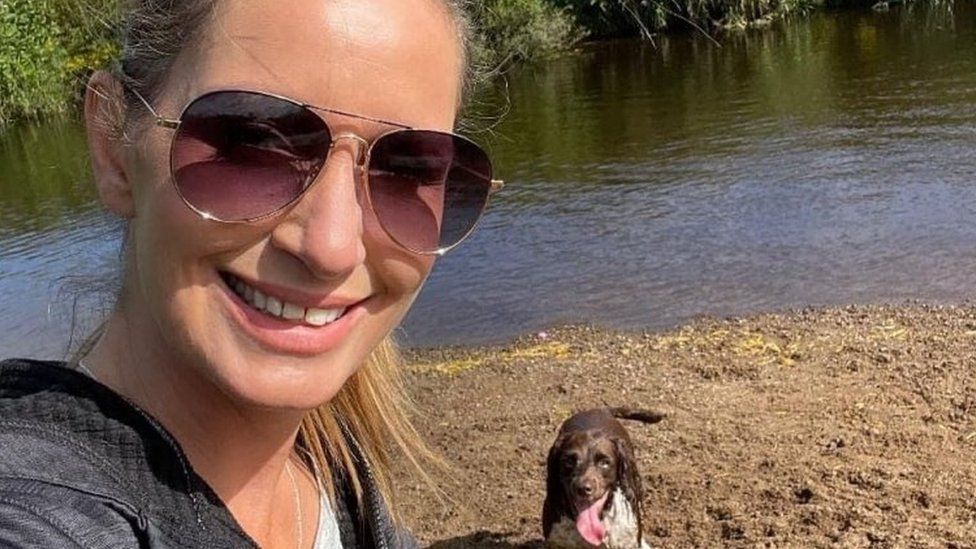 The home secretary has raised concerns with Lancashire Police about revealing missing Nicola Bulley's personal information, BBC News has been told.
The 45-year-old mother went missing on 27 January during a riverside dog walk in St Michael's on Wyre in Lancashire.
The police force has been criticised for revealing she had ongoing struggles with alcohol and the menopause.
A source close to Suella Braverman said she had "asked the force for an explanation".
They said she had received a response on Thursday evening but was said to not be wholly satisfied with the force's justification for releasing the personal information.
However, an aide stressed the decision was a matter for Lancashire Police.
Lancashire Police had described Ms Bulley as vulnerable and said she was classed as a "high-risk" missing person immediately after her partner Paul Ansell reported her disappearance.
The force initially declined to elaborate but later disclosed further details, a move which it was criticised for.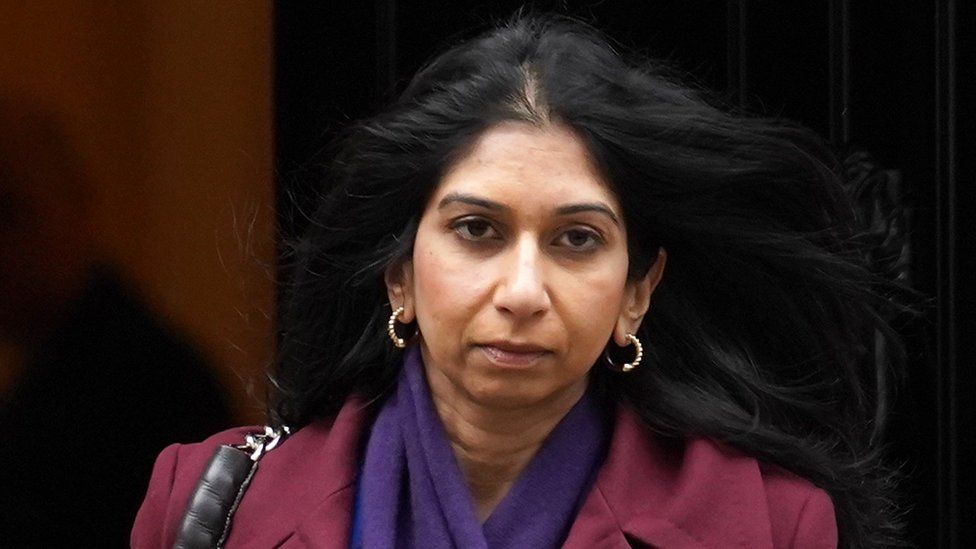 A Home Office spokesperson added: "The home secretary and policing minister are receiving regular updates from Lancashire Police on its handling of this case, including why personal details about Nicola was briefed out at this stage of the investigation."
The force said it had referred itself to the police watchdog on Thursday over contact it had with Ms Bulley before she vanished.
It said it was called to a "concern for welfare report" on 10 January when officers attended her home along with health professionals. It said no arrests were made.
A Lancashire Police spokesman said the referral to the Independent Office for Police Conduct (IOPC) "relates solely to our interaction with the family on that date and does not relate to the wider missing from home investigation".
'People speculating'
An IOPC spokesman said the watchdog was assessing the available information to determine whether an investigation was required.
In a statement on Thursday, Ms Bulley's family said: "As a family, we were aware beforehand that Lancashire Police, last night, released a statement with some personal details about our Nikki.
"Although we know that Nikki would not have wanted this, there are people out there speculating and threatening to sell stories about her.
"This is appalling and needs to stop.
"The police know the truth about Nikki and now the public need to focus on finding her."
Earlier Zoë Billingham, the chairwoman of an NHS mental health trust and formerly Her Majesty's Inspector of Constabulary, told BBC Radio 4 the comments "stopped me in my tracks".
"Why on earth was this information even vaguely relevant to an investigation that's 20 days on?" she said.
"If there are issues relating to Nicola that needed to be put in the public domain, why wasn't this done earlier?
"And why was such personal information, such potentially sensitive information, disclosed?"
Ms Bulley's family said she had suffered "significant" side effects due to the perimenopause, including "brain fog" and "restless sleep".
They said she had been taking hormone replacement therapy but it had given her "intense headaches" which caused her to stop the treatment "thinking that may have helped her, but only ended up causing this crisis".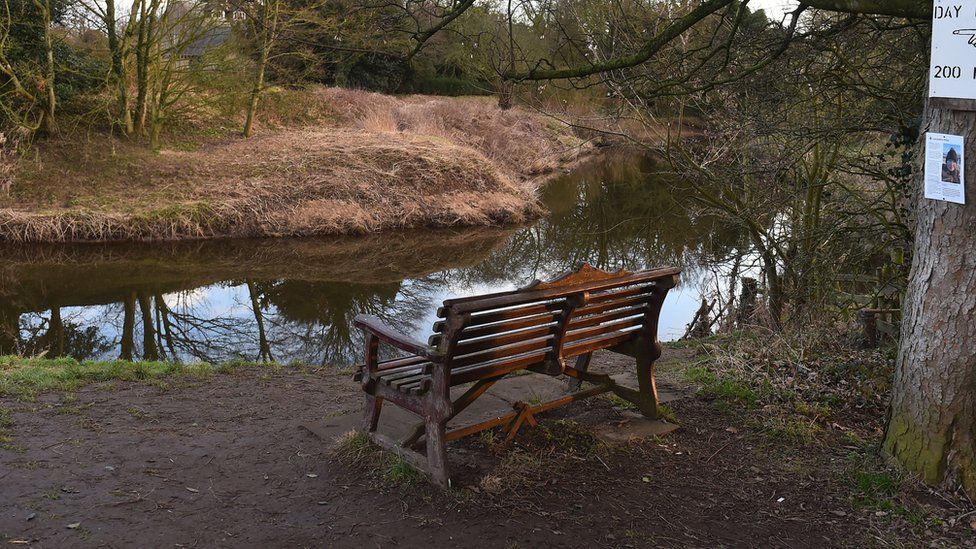 Ms Bulley disappeared while walking her springer spaniel, Willow, after dropping off her two daughters at school.
Her phone was found still connected to a work conference call.
Police and specialist teams have since mounted a huge search, but no trace of her has been found.
Lancashire's Police and Crime Commissioner Andrew Snowden said the investigation was under the direction and control of Chief Constable Chris Rowley and the force was "being as transparent as they can be on what is an incredibly sensitive and complex case".
"The unprecedented media and public interest in this case, whilst welcomed for appeals for information, is challenging for the family and friends of Nicola and the officers and police staff dealing with unsubstantiated rumours and speculation on a daily basis," he said.
Lancashire Police is yet to respond to the criticism it has faced.
If you're affected by the issues in this piece, you can find support from BBC Action Line.

Related Internet Links
The BBC is not responsible for the content of external sites.