Senior party figures say a special conference may have to be delayed while a new leader is elected.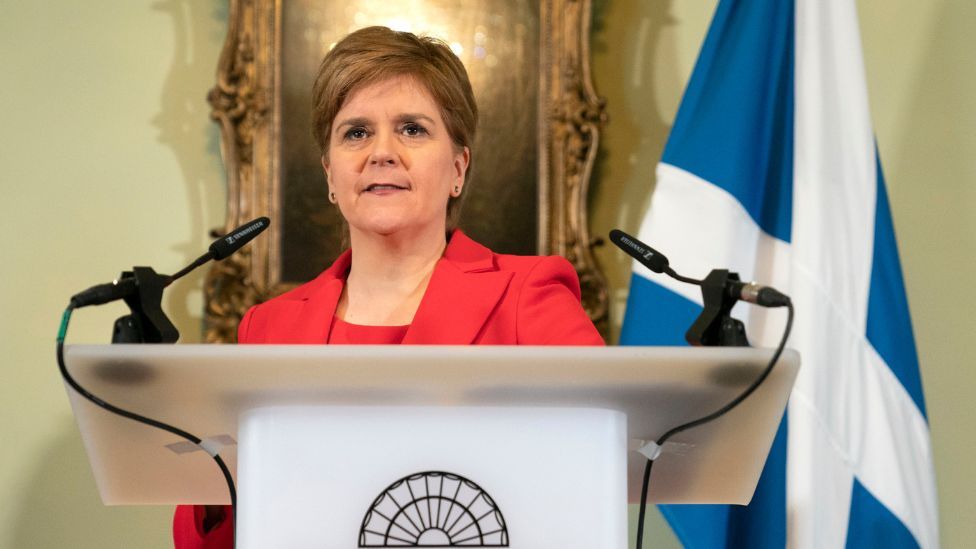 The timing of a SNP independence summit has been thrown into doubt after Nicola Sturgeon's resignation as first minister.
The party leader confirmed on Wednesday that she would step down after more than eight years in the role.
The SNP had scheduled a conference for 19 March to discuss a strategy to gain independence.
But some high-profile figures in the party now say the event should be postponed while a successor is chosen.
The SNP's national executive committee is meeting online at 18:30 on Thursday to discuss the timing for a leadership contest.
The national executive will also have to decide on whether to go ahead with the March summit.
The conference was announced by the first minister in December following the decision of the UK Supreme Court that Holyrood could not legislate for another referendum, with Ms Sturgeon saying she would back using the next general election as a de facto referendum.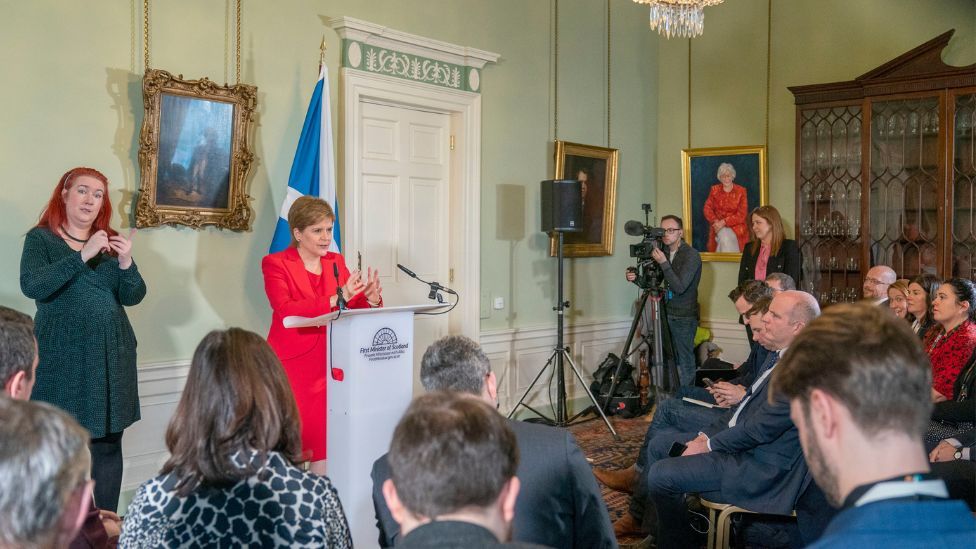 "In my view, that conference should be paused," he told the BBC.
"We should allow our new leader the opportunity and the space to set out their vision and their priorities domestically but also give them the space to chart their course when it comes to that pathway to independence."
SNP MP Stewart McDonald, who criticised Ms Sturgeon's plan to use the next general election as a de facto referendum on independence, also suggested the conference should be pushed back.
He said the leadership contest should take about six weeks, meaning it would not finish until after the scheduled date of the conference on March 19.
"I hope the NEC agrees a timetable that ensures a comprehensive debate – we should not rush," he tweeted.
The Glasgow South MP added the summit could then "become a national hustings and departing speech" from Ms Sturgeon.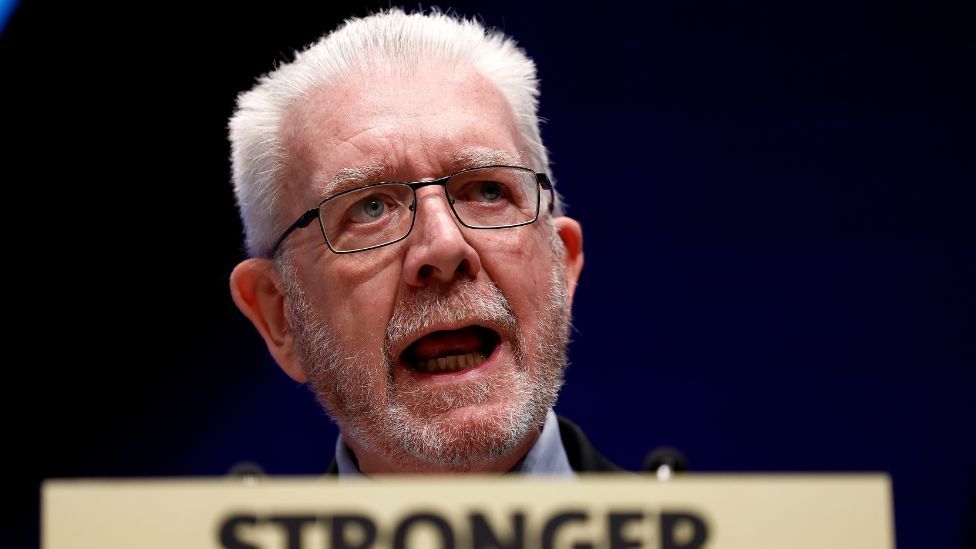 SNP president Mr Russell, speaking to BBC Radio's Good Morning Scotland, said they may need to delay the event until a new leader has been selected, suggesting it was "unlikely" the race would be over by then.
"Therefore there is a question to be asked about whether that should be postponed while a leader comes into place," he said.
He added: "I think that's a matter that needs to be discussed."
Ms Sturgeon, who announced her decision to quit at a surprise news conference at Bute House in Edinburgh on Wednesday, will remain in post until a replacement is appointed.
She also intends to remain as an MSP until at least the next Holyrood election.
Mr Russell said he expected that process to be "shortened" and for there to be a "contested election".
'Choppy waters'
Though there is no obvious candidate to succeed the outgoing first minister, potential candidates include: External Affairs Secretary Angus Robertson, Finance Secretary Kate Forbes, Health Secretary Humza Yousaf and Deputy First Minister John Swinney.
Stephen Flynn previously ruled himself out of contention for the role, adding that the next head of the SNP would come from the Holyrood group.
Ms Sturgeon's resignation follows a series of political challenges in recent months as her government sought to pass new laws on gender reforms, only for them to be blocked by Westminster.
She insisted the row surrounding a transgender double rapist being sent to a women's jail "wasn't the final straw", but said it is "time for someone else" to lead the party.
Ms Sturgeon acknowledged the "choppy waters", but insisted her resignation was not in response to the "latest period of pressure".
"This decision comes from a deeper and longer-term assessment," she said.
"In my head and in my heart I know that time is now. That it's right for me, for my party and my country."