The 51-year-old bus driver has been arrested and charged with homicide, police say.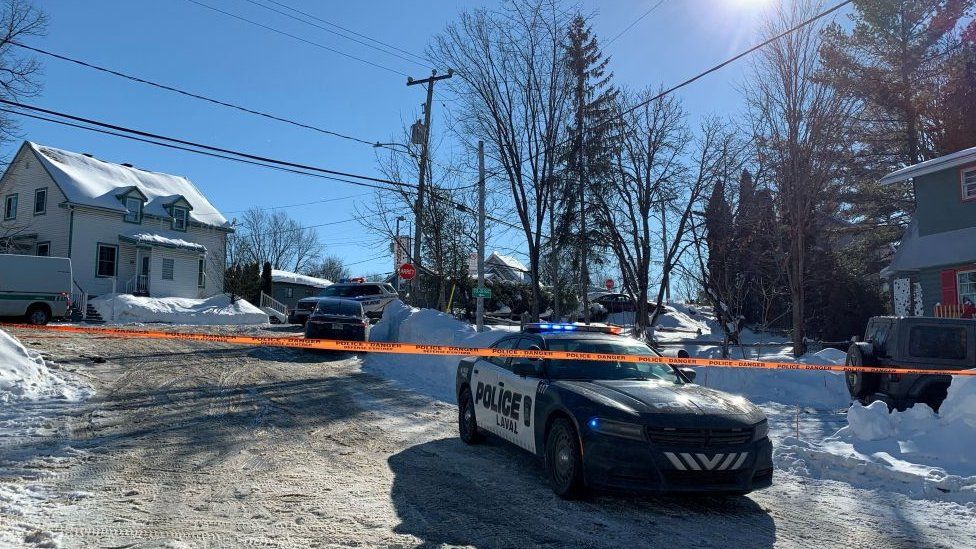 Two children were killed and six others were injured when a bus rammed into a nursery in Quebec, Canada, police say.
The 51-year-old bus driver, who was an employee of the local public transit system, has been arrested and charged with homicide and reckless driving.
Police told the BBC they were first alerted to the crash at about 08:30 local time (13:00 GMT) on Wednesday.
The exact circumstances of the incident, which happened in the Montreal suburb of Laval, are unclear.
"We do not know why he did it, and the motive of the crime right now is still under investigation," Laval police spokeswoman Erika Landry said.
One eyewitness, Hamdi Ben Chaabane, said the driver exited the bus after the crash, took off his clothes and began acting erratically.
Some children were caught under the vehicle's wheels, he said. "It was a nightmare. It's horrible. He didn't stop yelling. He wasn't saying words."
The nursery is located on a quiet cul-de-sac in Laval and police cordoned off the area on Wednesday afternoon.
A crisis centre has been set up nearby to help parents and families, police said.
Quebec Premier François Legault told local media: "All my thoughts are with the children, with the parents and with the employees."
Prime Minister Justin Trudeau, who is from Montreal, said his thoughts were "with families in Laval who are living incredibly difficult moments. We hope that everyone will be OK".