The move comes after British Gas was heavily criticised for practices around installing prepayment meters.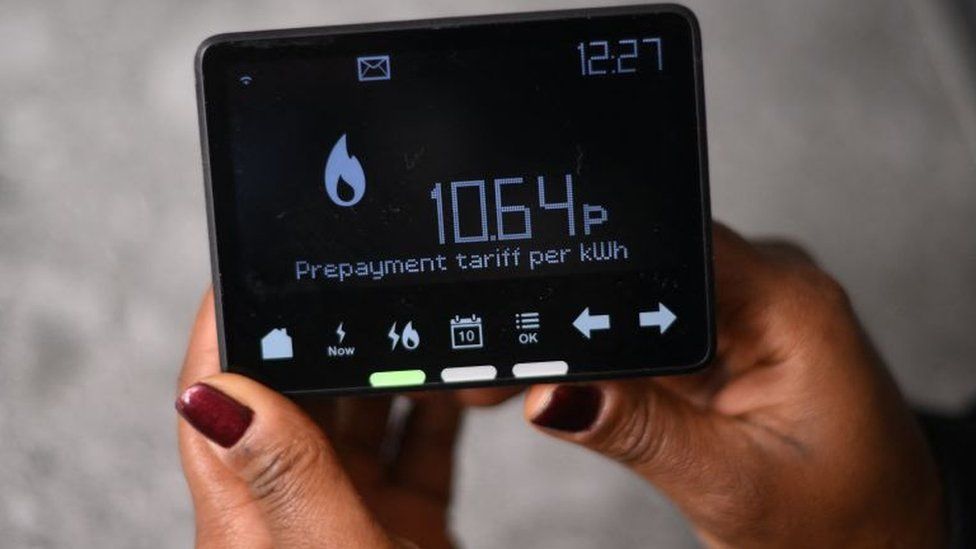 EDF has suspended forced installation of prepayment meters after debt agents working for British Gas were found to have broken in to homes to fit them.
EDF, Britain's second largest supplier, said it was reviewing its practices to see if it could make improvements.
The Times found debt agents working for British Gas expressed excitement at putting meters in the homes of vulnerable people in arrears on bills.
Minister Graham Stuart said British Gas should "hold their heads in shame".
Mr Stuart, who is the minister for energy and climate, said the supplier had said how it was supporting customers, but added "it turns out they were doing anything but".
Chris O'Shea, the boss of Centrica which owns British Gas, told the BBC he was horrified and added there was "nothing that can be said to excuse" the practices. British Gas has suspended forced prepayment meter installations.
He confirmed the forced installations happened through a third party company working on behalf of British Gas to pursue debts.
An undercover investigation by The Times unveiled one incident when agents working for Arvato Financial Solutions used a locksmith to force their way in to the home of a single father-of-three to install a prepayment meter.
The debt agent is reported to have said "this is the exciting bit. I love this bit", as they got in to the property. The newspaper also highlighted other incidents of a similar nature.
On Thursday, EDF told the BBC it was conducting a review of its processes in relation to moving customers to prepayment meters, "to reconfirm they are robust" and too see if they "can make any improvements".
EDF said it "only seeks to move a customer to prepayment without their consent as a very last resort", and only when it determined it to be "safe and practical".
It said in 2022, the supplier applied for 13,766 warrants in relation to domestic customer debt and in around half of the cases, the firm took the decision not to proceed "once the customer had engaged" and the firm "understood their circumstances".
A spokesman for British Gas said it had about 1.5 million customers on prepayment meters and in 2022 executed around 20,000 prepayment installs with a warrant.
'Just appalling'
Mr Stuart told the BBC he met with all energy suppliers last week to talk about how to improve looking after vulnerable people, "because there are clear rules and they have obviously not been followed".
He said the discovery of how some British Gas customers had been treated was "just appalling".
"It's disgraceful and it must stop. I am angry, everyone should be angry. It's completely in the face of all the promises that I've been made by suppliers," he added.
Mr O'Shea acknowledged he was "accountable" for the actions of British Gas contractor Arvato Financial Solutions.
Arvato Financial Solutions has not responded to requests for comment.
Centrica has said the suspension – where it applied to the court for a warrant to install a pre-payment meter – would last "until at least after winter" and that protecting vulnerable people was its priority.
The shocking revelations from The Times come as many households in Britain are struggling with the cost of living, and in particular higher energy bills.
Prepayment meters require customers to pay for their energy use in advance, either through accounts or by adding credit to a card.
Having a prepayment meter is more expensive than paying by direct debit, but is sometimes the only option for people who have struggled to pay and are in debt to a supplier.
Strict rules also apply that prevent energy firms putting an at-risk customer on to a prepayment meter, but in certain circumstances customers in arrears can be moved either remotely on a smart meter, or physically after the firm has been given a warrant to do so.
However, suppliers are required to have exhausted all other options before installing a prepayment meter, and should not do so for those "in the most vulnerable situations".