One espresso contained six times the caffeine found in one from another chain, research shows.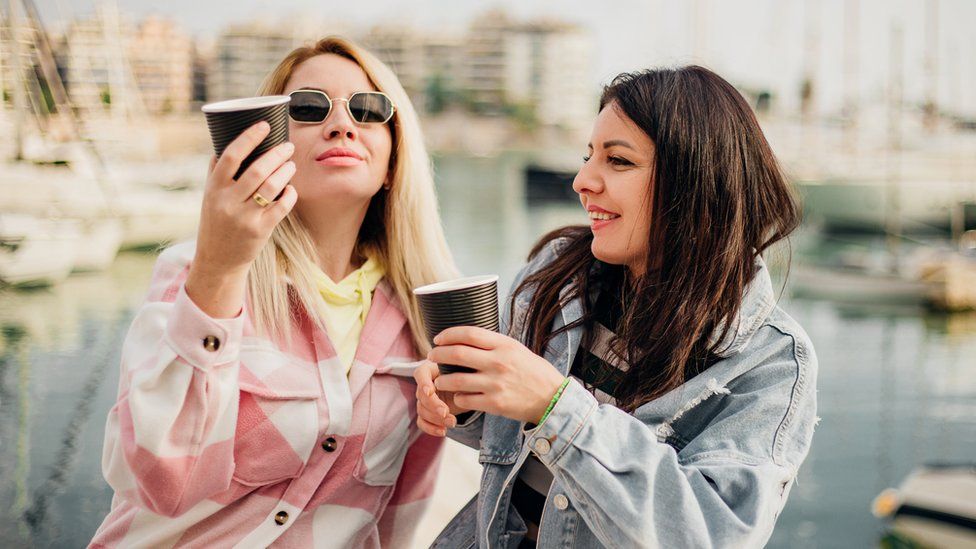 If you pick up a coffee when you're out and about the levels of caffeine could vary hugely depending where you stop, new research suggests.
Consumer group Which? measured the caffeine in cappuccino, espresso and filter coffee at Caffè Nero, Costa, Greggs, Pret a Manger and Starbucks.
It found Pret's single espresso had six times as much caffeine as Starbucks's.
While a strong coffee might be just the boost you need, Which? said consumers should be alert to caffeine levels.
"Our research shows you may be consuming significantly more, or less, caffeine than you bargained for," said Shefalee Loth, a nutritionist at Which?
"Most of the time this shouldn't be an issue but if you drink a lot of coffee or need to limit your caffeine intake you might want to consider what you're ordering and where from."
Caffeine is a natural stimulant that affects your brain and nervous system. It makes you more alert, increases attention and has been shown to increase performance in short-term high-intensity and endurance exercise.
However, some people are sensitive to caffeine or need to avoid it for health reasons, such as being pregnant.

The caffeine charts
Costa had the strongest medium cappuccino with 325mg of caffeine – equal to four cups of tea
A Starbucks cappuccino contained the least at 66mg – less than the 75mg in a single tea bag
Greggs and Pret a Manger had the second and third-strongest cappuccino at 197mg and 180mg respectively
Pret's single espresso was strongest at 180mg
Starbucks espresso was bottom of the table at just 33mg
Pret topped the list for the most caffeinated filter coffee at 271mg a cup
Greggs was a close second at 225mg
Starbucks was again the least caffeinated at 102mg

Which? said consumers seeking a "bigger caffeine boost for their buck" might want to opt for one of the drinks with higher amounts. However, people who need to limit their intake should avoid the stronger coffees.
One factor that can impact caffeine content of drinks is the type of coffee bean. Of the two main types used, Arabica beans contain around half the caffeine of Robusta beans, and there are also variations in taste between the two.
Costa Coffee said the amount of caffeine in its drinks varied depending on size of a drink and the type of coffee used.
"We would encourage customers to be aware of the caffeine content in their favourite Costa coffee to ensure it is right for their dietary requirements or lifestyle choice," a spokeswoman said.
The BBC has contacted Caffè Nero, Greggs, Pret a Manger and Starbucks for comment.


Have you noticed a difference in the caffeine hit you get from different coffee shops? Tell us about it by emailing: haveyoursay@bbc.co.uk
Please include a contact number if you are willing to speak to a BBC journalist. You can also get in touch in the following ways:
If you are reading this page and can't see the form you will need to visit the mobile version of the BBC website to submit your question or comment or you can email us at HaveYourSay@bbc.co.uk. Please include your name, age and location with any submission.