The Princess of Wales's project to take early years more seriously will arrive in cinemas this week.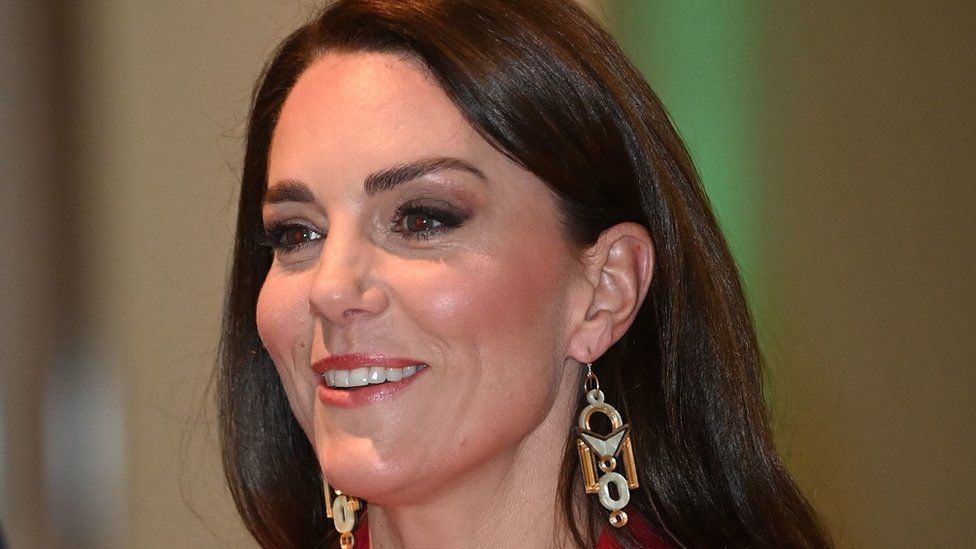 Cinema screenings, celebrities and scientists are promoting the Princess of Wales's campaign about the vital importance of children's early years.
Early childhood "fundamentally shapes our whole lives", she said, launching her Shaping Us campaign in London.
TV presenters Fearne Cotton and Rochelle Humes and rapper Professor Green are among the celebrity backers.
The early years campaign has been described by palace sources as the princess's "life's work".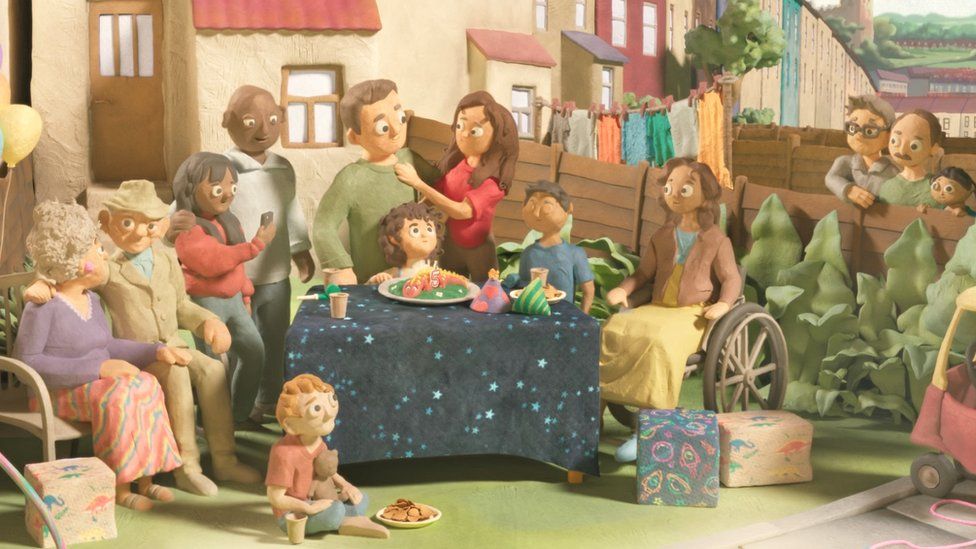 Royal sources said that Catherine's interest in early years was not because she is a mother of three children, but because she had been struck on visits by how often people's difficulties in areas such as mental health and addiction had their origins in their early years.
"It affects everything from our ability to form relationships and thrive at work," said Catherine, about the long legacy of positive or traumatic experiences in early childhood.
Speaking at the project's launch at the Bafta headquarters in London, accompanied by Prince William, Catherine said the years up to the age of five were the "building blocks for life".
"Those involved in raising children today need the very best information and support," she said.
After the headline-grabbing controversy surrounding Prince Harry's accounts of family strife, this will be seen as the princess wanting to take back the initiative and push ahead with her own causes.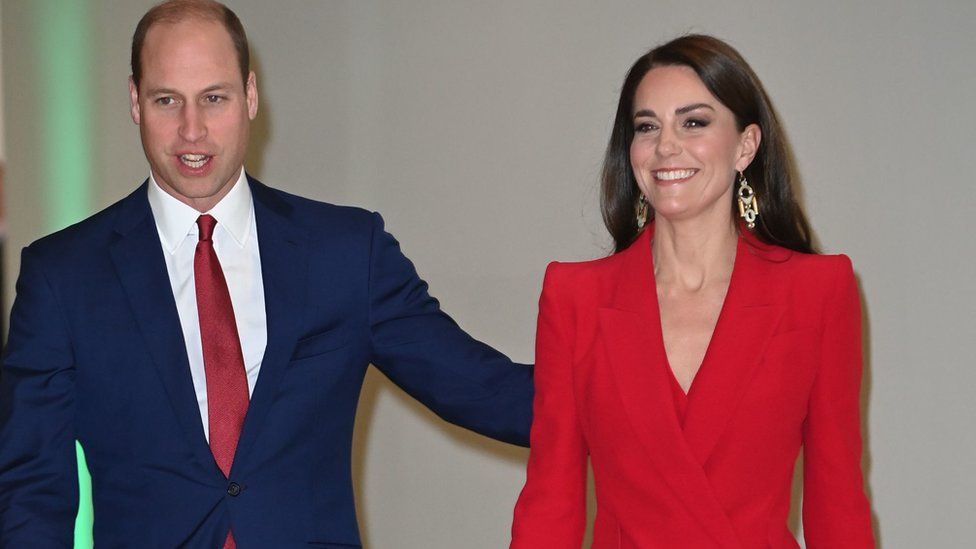 The campaign plans to increase public awareness of the significance of the first five years of life, in terms of the future physical and mental well-being of adults.
Amanda Berry, chief executive of the Royal Foundation of the Prince and Princess of Wales, which is funding the project, said a recent survey showed a deficit in public awareness.
"Less than one in five people understood the unique importance of the first five years of our lives," she said.
"During our earliest years, more than a million connections between the nerve cells in our brain are formed every second – faster than at any other time in our lives," said expert adviser Prof Eamon McCrory, a neuroscientist at University College London.
"These connections drive our development, building the foundations for all future learning, behaviour, and health," he said.
The campaign includes a 90-second animation showing children's development, which will be shown ahead of films in UK cinemas from Friday and will also appear on advertising screens in London's Piccadilly Circus.
Against the backdrop of cost-of-living worries, for many families the pressures are increasingly likely to be about a lack of money, according to research from one of the project's partners, the Nuffield Foundation.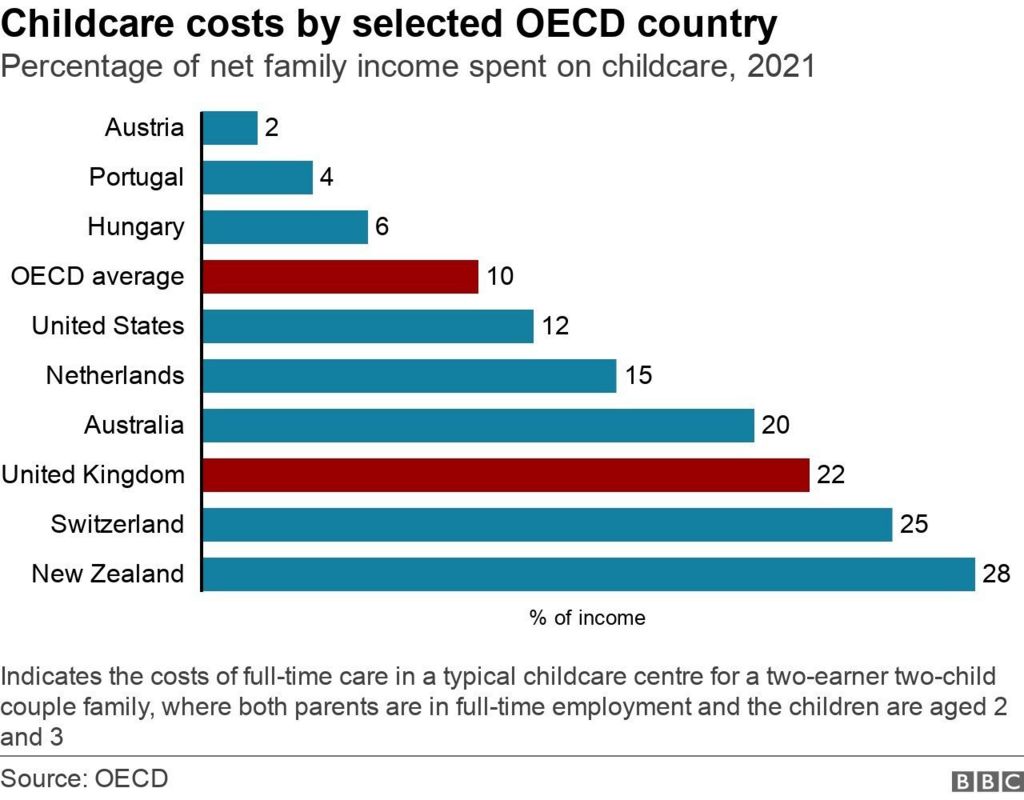 They have reported rising levels of child poverty, including in families where parents are working, with "stark inequalities" between rich and poor.
Researchers also reported changes to the shape of family life, with a rise in the numbers of mothers of young children who were working, and who faced a balancing act that was both "financial and emotional".
"Quality early education and childcare, accessible local parks and safe, affordable housing," were needed, said Carey Oppenheim of the Nuffield Foundation, and an adviser to the Shaping Us project.
The affordability of childcare is to be investigated by an inquiry beginning this week from MPs on the Education Select Committee.
On Monday, the Coram Family and Childcare charity warned that the high cost of childcare could force some parents out of their jobs.
Research last week from Durham University and the Department for Education showed the long-term link between high-quality education at the age of four and higher earnings in adult life – with the suggestion that schools should put their best teachers in reception classes.
Neil Leitch, chief executive of the Early Years Alliance, welcomed Catherine's engagement with this issue.
"For far too long, the early years has been deprioritised, disregarded and ignored when it comes to sector funding, despite a wealth of research showing that the first five years of a child's life are absolutely critical in shaping their long-term learning and development," he said.