A former employee of Jared O'Mara says the MP visited his office just "once or twice" in six months.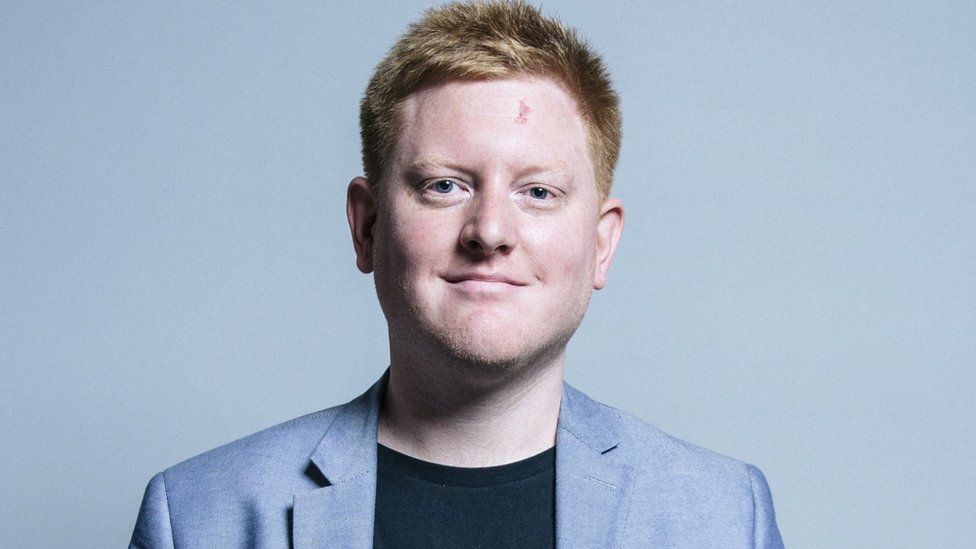 A former MP accused of fraud was "non-existent" in his constituency office and attended a staff meeting "on some sort of substance", a court has heard.
Jared O'Mara, 41, who represented Sheffield Hallam from 2017-2019, is accused of making fraudulent expenses claims totalling nearly £30,000.
A former case worker on his team also claimed Mr O'Mara used a "range of excuses" to avoid attending Parliament, including "slipping in the shower".
Mr O'Mara denies eight counts of fraud.
The former MP, of Walker Close, Sheffield, was elected to Parliament for Labour in June 2017 but quit the party the following year and became an independent.
He stood down in 2019, the same year it is alleged the fraud offences took place.
Leeds Crown Court heard Kevin Gregory-Coyne worked at Mr O'Mara's constituency office between November 2018 and April 2019 but only saw his boss in the building "once or twice".
He recalled an occasion Mr O'Mara did attend the constituency office, at the Redlands Business Centre, in Sheffield, for a meeting with staff on 12 February 2019.
"He did turn up, about an hour late," he told the court..
"He appeared to be on some sort of substance, he was gurning, clenching his teeth, sweating and talking at a million miles an hour."
He said his employer told staff he wished to make speech videos to post on an online fee-paying subscriber platform, along with "comedy routines".
"He fancied himself as a bit of a comedian", he said.
Mr Gregory-Coyne said when one member of staff challenged the suggestion Mr O'Mara "threatened to sack him".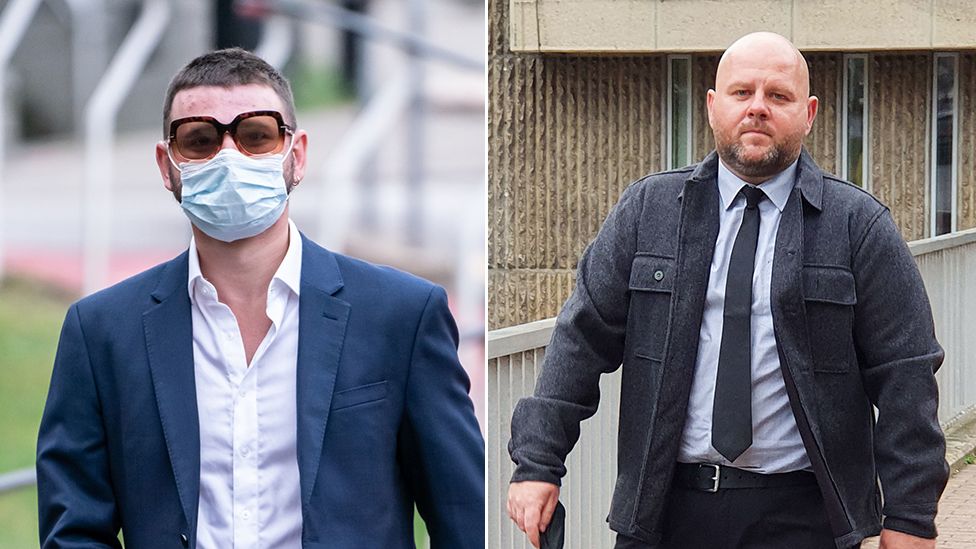 The jury heard multiple members of Mr O'Mara's staff left their jobs to work for other employers soon after the meeting.
On the occasions Mr Gregory-Coyne was tasked with escorting the MP to Parliament he told the court Mr O'Mara would sometimes text him at short notice to say "I'm not coming".
"There were a range of what I saw as excuses," he told the jury.
"He said he'd slipped in the shower a couple of times and wouldn't be able to attend."
Mr Gregory-Coyne said he contacted Nic Dakin in the Labour whips' office in March 2019 after becoming concerned Mr O'Mara was not going to attend a Parliament Brexit vote, citing the fact that the MP was "suffering a mental health crisis".
'Shouted and swore'
The witness later told the court his boss confronted him on 16 April 2019 after he warned Mr O'Mara new employees were being "signed up to contracts before they'd been vetted".
"He was rather angry, told me not to question his authority again, shouted at me, swore at me," he said.
Prosecutors have previously told the court Mr O'Mara and co-defendant Gareth Arnold "submitted a series of invoices for payment that were false" in 2019.
He is also said to have submitted a false contract of employment for his friend, John Woodliff, claiming he worked for him as a constituency support officer.
Mr Arnold, 30, of School Lane, Dronfield, Derbyshire, denies six charges of fraud.
Mr Woodliff, 43, of Hesley Road, Shiregreen, denies one charge of fraud.

Related Internet Links
The BBC is not responsible for the content of external sites.