The chairwoman of the Food Standards Agency says colleagues should think about health of colleagues.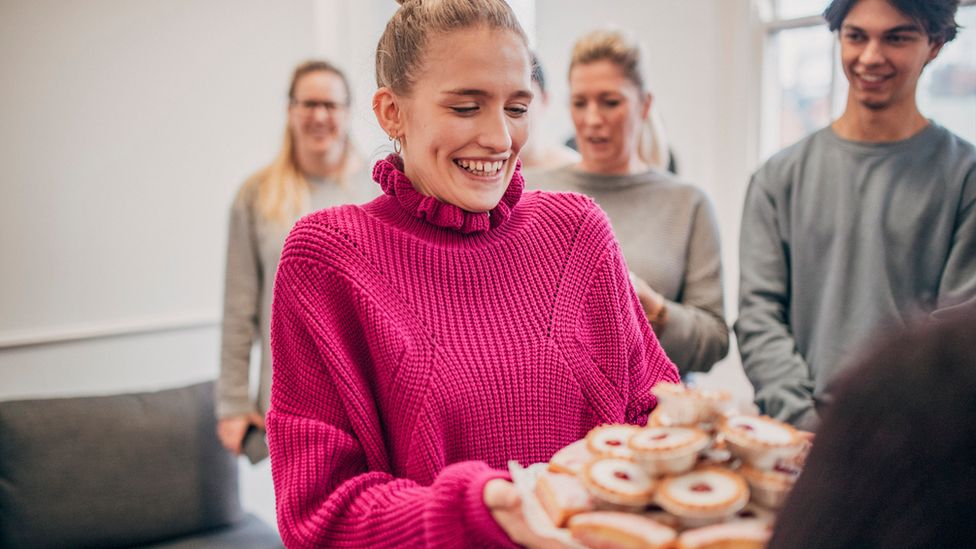 People should not bring cake into the office for the sake of their colleagues' health, the head of a food watchdog has suggested.
Prof Susan Jebb, chairwoman of the Food Standards Agency (FSA), argued eating a piece of cake is a choice but colleagues can help each other by providing "a supportive environment".
She compared cake to passive smoking.
Prof Jebb, also a professor of diet and population at the University of Oxford, was speaking in a personal capacity when she said: "We all like to think we're rational, intelligent, educated people who make informed choices the whole time, and we undervalue the impact of the environment.
"If nobody brought cakes into the office, I would not eat cakes in the day. But because people do bring cakes in, I eat them. Now, OK, I have made a choice, but people were making a choice to go into a smoky pub.
"With smoking, after a very long time we have got to a place where we understand that individuals have to make some effort but that we can make their efforts more successful by having a supportive environment.
"But we still don't feel like that about food."
But speaking to the BBC, GP Dr Helen Wall said people had to take responsibility for their own health.
The family doctor who practises in Bolton said: "At the end of the day, you've got to have a little bit of willpower don't you…
"If somebody's smoking next to you, you can't help but inhale that.
"If someone's got a cake next to you, you don't have to eat it, do you."
According to the NHS website, a majority of adults in England are overweight. Regularly consuming foods and drinks high in sugar increases your risk of obesity and tooth decay.
The FSA is responsible for food safety and food hygiene in England, Wales and Northern Ireland.
The Department of Health said the plans would be deferred for a year while officials assessed the impact on household finances as families struggle with the increasing cost of living.
Prof Jebb also said it was not enough to rely on "extraordinary efforts" of willpower to avoid overeating in a society plying people with food.