Health Secretary Steve Barclay says voluntary arrangements could not ensure public's safety.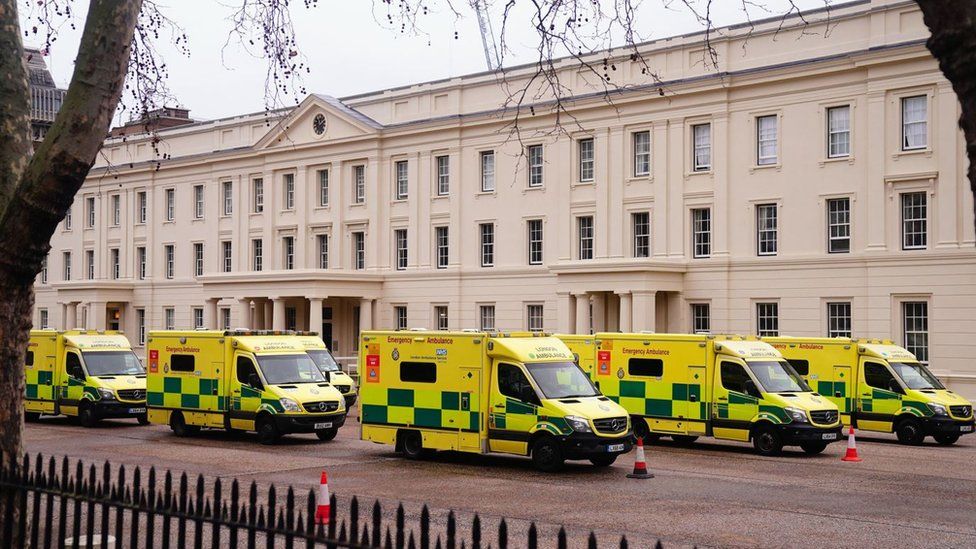 The health secretary said "voluntary arrangements" for emergency cover during recent ambulance strikes could not "ensure patient and public safety".
In a letter to the GMB, Steve Barclay acknowledged unions that walked out had agreed to answer the most serious category one 999 calls.
But he said the lack of cover for category two calls, including strokes, in some areas put lives at risk.
The GMB has accused the government of "demonising" its striking workers.
The union represents more than 10,000 ambulance workers who went on strike on Wednesday across nine ambulance services in England and Wales.
On Saturday, in an open letter to Prime Minister Rishi Sunak, the GMB said his government had "singled out ambulance workers as part of a crude attempt to remove our right to strike".
It added: "You are making us and our ambulance colleagues feel demonised."
In response, Mr Barclay wrote on Sunday that he recognised the right to strike and accepted "that a certain amount of disruption is inherent to any strike".
He said he "greatly" valued the "vital work ambulance workers do" but criticised the "volatile" assurances given to him about cover by trade unions during December's industrial action.
The legislation would set minimum service levels for fire, ambulance and rail services during industrial action and could leave unions at risk of legal action if they fail to comply.
In his letter, seen by the BBC, the health minister set out why national minimum service levels should be set in law during "blue light" strikes, which he said had the potential to "put lives at immediate risk".
"During recent action I have not been reassured that the current system of voluntary arrangements can be relied upon to ensure patient and public safety," Mr Barclay wrote.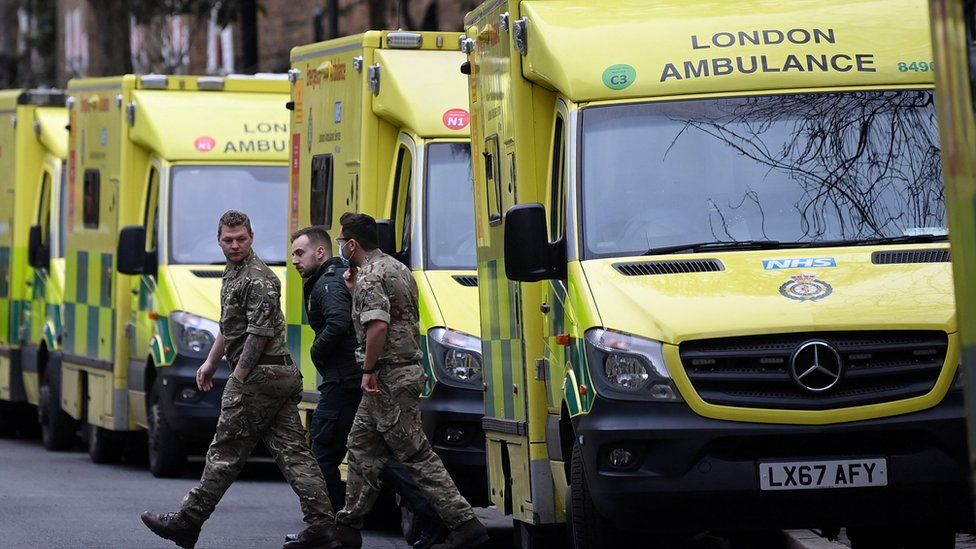 He said the controversial Strikes Bill would provide the public with "much needed assurance that a certain level of urgent and time-critical care will always continue throughout strike action".
Mr Barclay denied it deprive workers of the right to strike, but instead would "reflect that some individuals will not be able to strike at certain times so that a minimum service level can be maintained".
Under the new legislation, employers would be required to issue work notices seven days before strike action and only after consulting with trade unions.
The GMB said its ambulance committee planned to discuss the health secretary's letter at its meeting on Monday and would consider its response.
Ambulance staff are scheduled to walk out again on 23 January.