Ovidio Guzmán-López is thought to be a high-ranking member of Mexico's Sinaloa drug cartel.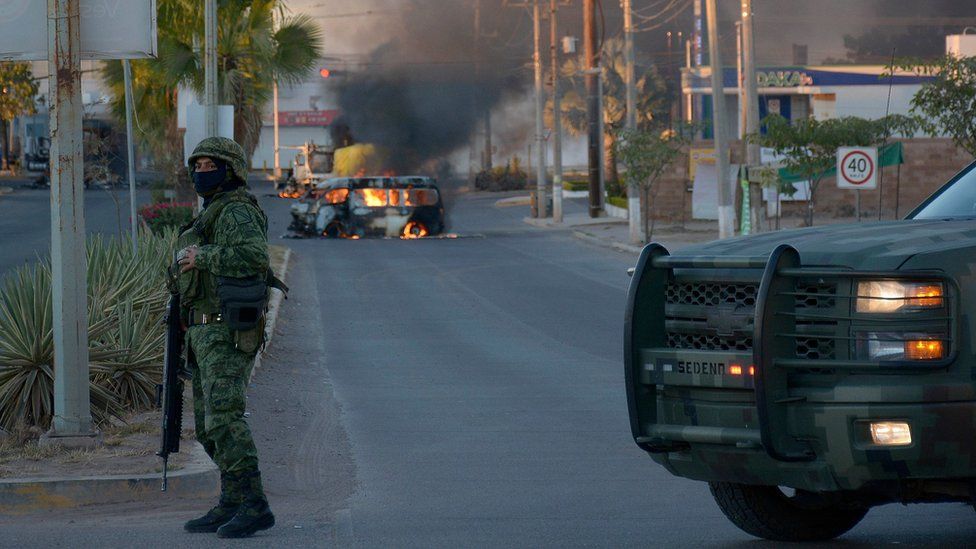 Violence has erupted in north-western Mexico following reports that the son of notorious Mexican drug kingpin "El Chapo" has been arrested.
Local media claim the arrest of Ovidio Guzmán-López happened in the city of Culiacán in Sinaloa state overnight.
He is thought to be a high-ranking member of the Sinaloa Cartel – one of the largest drug-trafficking organisations in the world.
Gunfire and car-jackings have been reported in the city.
Mayor Juan de Dios Gamez confirmed on Twitter that federal armed forces have been carrying out an operation in Culiacán since dawn on Thursday and that this has prompted violence in the city and other parts of the state.
"We ask the citizens of Culiacán not to leave home due to the blockades that have occurred in different parts of the city," he said.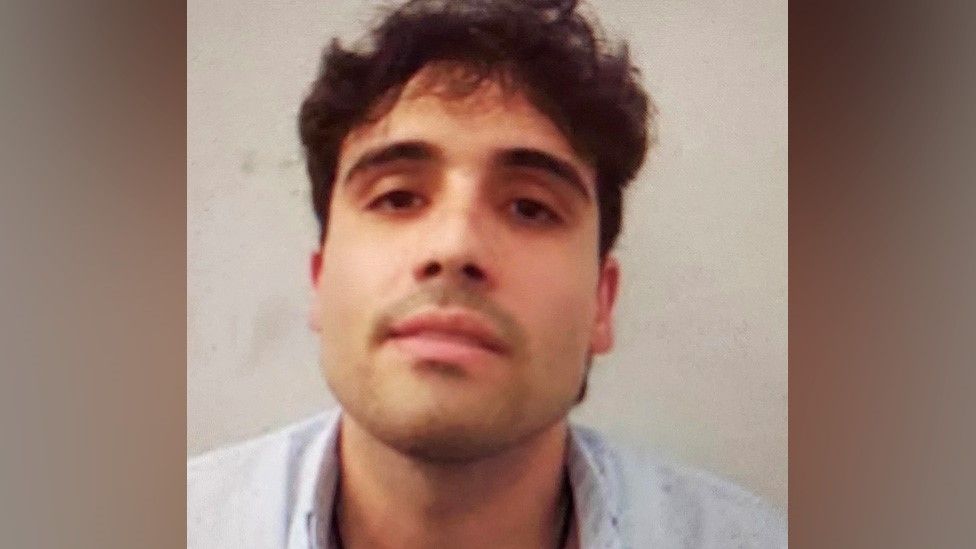 It is reported that the local airport has temporarily been closed.
Mexican security forces had previously arrested Guzmán-López in 2019 but released him to avoid the threat of violence from his supporters.
The US State Department claims that he and his brother, Joaquín, are currently overseeing approximately eleven methamphetamine labs in the state of Sinaloa, producing an estimated 1,300- 2,200kg (3000-5000lb) of the drug per month.
In December, the US announced a reward of up to $5m (£4.2m) for information leading to the arrest and/or conviction of Ovidio and three of his brothers, who are thought to have kept their positions of command in the group.