GP surgeries across the country are likely to face intense demand this week after the Christmas break.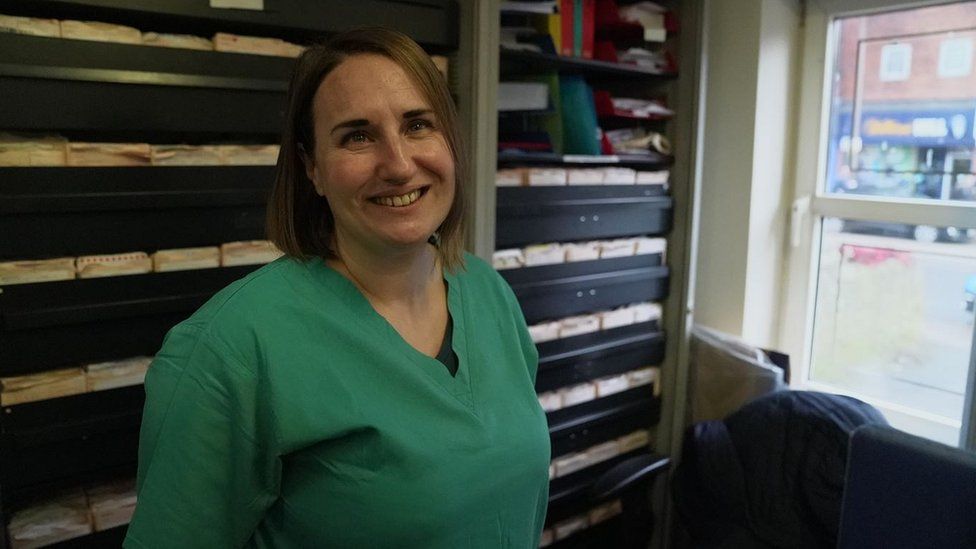 GPs say they are facing massive pressures as the demands of winter illness, an ageing population and complex health issues mount up.
At 07:00 GMT on the first day back after the bank holiday, the Bentley surgery in Doncaster opens.
Staff know it is going to be a busy one, particularly after the Christmas break.
Within an hour, the phone lines are ringing off the hook, busy with patients seeking help and advice.
"We're here early, we finish late, we see as many patients as we can," says Dr Karen Forshaw, a GP at the surgery.
By 12:00, more than 140 calls have been answered.
On reception, Sue Rushby, a care navigator, is helping to check in people with pre-booked GP appointments, blood tests and physiotherapy. It is relentless.
"There's no two ways about it, you've just got to deal with people that are coming in, they need us. And I just do it," she said.
"It's non-stop but keep your cool, be nice, talk to them nice, that's my motto, that's how I work."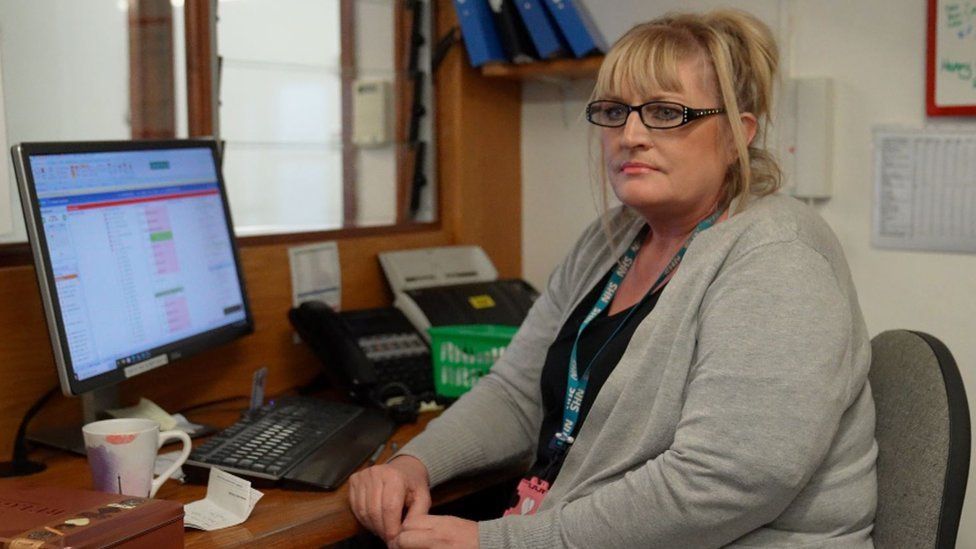 The surgery offers telephone and face-to-face appointments.
AJ, who is 13, has come in with his mum, struggling with a sore throat and a rash on his arms and body.
After being examined by Dr Nabeel Alsindi, he is sent home and told to keep an eye on his symptoms.
In the midst of an already busy day, suddenly there is a medical emergency in reception.
An elderly man feels unwell and there are concerns about his heart.
Staff are quick to respond with doctors and nurses rushing to make sure the patient gets the right treatment.
Shortly after, he is well enough to be sent home.
Dr Forshaw says demand is simply growing all the time – not just in GP surgeries, but across the health service.
"The pressure is huge all the way through the system at the moment and that's no different in general practice," she said.
"We have patients constantly ringing throughout the day. And, as GPs, our days are quite decision-focused, so there's lots of decisions to be made and some of those are really important.
"And that can be quite draining actually, so the pressure is huge definitely.
"It feels like there's more demand actually, but we don't have any more patients."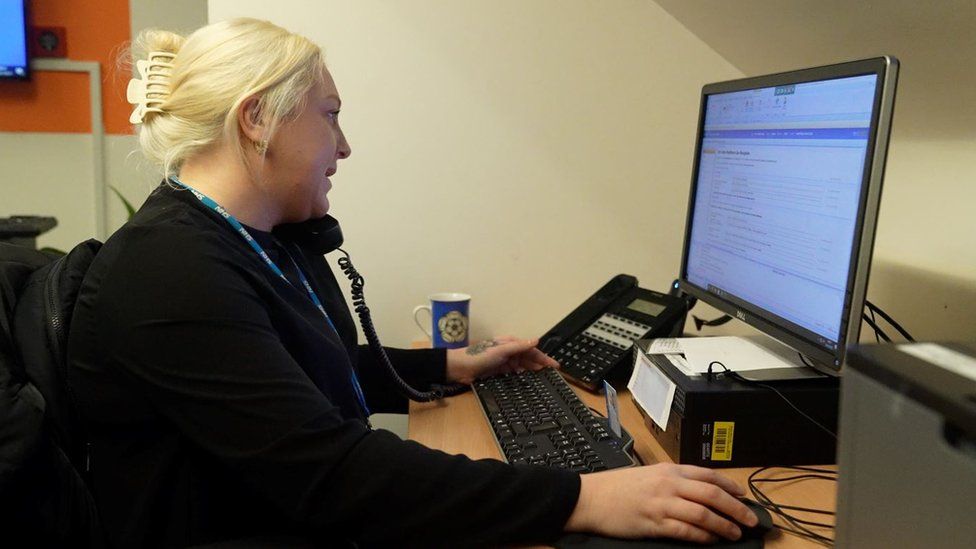 Instead, she says the challenge is seeing more people with complex health issues and dealing with more emergency care.
NHS England has acknowledged there are multiple factors contributing to pressures on its services.
These include 18% more people coming into A&E in the last six weeks compared to the same period last year, and there are nearly 10,000 NHS staff absent at the moment because of Covid.
There is still a significant number of Covid patients in hospitals, too. In England the number has more than doubled from a few weeks ago to 9,500.
Delayed discharges of medically fit patients – who could leave if there was provision in the community – is also causing bed blocking in hospital.
Staff at the Bentley surgery try to make sure everyone gets an appointment, and doctors are taking on extra sessions so they can see more people.
Dr Forshaw says they have got to be optimistic about the future.
But she also says retaining staff, educating patients about when to access NHS services and thinking about what is both achievable and sustainable long term for the NHS have to be looked at urgently.
It also said it was providing £14.1bn in additional funding for health and social care over the next two years, as well as an extra £500m to try to speed up hospital discharges.