The provocative doyenne of British fashion married punk style with the flamboyance of high fashion.
Dame Vivienne Westwood, who has died at the age of 81, was the provocative doyenne of British fashion who married the anti-establishment ethos of punk with the flamboyance of high fashion.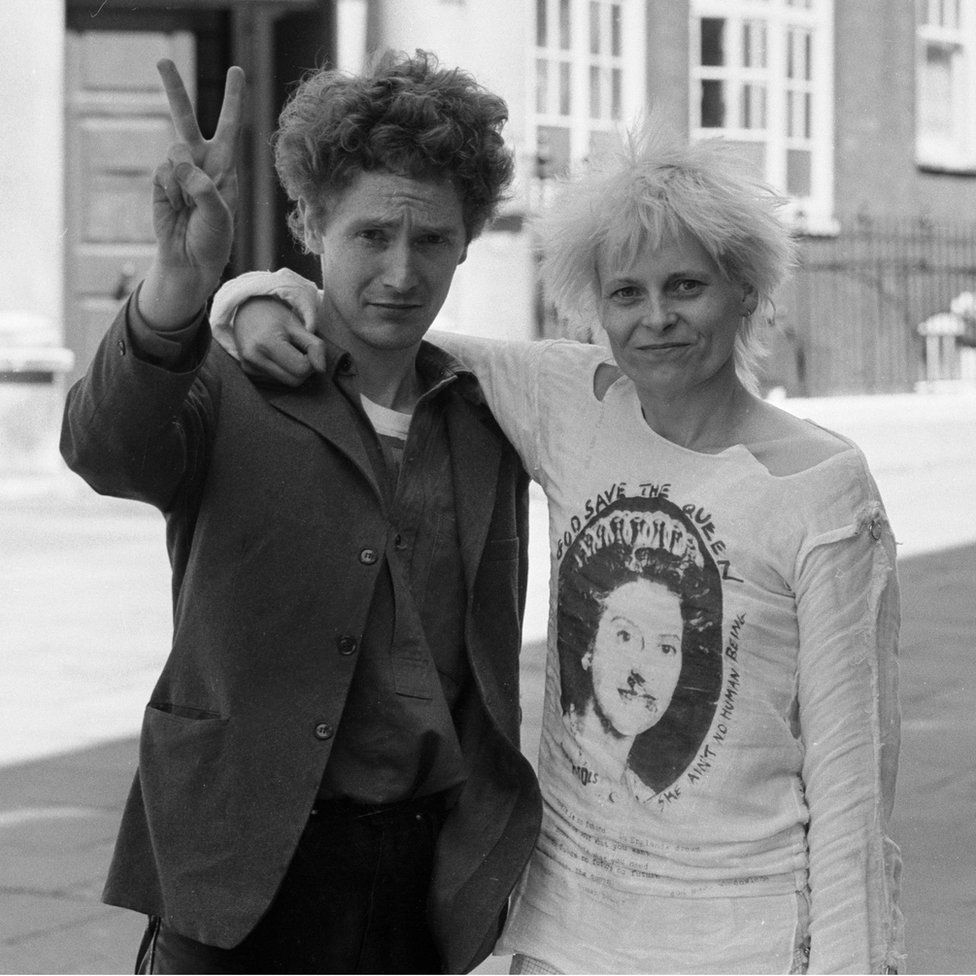 She rose to fame in the 1970s after opening a shop in London with then-partner Malcolm McLaren, selling outlandish outfits that came to define the punk style. The shop was a favourite haunt of the members of The Sex Pistols, who McLaren went on to manage.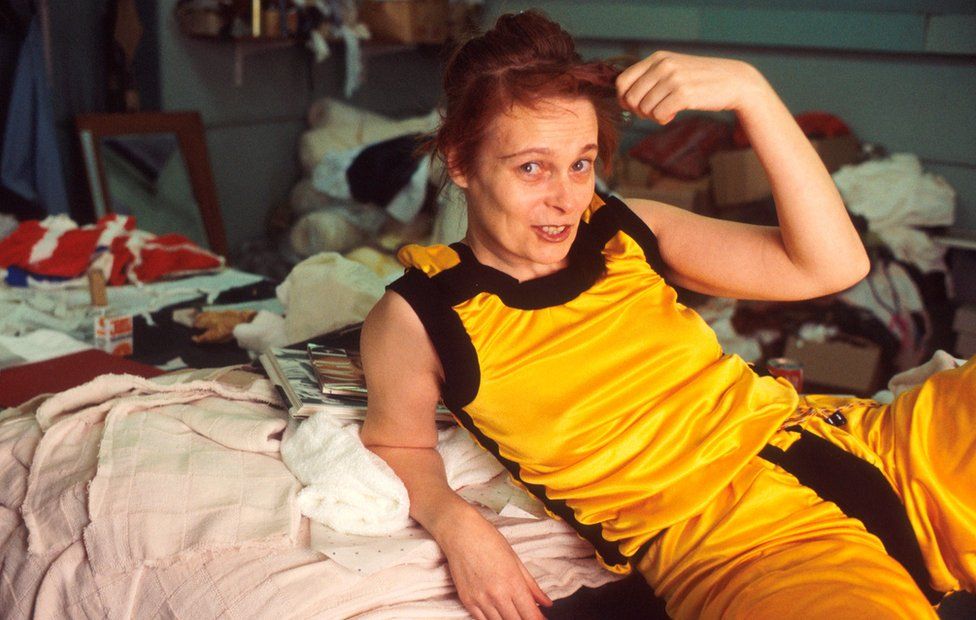 "There was no punk before me and Malcolm," Westwood later said in her biography. "And the other thing you should know about punk too: it was a total blast."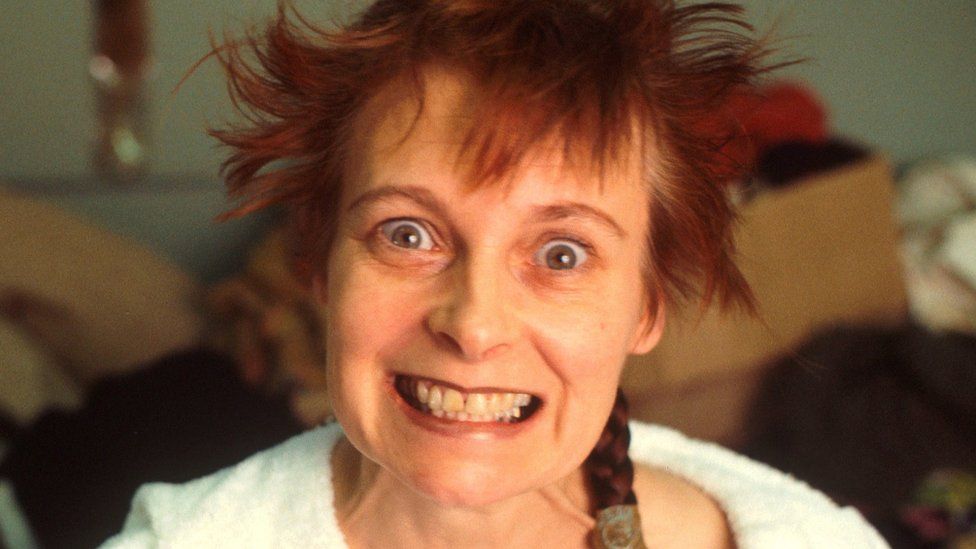 From her punk origins, she expanded her horizons to establish herself as a leading independent designer in the 1980s.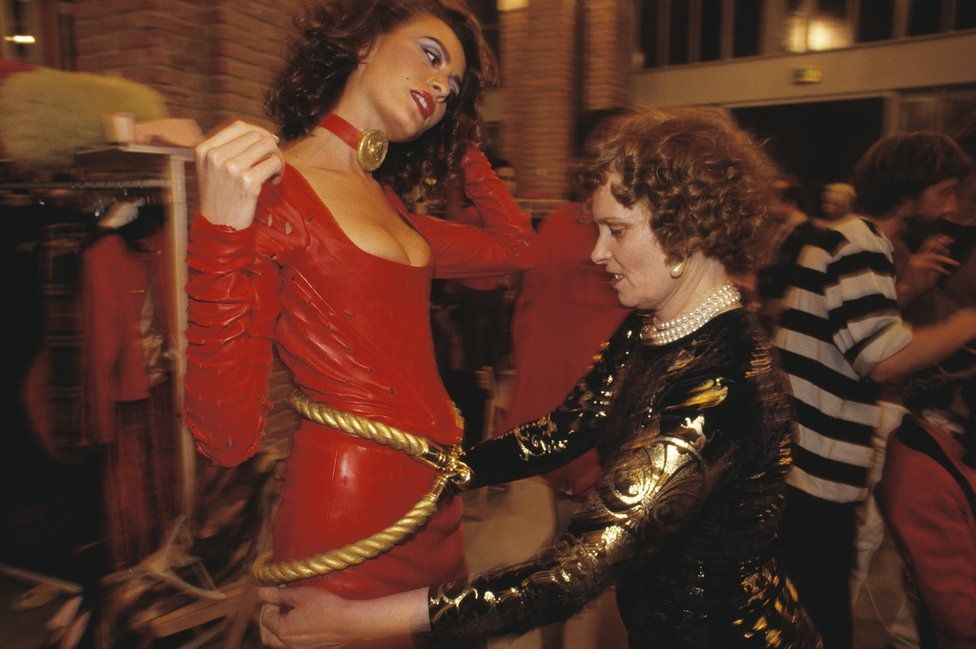 She didn't lose her unorthodox streak when she moved into the world of catwalk shows and ready-to-wear collections, and it made her one of the most distinctive and original designers in the fashion world.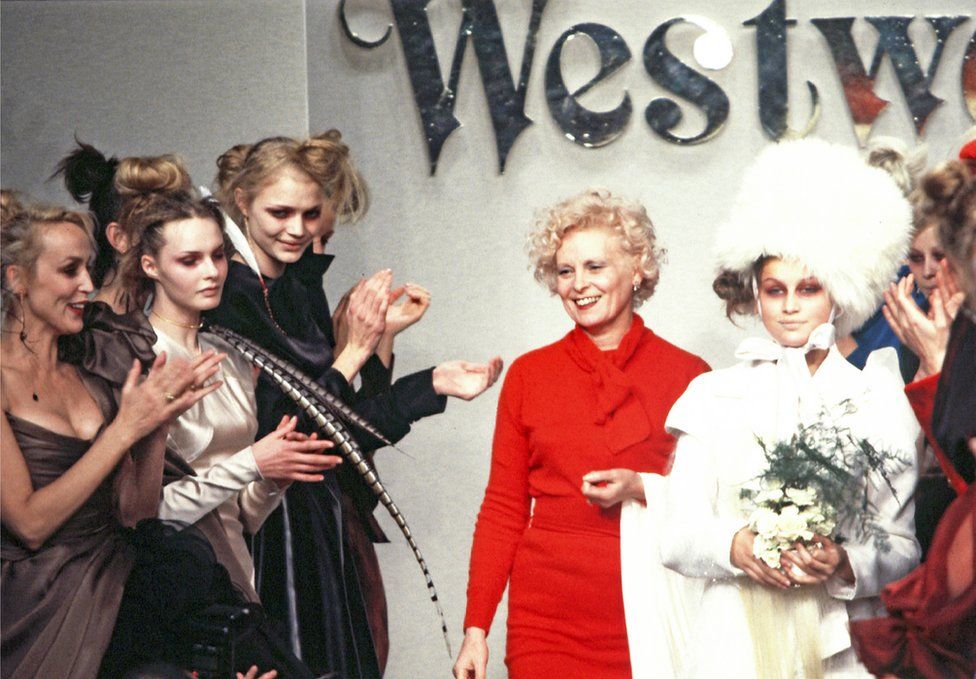 She built a mini empire, opening her own boutiques as well as producing bridal clothes, shoes, hosiery, ties, knitwear, cosmetics and perfumes.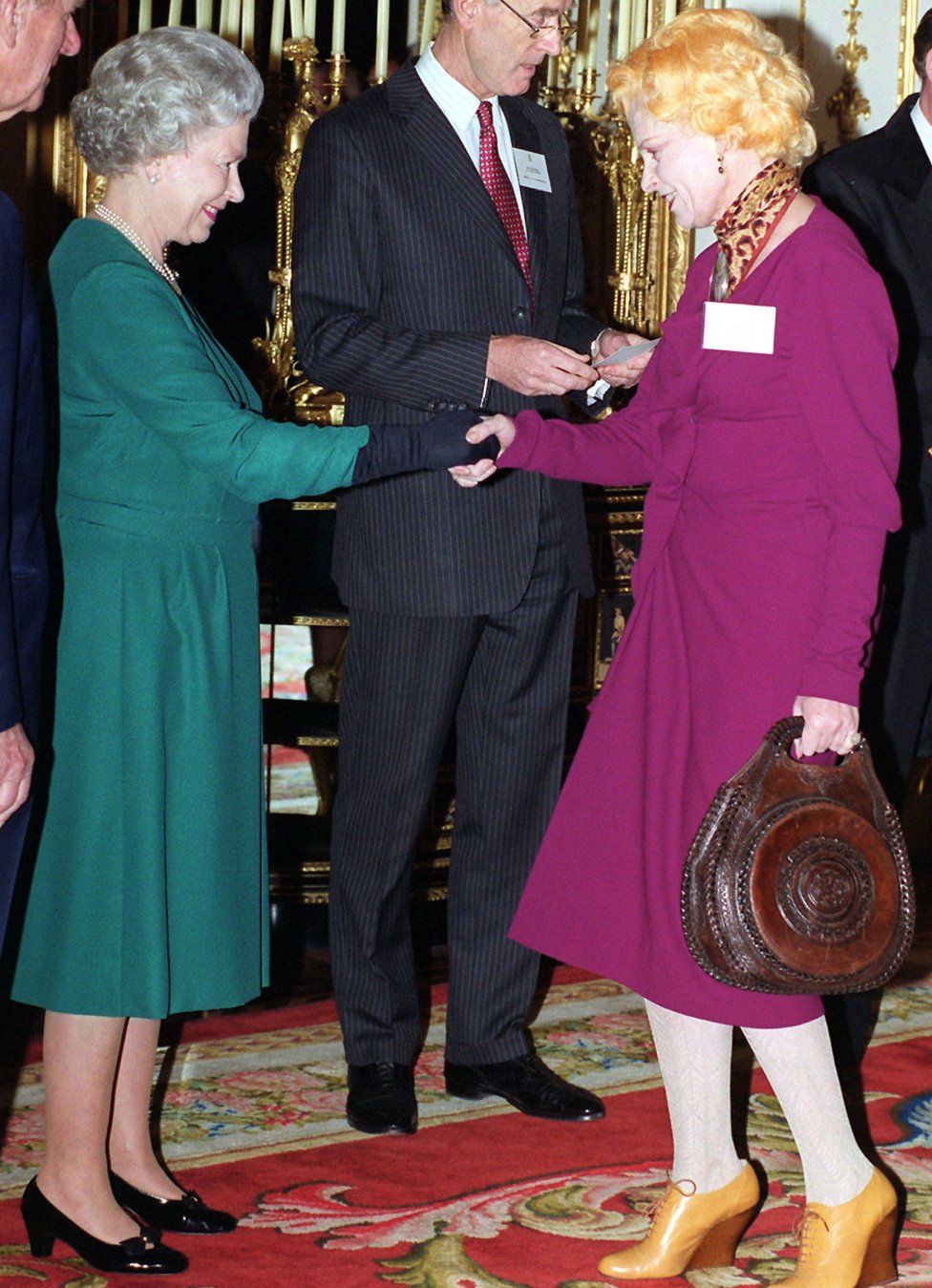 From wearing the Sex Pistols' God Save the Queen T-shirts in her younger days, she met the Queen and was honoured with an OBE in 1992 and a damehood in 2006.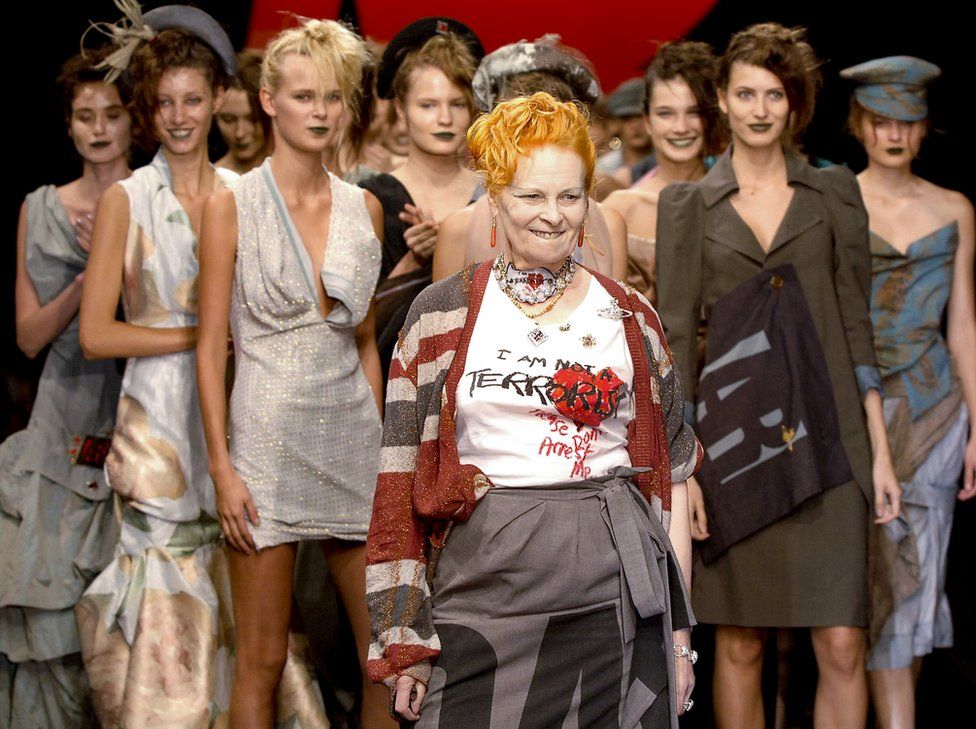 The designer is pictured here with her models on the catwalk at Paris Fashion Week in 2005.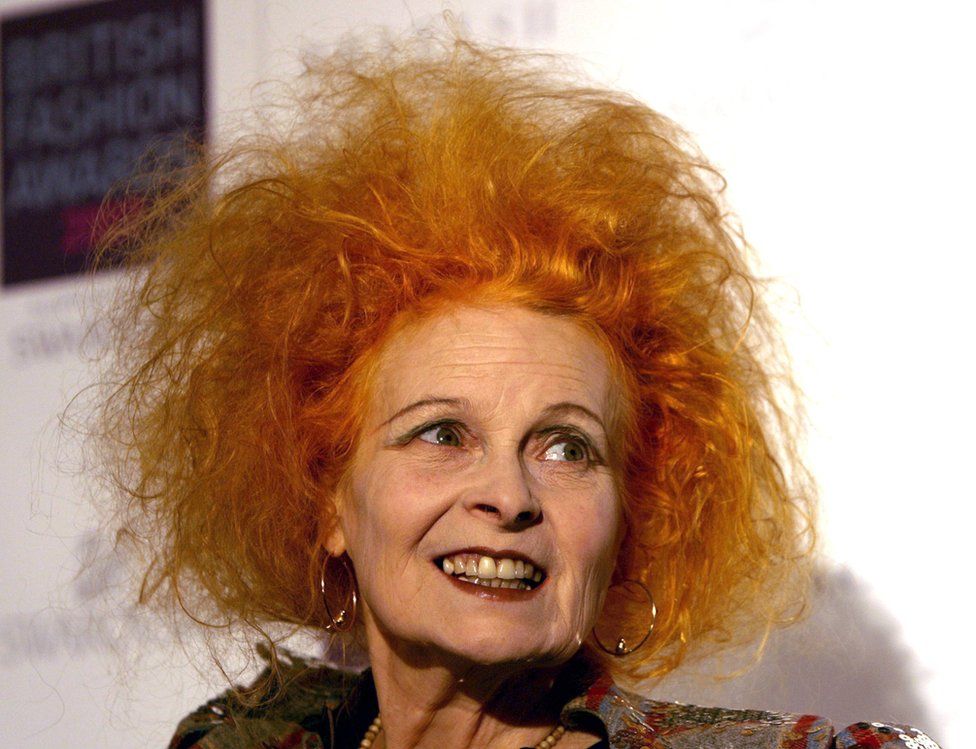 She was one of the most recognisable figures in British fashion, often seen with bleached or orange hair.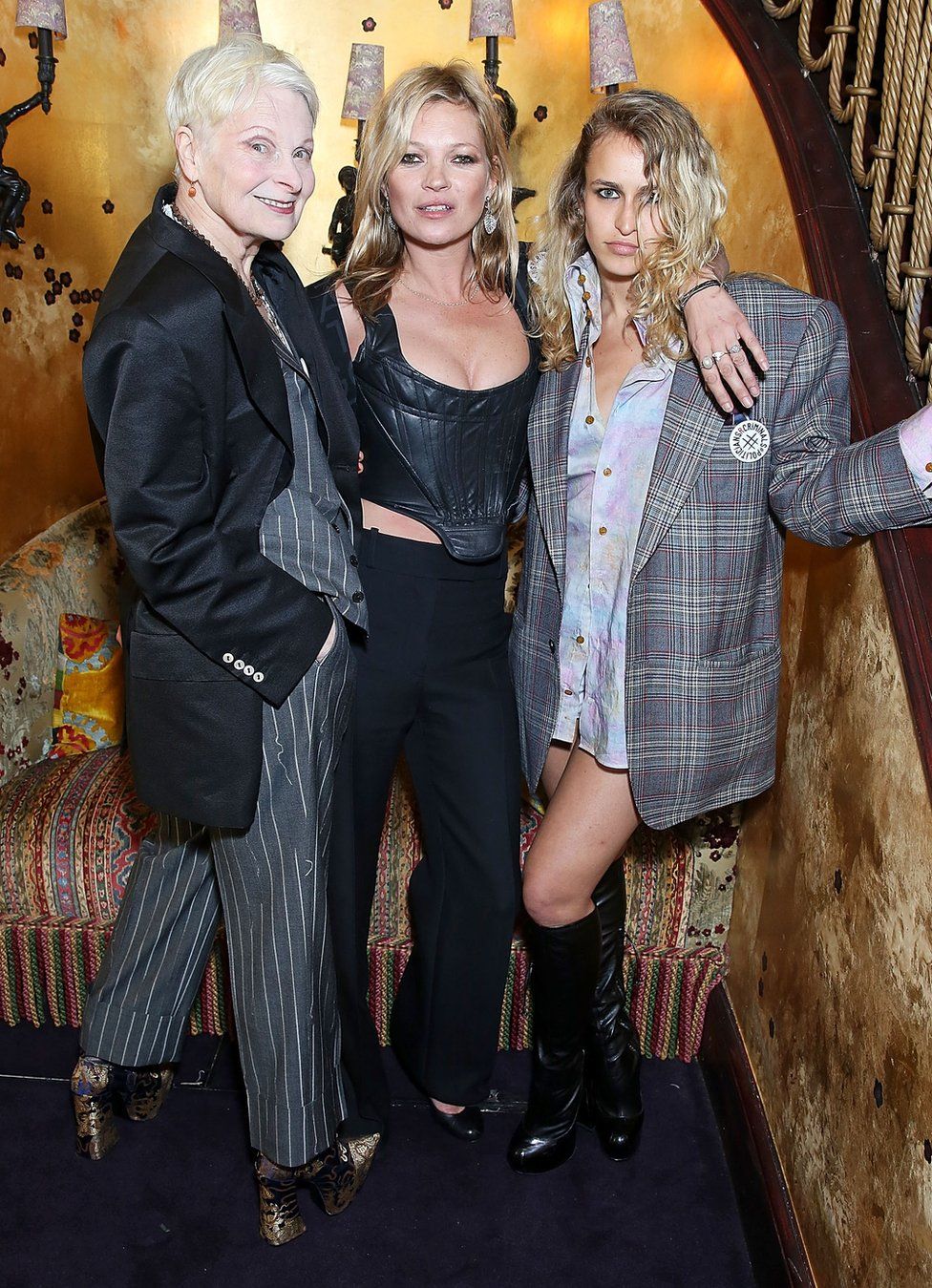 Westwood became seen as a legendary figure in the industry. She is pictured here with models Kate Moss and Alice Dellal in 2015.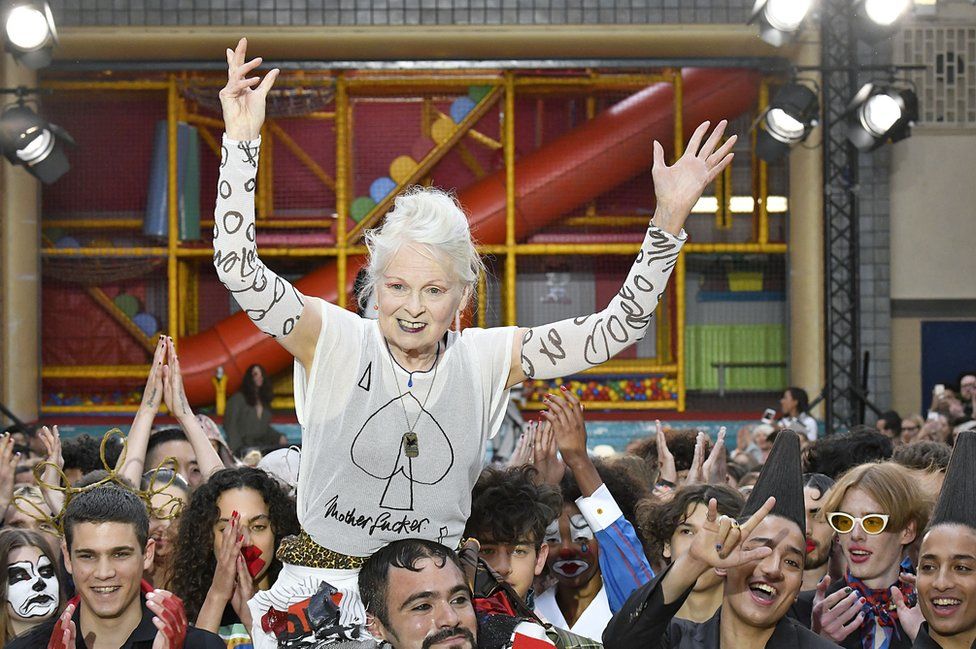 She was held aloft during her show at London Fashion Week in 2017.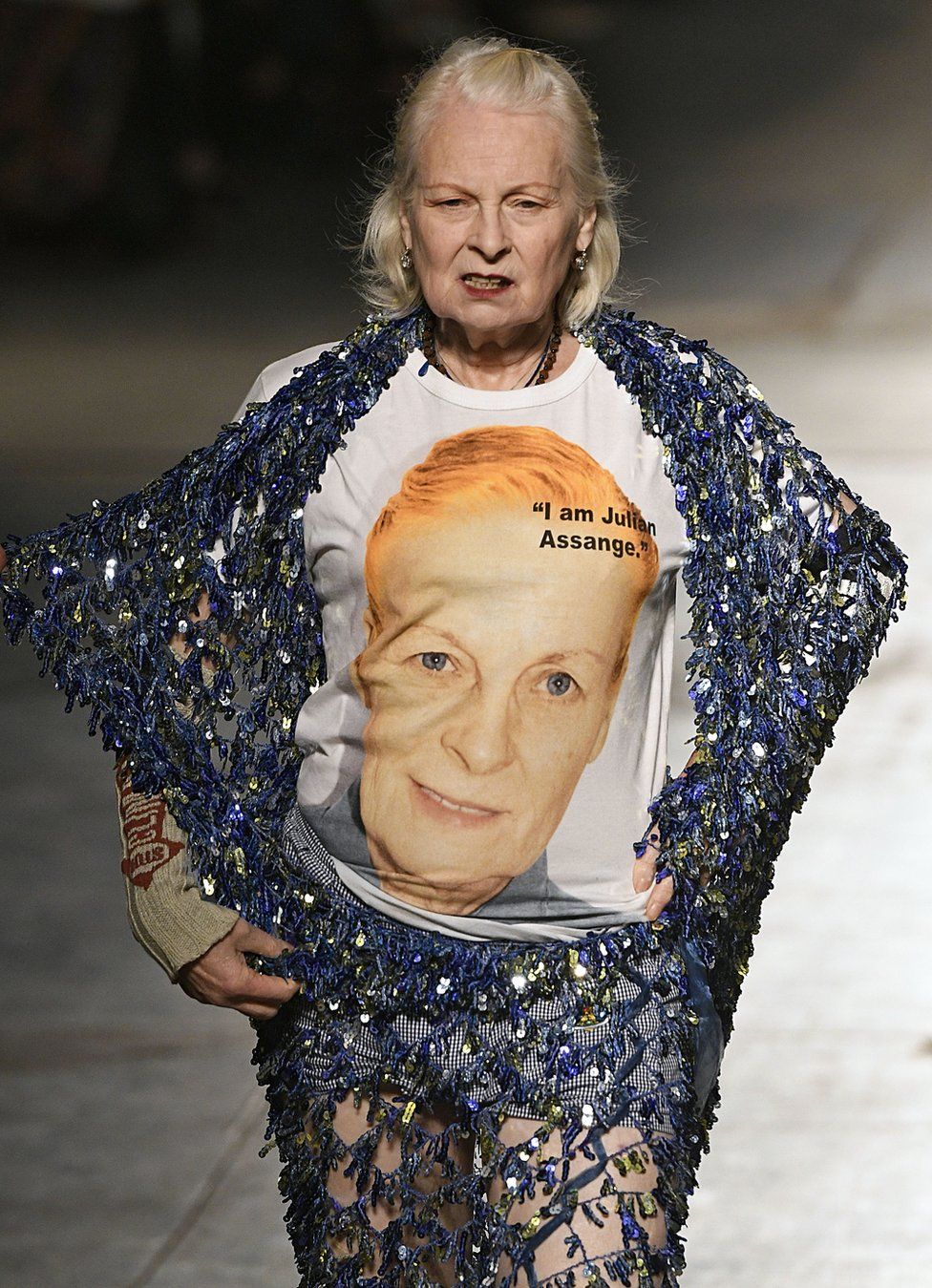 In addition to her work as a designer, Westwood became vocal on a number of social and political causes, including campaigning in support of WikiLeaks founder Julian Assange.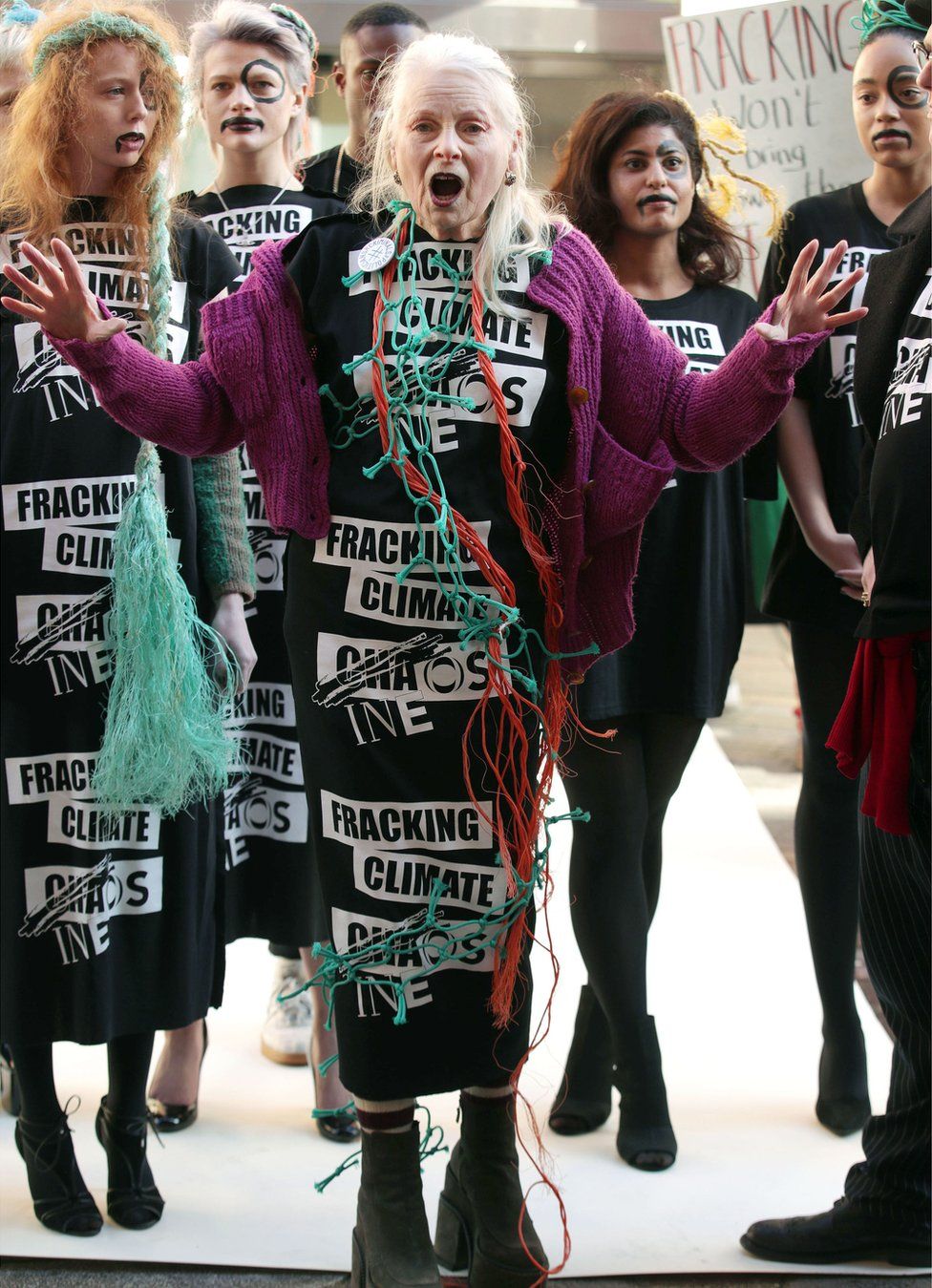 The environment was another of her passionate causes, and she is seen here protesting against fracking in 2018.
All photos subject to copyright.