The under-fives and over-85s are most likely to become ill – getting a jab is urged.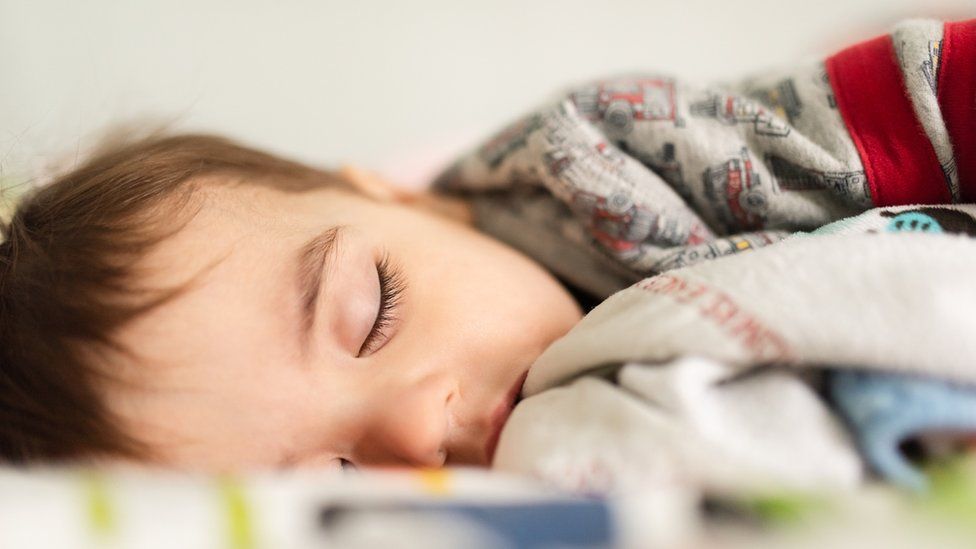 Hospital admission rates for flu have risen sharply in the past week and have now overtaken admissions for Covid-19 in England, latest figures show.
Health officials are urging everyone eligible to get a flu vaccine and/or a Covid booster jab.
The under-fives and over-85s are most likely to become ill with flu, but vaccine take-up is low in young children.
Covid is also beginning to increase again, infecting one in 50 people.
As people mix more indoors than in previous years, winter viruses are rising, including flu and Covid, with health officials warning they are expected to continue going up.
Flu, particularly, is putting more people in hospital in England than at any point since the winter of 2017-18, when there was a really large wave.
The number of people in hospital beds with flu is still lower than the number with Covid, however.
While most older adults are getting jabbed against flu, fewer than a third of pregnant women and fewer than half of the extremely vulnerable under-65s have had a flu vaccine.
Vaccine uptake is particularly low (less than 40%) among two and three-year-olds, who are eligible for a nasal spray flu vaccine.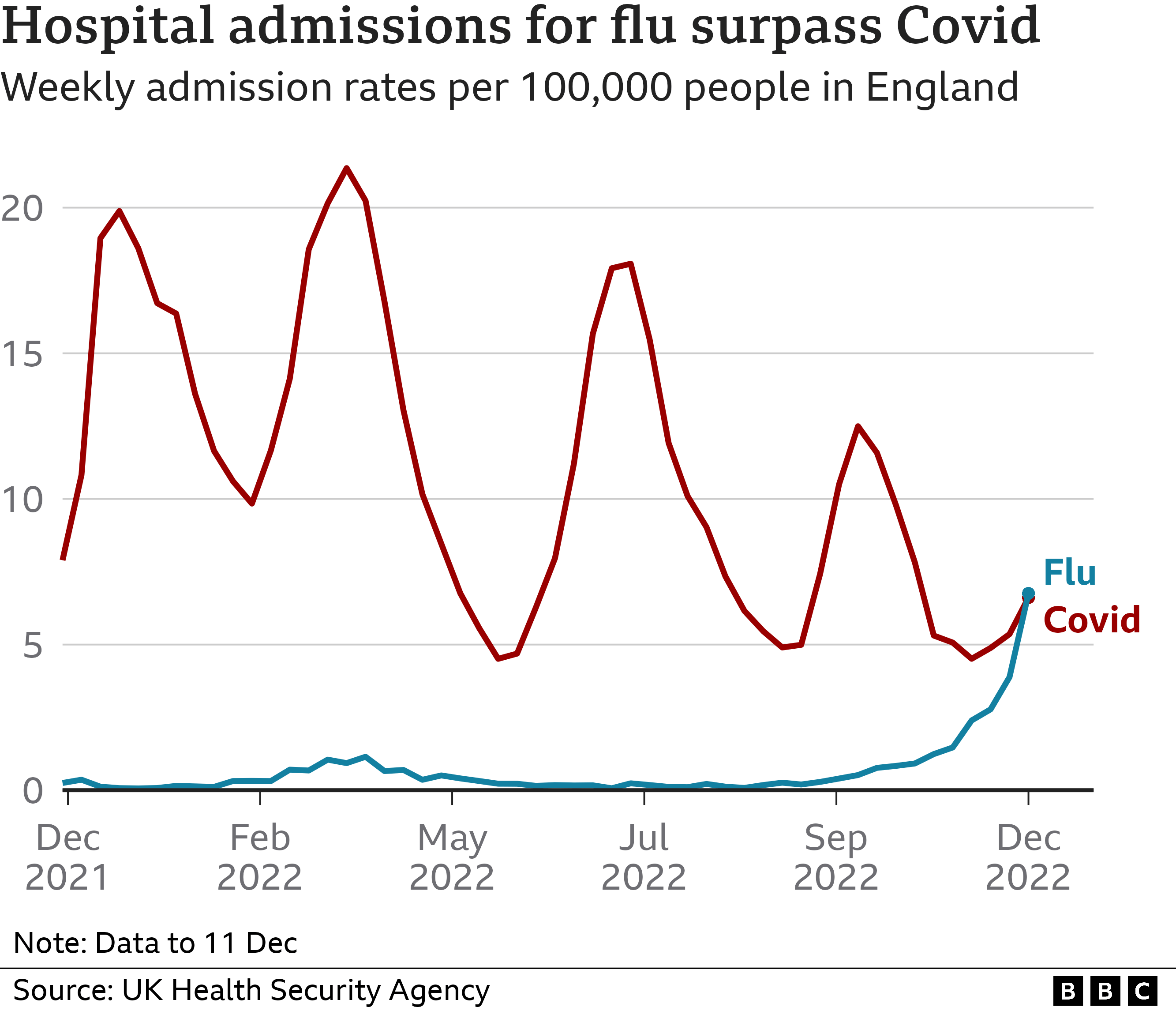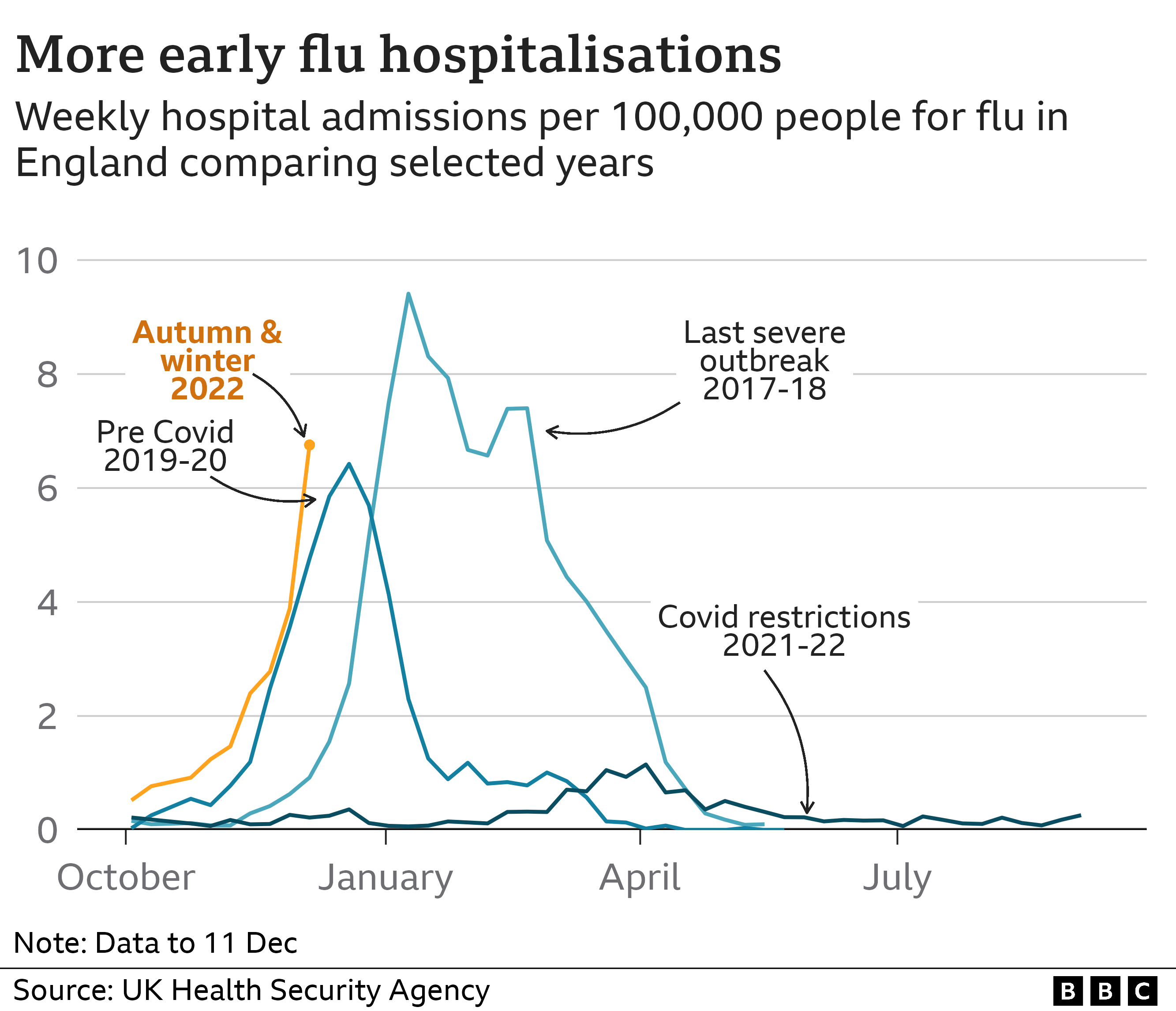 "The flu vaccine offers the best protection against severe illness and it's not too late for everyone eligible to get it," said Dr Conall Watson, consultant epidemiologist at the UKHSA.
Covid rising again
Serious illness from Covid is affecting the oldest age groups the most, and they are the ones most likely to end up in hospital.
Dr Jamie Lopez Bernal, from the UKHSA, said anyone who is over 50 or has an underlying condition that makes them high risk should come forward to get their booster jab.
"While Covid-19 and flu can be mild infections for many, we must not forget that they can cause severe illness or even death for those most vulnerable in our communities," he said.
"If you are unwell this winter, please try to stay at home and avoid contact with other people, particularly elderly or vulnerable people – this will help stop infection from spreading."
Infection levels are now similar to where they were at the end of September.
Covid rates by nation, according to the ONS, are:
England: one-in-50 people (one-in-60 people last week)
Wales: one-in-55 people (one-in-70 people last week)
Northern Ireland: one-in-45 people (one-in-50 people last week)
Scotland: one-in-50 people (one-in-60 people last week)
These figures are based on random tests of thousands of people in household across the UK, whether or not they have symptoms.
The data was collected by the ONS for the week ending 5 December 2022 for England, Wales and Scotland, and the week ending 3 December 2022 for Northern Ireland.