England's 3-0 win over Wales sends them into the knockout stages of the World Cup in Qatar.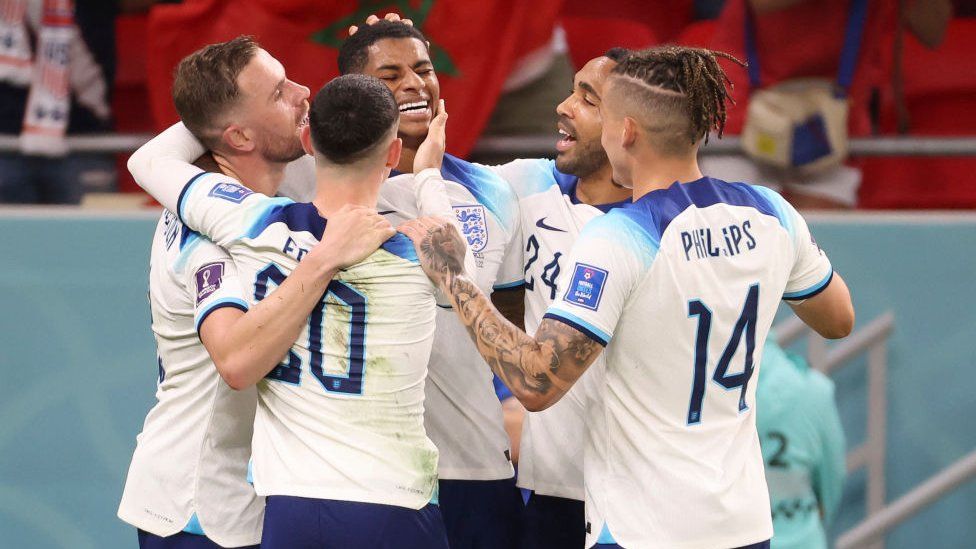 An average UK audience of 16.59 million TV viewers watched England's 3-0 win over Wales on BBC One on Tuesday night.
The figure comes from overnight figures courtesy of ratings body Barb but does not include the number who watched on Welsh language channel S4C.
Some will also have watched the group game on iPlayer, figures which aren't fully reflected in Barb's data.
Wales are now out of the World Cup, with England progressing to the last 16 as group winners.
The BBC said its match coverage across all its platforms – TV, iPlayer and BBC Sport Online – was watched by a peak audience of 18.7 million.
While England took part in the last World Cup in 2018, the Wales match marked the nation's first in a World Cup for 64 years.
They will face Senegal on Sunday night, with the game being shown on ITV.
Throughout the tournament, the total number of viewers watching any particular match will be higher when further data is added – such as people who watched at different times or on certain catch-up platforms.