Residents say they are already struggling to cope with soaring energy prices and inflation.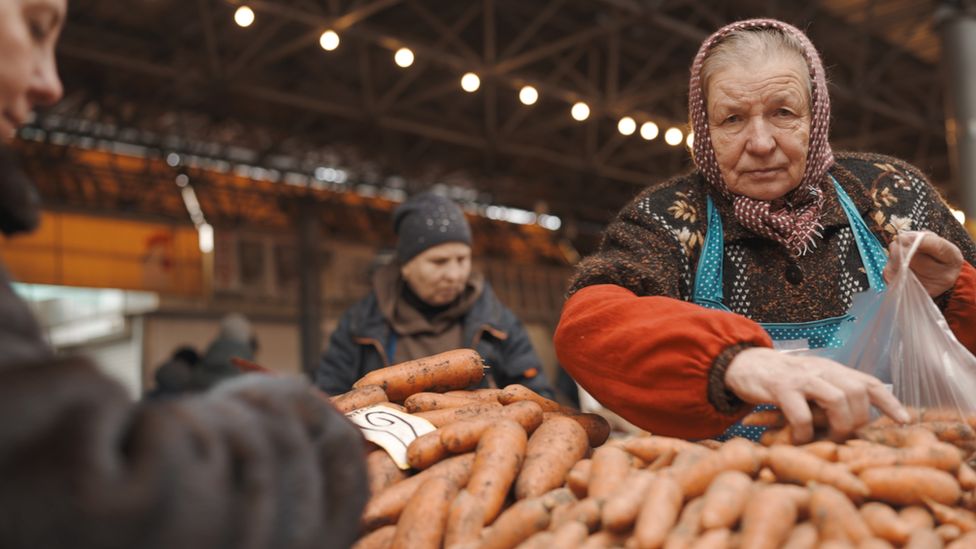 Moldovans have been warned of rolling power blackouts, as this small nation prepares for the impact of Russian missile strikes in neighbouring Ukraine.
Because of the way power infrastructure was built in Soviet times, Moldova is uniquely exposed to Russia's invasion of Ukraine.
Not only has it historically been almost entirely dependent on cheap Russian gas imports, but nearly all its power lines flow through Ukraine.
That is why strikes on Ukraine's power grid have been leading to blackouts across Moldova, with warnings of more outages in the coming days.
The deputy prime minister has accused Russia of conducting "hybrid warfare" against his country, which is almost uniquely impacted by the Russian invasion to Moldova's east. "It's simple," says Andrei Spinu. "They don't want Moldova to follow the European path."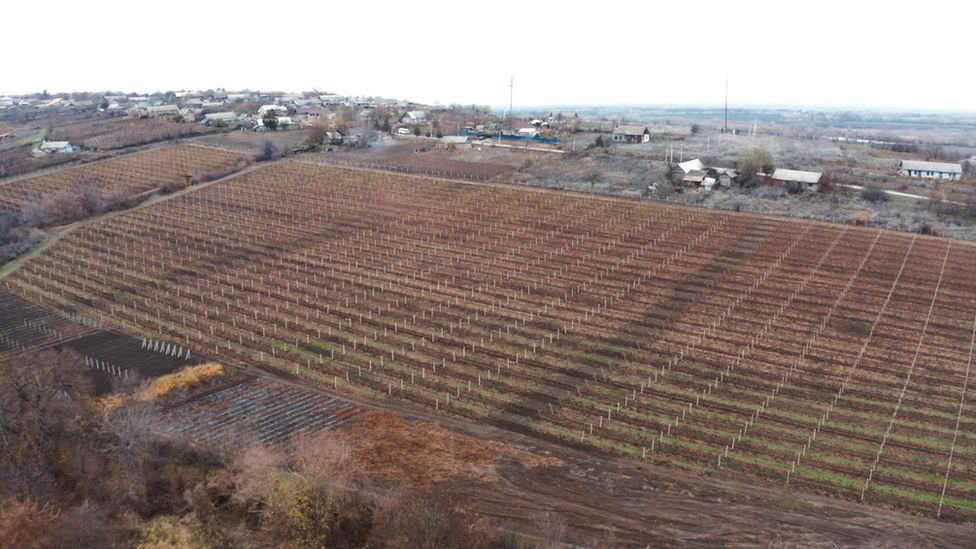 Nestled in hills just 500m from the border with Ukraine are the winemakers of the Purcari vineyard who are no strangers to Russian pressure.
The vineyard used to sell almost all its produce to Russia, so when Moscow slapped embargoes on Moldovan wine in 2006 and 2013 it almost wiped out the business.
"We couldn't pay salaries. We couldn't pay our suppliers. We lost our biggest market overnight," Purcari's chairman Vasile Tofan told me in the shadow of the vineyard's grand 19th-Century chateau.
Wine is hugely important in Moldova, both socially and economically and Mr Tofan believes the Russian bans were a direct result of Moldova's attempts to pivot away from Russia's sphere of influence towards Europe.
"Russia always found ways to use economic levers, to get their geopolitical goals when it applies to winemaking."
But the vineyard took those bruising years as an opportunity and have since become Moldova's biggest exporter of wine, mostly to the EU, US and Asia.
Their experience echoes what Moldova is currently going through with gas and electricity.
The deputy prime minister accuses Russia of using energy to try to dissuade Moldova from its stated path of further EU integration.
The government in Chisinau is receiving help from the EU and offering subsidies for the poorest, but still faces huge challenges.
Inflation here has hit 30%, with many struggling to pay the bills.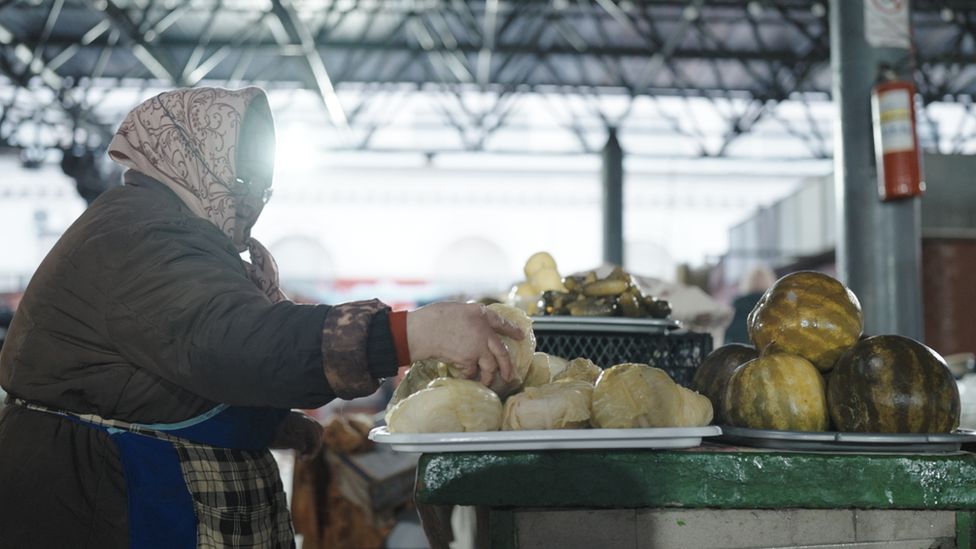 At the sprawling central market in the capital, where elderly ladies in headscarves set out their stalls, great piles of fresh fruit and veg compete with entire, pickled watermelons – a Moldovan speciality.
"It's a very difficult winter and it hasn't even started, but we're already feeling its effects," stallholder Maria complains. "The bills are a weight on our shoulders, on everyone. People skip meals, try not to go into debt, so that they don't lose their homes."
Things could soon get worse, with Russian energy giant Gazprom threatening to cut already reduced supplies further.
The pro-EU government here accuses Russia of no longer being a safe or honest partner, and so Chisinau is trying to extract itself from reliance on Russian energy.
That is easier said than done, however, and new power connections direct into the EU's grid that are able to replace existing lines are not going to be functional for around three years.
Until they are, all electricity comes not just via Ukraine, but also Moldova's autonomous pro-Russian region of Transnistria.
The breakaway region fought a short but bloody conflict with the rest of Moldova in the 1990s, eventually winning with help from Russian forces. Around 1,500 Russian "peacekeepers" remain there to this day.
The power lines enter through the huge Kuchurgan power plant, just visible from the grounds of the Purcari vineyard.
It seems Moldova's leaders and winemakers have drawn the same conclusions. As well as diversifying their export markets, they also invested heavily in renewables.
Their plan is to be entirely energy independent in five years. "We don't want to be dependent on a very unpredictable and fussy neighbour," winemaker Vasile Tofan says.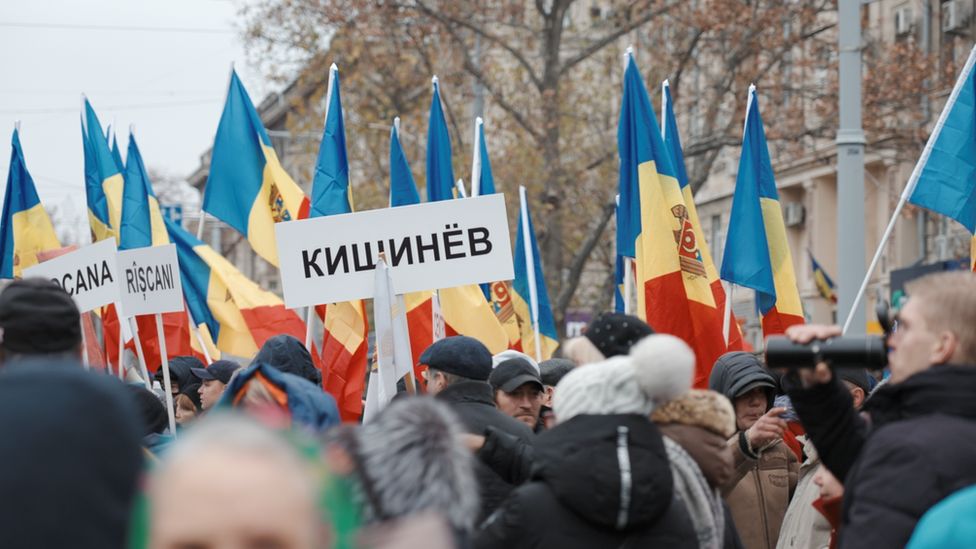 But on the streets of the capital there is anger, with thousands, maybe tens of thousands, of protesters taking to the streets, calling for the resignation of President Maia Sandu, who they blame for the rising cost of living.
A number of people in the crowd see the solution to Moldova's undoubted cost of living crisis as closer ties with Russia.
It is widely claimed here that an exiled oligarch who is behind the protests, Ilan Shor, has links to the Kremlin.
Investigative journalists have even alleged that the people taking to the streets are being paid to take part. Protesters themselves insist they have only taken the money to cover their costs.
Russia's invasion of Ukraine is hitting Moldovans hard, and the winter ahead is likely to become harder.