The probe was sparked by messages found on phone of dead Gwent Police officer Ricky Jones.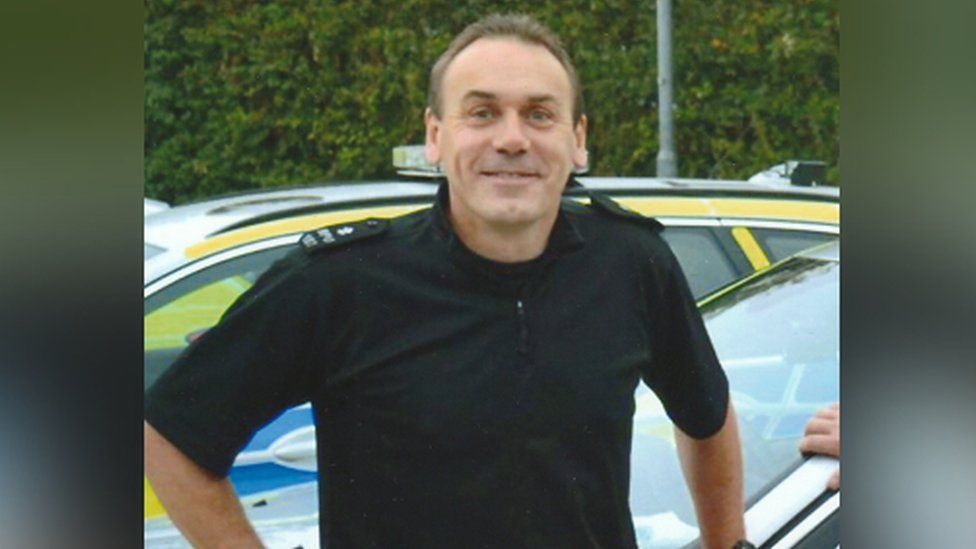 The police watchdog is investigating the conduct of Gwent Police officers over allegations of racist, misogynistic and homophobic messages.
It follows reports of messages found on the phone of a retired police officer Ricky Jones, who took his own life in 2020.
The Independent Office of Police Conduct (IOPC) said several serving officers were under investigation.
It said it would keep the involvement of other officers under review.
The messages, first reported in the Sunday Times, were discovered by the family of retired police officer Mr Jones.
As well as offensive content, they were said to show evidence of corruption within the force.
The revelations have put pressure on the senior leadership of Gwent Police, including Chief Constable Pam Kelly, and Gwent Police and Crime Commissioner Jeff Cuthbert.
IOPC director for Wales Catrin Evans said: "On the basis of our assessment of the conduct referrals received so far, we have decided that an independent investigation is essential to maintain public confidence."
The family of Mr Jones found the messages after searching his phone for evidence of domestic abuse.
His widow and daughter said he was controlling and abusive at home.
The IOPC said Wiltshire Police would continue to look at Gwent Police's handling of its investigation into Mr Jones' death and officers' contact with relatives.
It said the family would have the right for a review if they were not happy with the outcome.
The family have told BBC Wales they want an independent investigation, rather than other police forces carrying it out.
The moves follow referrals from both Wiltshire and Gwent constabularies. The latter had referred several serving and former officers to the IOPC.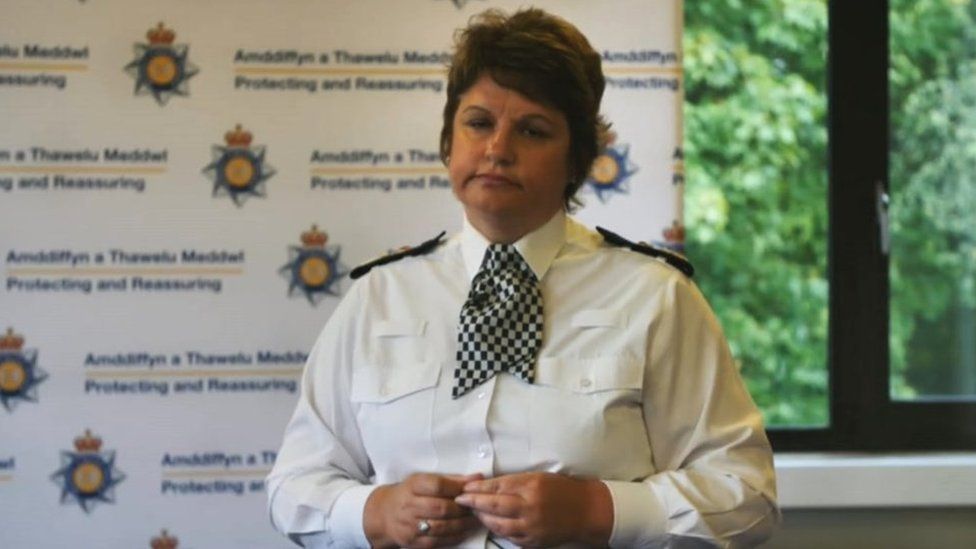 The Sunday Times article reported that WhatsApp and Facebook messages showed Gwent Police officers discussing the sexual harassment of junior female colleagues as well as racism, homophobic and misogynistic abuse, leaking of sensitive police material and corruption.
Ms Evans said: "I recognise that many people will find the messages aired in the public domain, apparently shared among police officers, highly disturbing.
"After publication of the national newspaper article, we formally wrote to the chief constable of Gwent Police requesting they provide us with information to establish the chain of events and decisions taken in relation to the family's complaints, and any conduct matters.
"We had not previously received a referral from the force on any of these matters."