The economy is forecast to contract next year due to the cost-of-living crisis.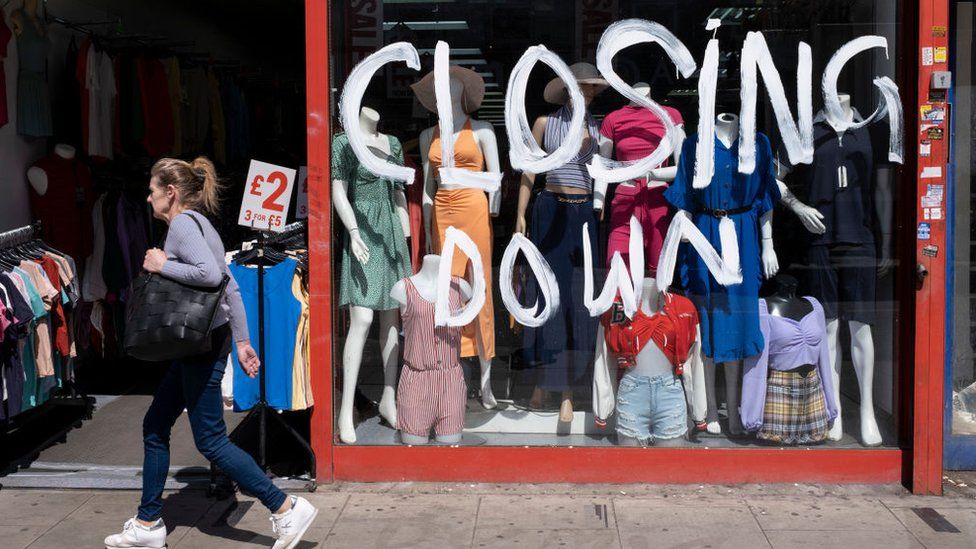 The government has acknowledged the UK is already in a recession after its independent forecaster predicted that the economy was set to shrink next year.
The Office for Budget Responsibility (OBR) says higher energy prices driven by the war in Ukraine are largely to blame for the expected downturn.
It also believes the country will not start growing again until 2024.
It comes as the chancellor lays out his plans to get the economy back on track.
Delivering his Autumn Statement to Parliament, Jeremy Hunt said "families, pensioners, businesses, teachers, nurses and many others are worried about the future".
But he said the government would take "difficult decisions" to tackle inflation and promised his plan – which has been vetted by the OBR – would lead to a "shallower downturn".
The surging cost of living is squeezing household budgets, with energy, food and fuel bills all much higher than they were last year.
The OBR says that overall this year, the economy is still forecast to grow by 4.2%.
But it said it would shrink by 1.4% next year, before rising by 1.3%, 2.6%, and 2.7% in the following three years.
A recession is defined as when a country's economy shrinks for two three-month periods – or quarters – in a row.
Typically during a recession, companies make less money, pay falls and unemployment rises. This means the government receives less money in tax to use on public services.