Typical energy bills will rise to £3,000 per year in April, but the most vulnerable will get extra help.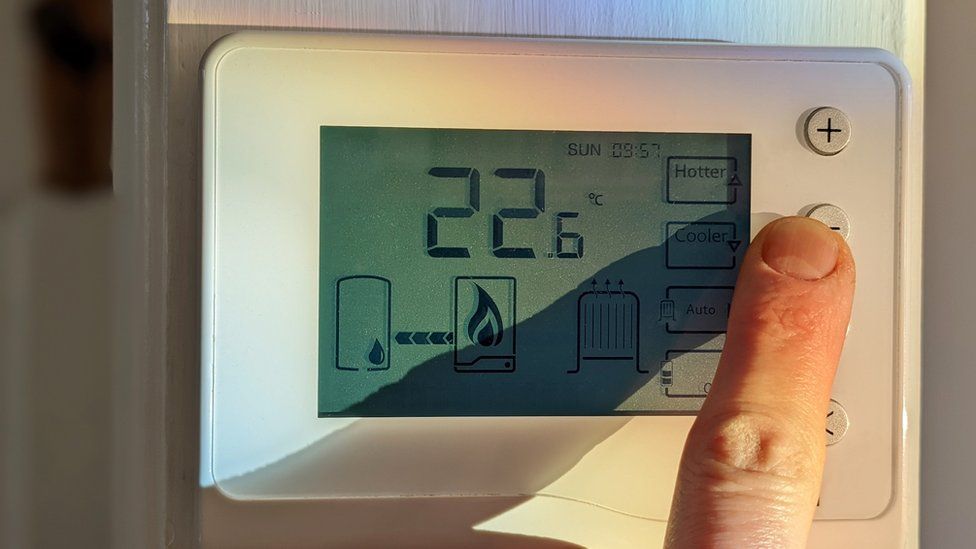 Help with energy costs has been extended for all households, but at a less generous level, meaning millions will still face higher bills.
The bill for a typical household will rise to £3,000 in April, from £2,500 now, Chancellor Jeremy Hunt announced.
Without this help, average bills would have gone up to about £3,740, according to analyst estimates.
Mr Hunt also announced additional cost-of-living payments for the most vulnerable.
This amounted to £900 to households on means-tested benefits, £300 to pensioner households, and £150 for individuals on disability benefit.