Tehran has experts on the ground in Crimea helping with drone attacks on Ukraine, the White House says.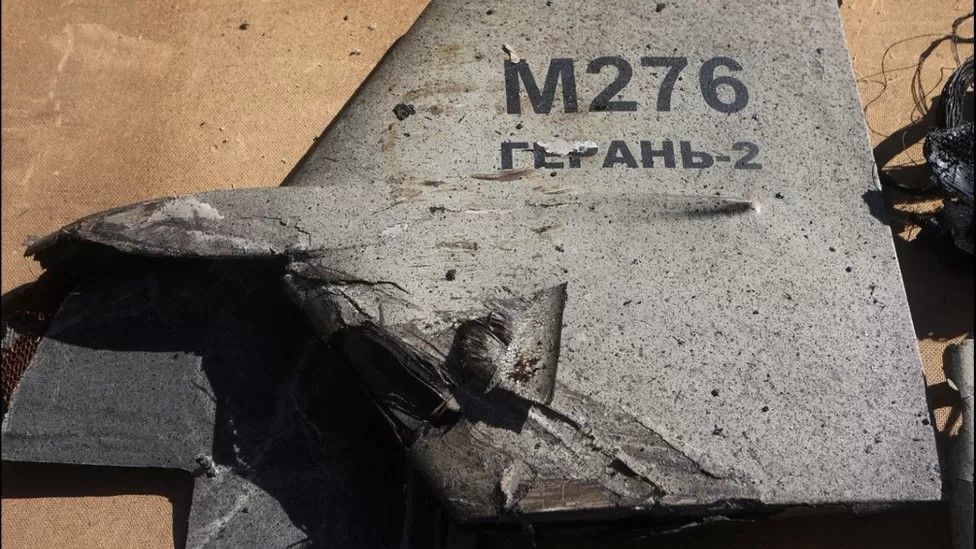 Iran has deployed military experts in Russian-occupied Crimea to help launch drone attacks on Ukraine, the White House says.
The Iranians are trainers and tech support workers, a US spokesman said.
The Ukrainian capital, Kyiv, was struck by so-called "kamikaze" drones on Monday, deployed by Russia but believed to be Iranian-made.
The UK has announced sanctions on Iranian businesses and individuals responsible for supplying the drones.
"We assess that Iranian military personnel were on the ground in Crimea and assisted Russia in these operations," White House national security spokesman John Kirby told reporters.
A "relatively small" number of Iranians are providing technical support and Russians are piloting the drones in Ukraine, he said.
"Tehran is now directly engaged on the ground, and through the provision of weapons that are impacting civilians and civilian infrastructure in Ukraine," Mr Kirby said.
The US will "pursue all means" to "expose, deter and confront Iran's provision of these munitions against the Ukrainian people", he added.
Ukraine identified the drones – or unmanned aerial vehicles (UAVs) – used on Monday as Iranian Shahed-136 weapons.
They are known as "kamikaze" drones because they are destroyed in the attack – named after the Japanese fighter pilots who flew suicide missions in World War Two.
Russia has used the drones and missiles to hit critical infrastructure around Ukraine in recent days, destroying almost a third of the country's power stations since Monday last week.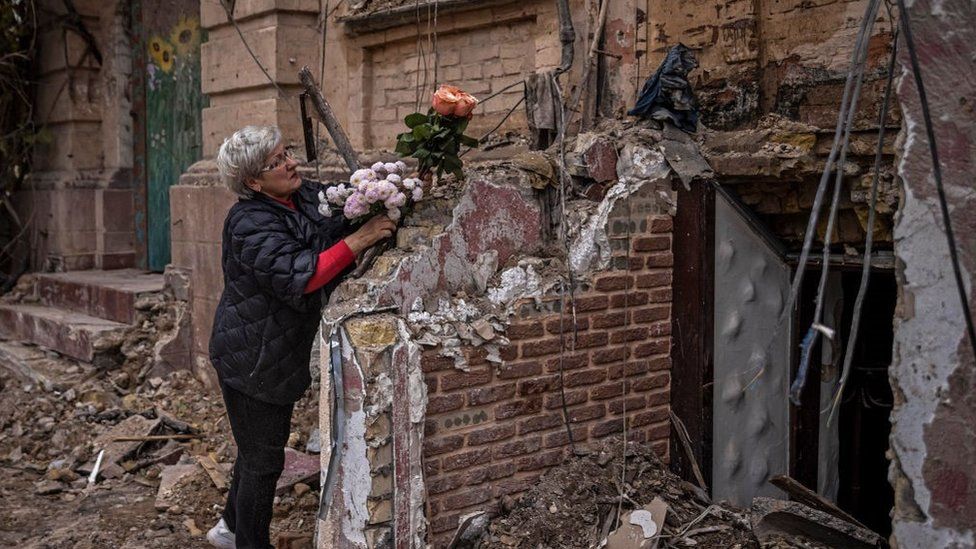 The UK has announced sanctions on three Iranian generals and an arms firm over Russia's use of Iranian drones to attack Ukraine.
UK Foreign Secretary James Cleverly accused those listed of "warmongering" and profiting off Moscow's "abhorrent" attacks.
Among those targeted is the chief of staff of Iran's armed forces, Major General Mohammad Hossein Bagheri, as well as Shahed Aviation Industries, a drone manufacturer.
Ukraine's President Volodymyr Zelensky has accused Moscow of attempting to force people to flee their homes for EU countries by attacking power plants.
"Russian terror against our energy facilities is aimed at creating as many problems with electricity and heat as possible for Ukraine this autumn and winter, so that more Ukrainians go to European countries," he said in remarks to an EU summit on Thursday.