Two unions will ballot their members to vote on industrial action over pay in Great Britain.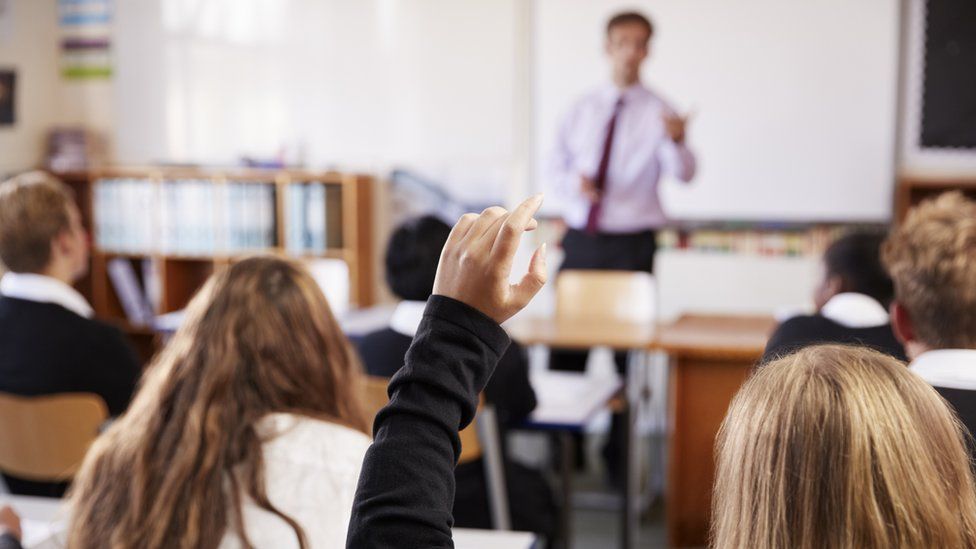 Teachers are one step closer to going on strike after rejecting a 5% pay rise offer.
The largest union for England and Wales, the NEU, said 86% of its members who responded to an initial ballot said they were willing to strike.
A smaller union, NASUWT, has also launched a formal strike ballot.
Both unions have previously said the government's offer failed to recognise the pressure on teachers during the cost-of-living crisis.
The starting salary for teachers in England is due to rise to £30,000 a year by September 2023, as part of a promise that was made during the 2019 election but got delayed by the pandemic.
The pay of more experienced teachers in England – who make up most of the workforce – has seen the biggest squeeze over the past decade.
The Department for Education has not yet responded to a request for comment.
Education is one of many sectors grappling with action over pay. Railway workers and Royal Mail staff are among those walking out.