The estimates show there has been a "notable rise" in infections older people in England and Wales.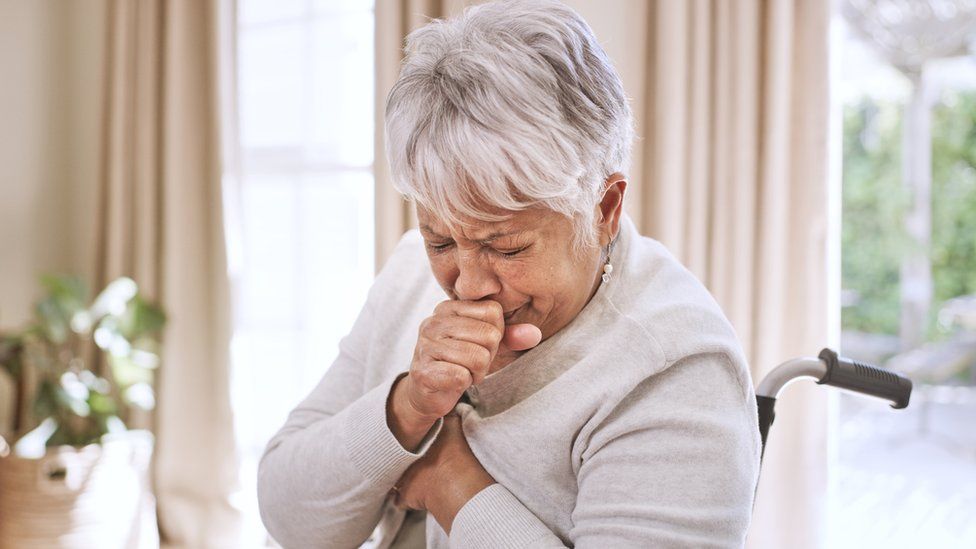 The latest estimates from the Office for National Statistics (ONS) suggest one in 37 people in the UK has coronavirus, a rise from one in 50 the week before.
Experts warn of a "notable rise" in older people in England and Wales.
They say vaccines are the best defence against the virus and urge people aged 50 and over and others eligible for booster jabs to get them.
There are fears of a flu and Covid "twindemic" this winter.
Sarah Crofts, deputy director for the ONS Covid survey, said there was a need for close monitoring as we moved through colder months.
She added: "Infections have risen again across much of the United Kingdom, continuing the pattern of steady increases seen over recent weeks, although Scotland and the North East of England had uncertain trends in the latest week."
The latest ONS figures suggest Covid is infecting around 2.7% of the population – around 1.7 million people overall.
But the proportion of people infected is higher in older age groups. In people aged 70 and over around 3.7% have the virus in England.
Across the UK Covid is infecting:
one in 35 people in England (up from one in 50 the previous week)
one in 40 people in Wales (up from one in 50)
one in 40 in Northern Ireland (the same as before)
one in 50 in Scotland (down from one in 45)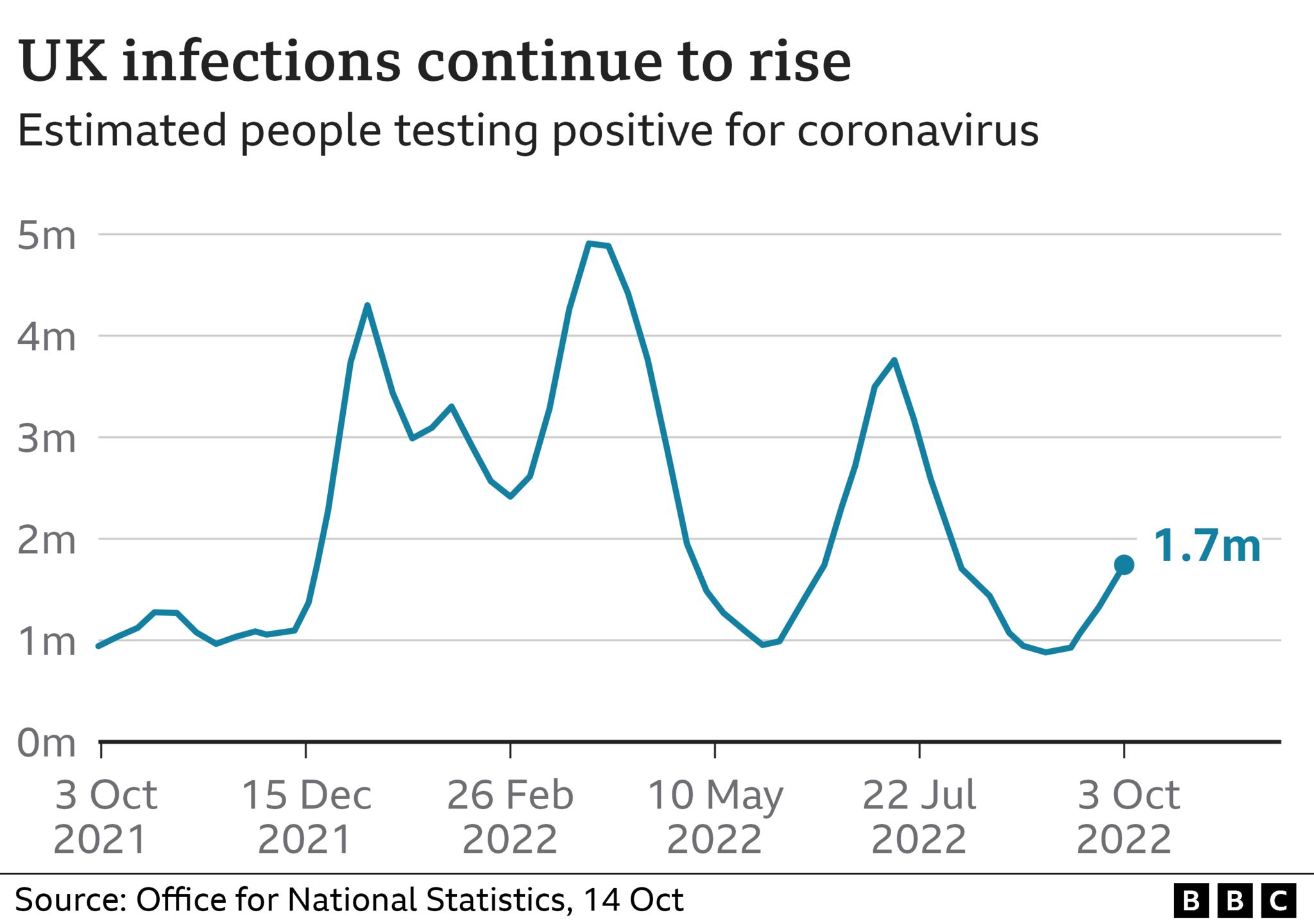 The estimates are based on thousands of random tests taken by people in households across the UK a couple of weeks ago, whether or not they have symptoms.
Hospital pressures
Dr Mary Ramsay, from the UK Health Security Agency (UKHSA), told BBC News it was "particularly worrying" that the number of infected older people was rising "because they are the age group that are likely to get severe Covid and go to hospital."
She said people over 50 should be encouraged to get their boosters to protect them and help prevent them ending up in hospital, but also to protect the NHS from pressures that are likely to get worse over the winter.
Everyone in England aged 50 and over is now able to book a Covid booster and flu jab.
Over-50s in Wales and Northern Ireland are also already eligible for both jabs.
The Scottish government says that it will begin inviting 50 to 64-year-olds soon.
The number of people in hospital with Covid has also been rising in the last few weeks.
As of 12 October, figures show there were 10,608 patients in hospital who had a positive coronavirus test.
That was up 10% on the week before but still far below the levels at the beginning of the pandemic.
Around two-thirds of patients in hospital who test positive for Covid are being treated primarily for other things.
But they may need to be isolated from other patients, putting extra demand on hospitals.
Related Internet Links
The BBC is not responsible for the content of external sites.