Police continue to search a house where human remains are found, as the teenager's family lay flowers.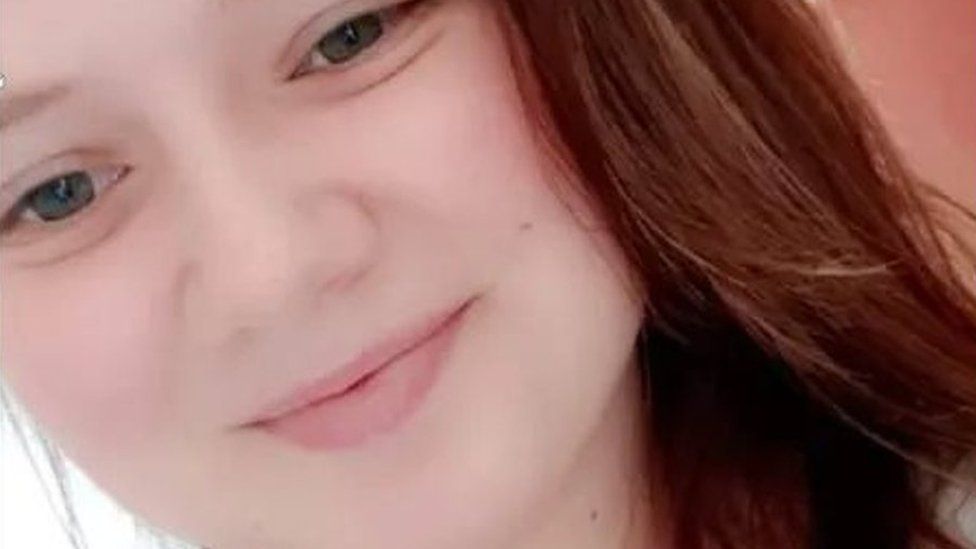 Police investigating the murder of teenager Leah Croucher said forensic examinations at a house where human remains were found could take weeks.
On Wednesday, police said unidentified remains and a rucksack and personal items belonging to the 19-year-old had been found at a Milton Keynes property.
A post-mortem examination is due to take place on Friday but may "take some time", Thames Valley Police said.
Many tributes are outside the house, with some thought to be from family.
The teenager was last seen on CCTV in the city on Friday, 15 February 2019.
Police began searching a home on Loxbeare Drive in Furzton on Monday evening, following a tip-off phone call from a member of the public.
It was there they discovered a number of Miss Croucher's items, along with human remains.
Forensic examinations at the scene may last "several weeks", the force said, and as a result there would continue to be a police presence both at the house and in the area.
It would also "take some time" to formally identify the remains, police said.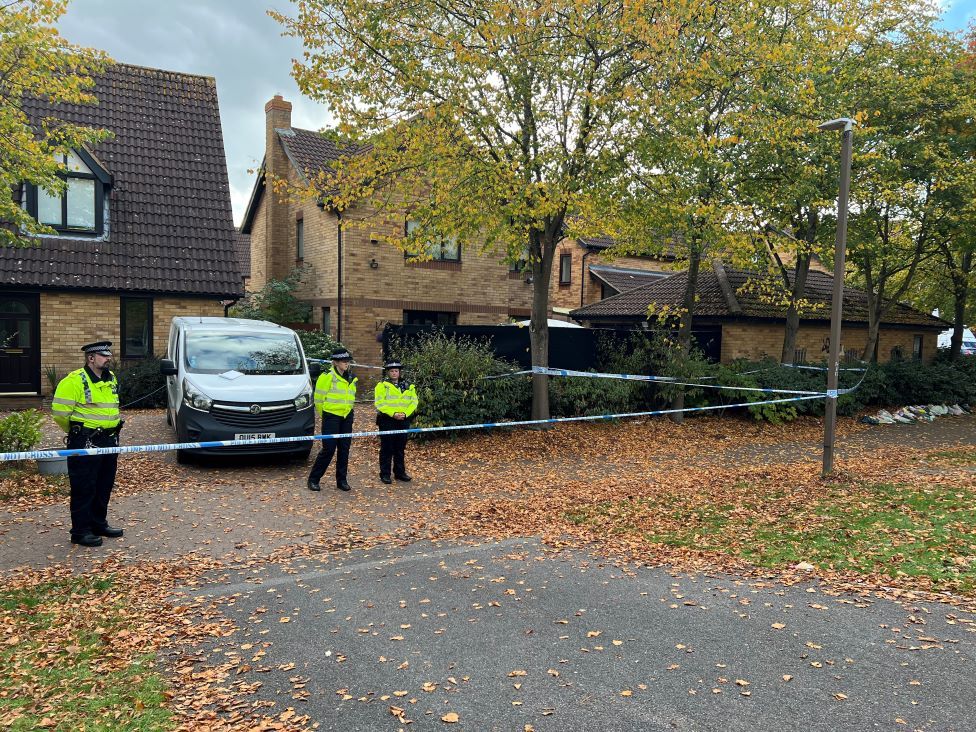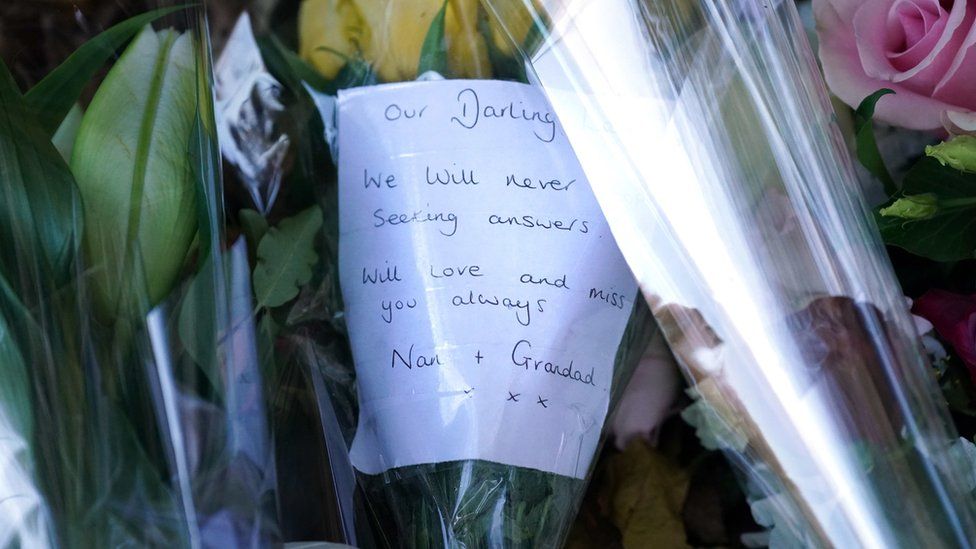 A handwritten message signed from "Nan and Grandad" was tied to a bunch of yellow roses and left outside the property by a group of mourners.
It read: "Our darling, we will never stop seeking answers. Will love and miss you always."
The group also laid a large wreath and a bunch of roses addressed to "our beautiful darling Leah".
The note said: "While our hopes and dreams to find you safe and well have been stolen from us, a new hope for answers and justice is now part of our path to fight ahead.
"We promise you with all of our hearts that we will never ever give up fighting for you."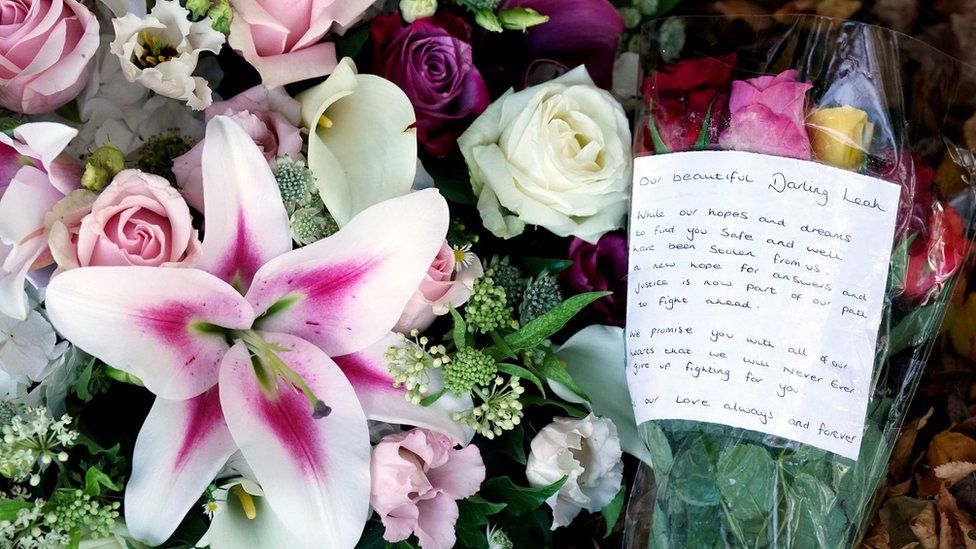 A police spokesman said Monday was the first time they had been alerted to the property, but it had been previously "visited as part of our house-to-house inquiries as part of the investigation".
"There was no response at the property and as such leaflets would have been dropped through the letterbox," the force said.
More than 4,000 homes have been visited and 1,200 hours of CCTV footage reviewed since Miss Croucher's disappearance on her way to work at a finance company three years ago.
Det Ch Supt Ian Hunter asked people to remain respectful of Miss Croucher's family and thanked the local community for their "support and patience" as the investigation continued.
"We are absolutely committed to finding out what has happened to Leah," he said.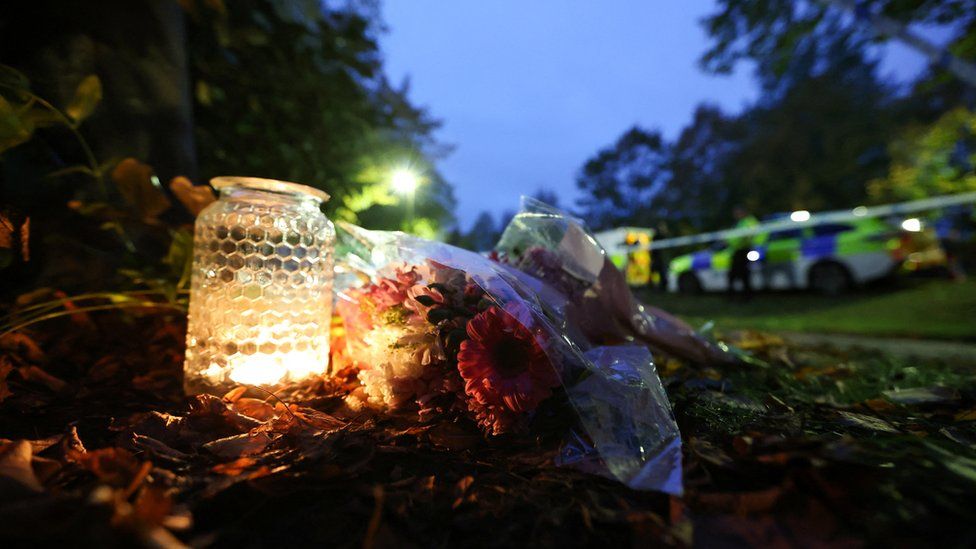 He made a "renewed and specific appeal" to anyone who may have been in the area of Loxbeare Drive on or around the day Miss Croucher went missing.
He said even with the passage of time "we remain hopeful that somebody may have a crucial piece of information".
"No matter how insignificant you believe any information you may have will be, please contact us," he said.
The property is less than half-a-mile (0.8km) from where Miss Croucher was last seen in Buzzacott Lane, Furzton, walking in the direction of Loxbeare Drive and Chaffron Way.

At the scene: Jo Black, BBC News
Police are now on their fourth day of searching this property. Today, like yesterday, some of the police officers entering the house are wearing forensic suits.
A police tent and screen is still in the front garden and last night banging could be heard coming from the four-bedroom detached house.
Although police have stressed it will take time to formally identify the human remains they've uncovered, members of the community have started to place flowers, candles and soft toys next to the police tape marking the cordon.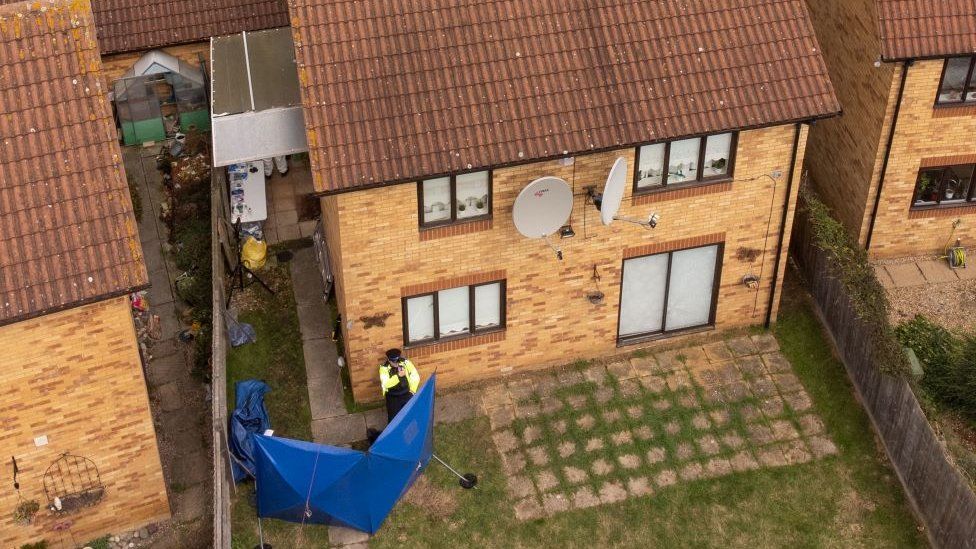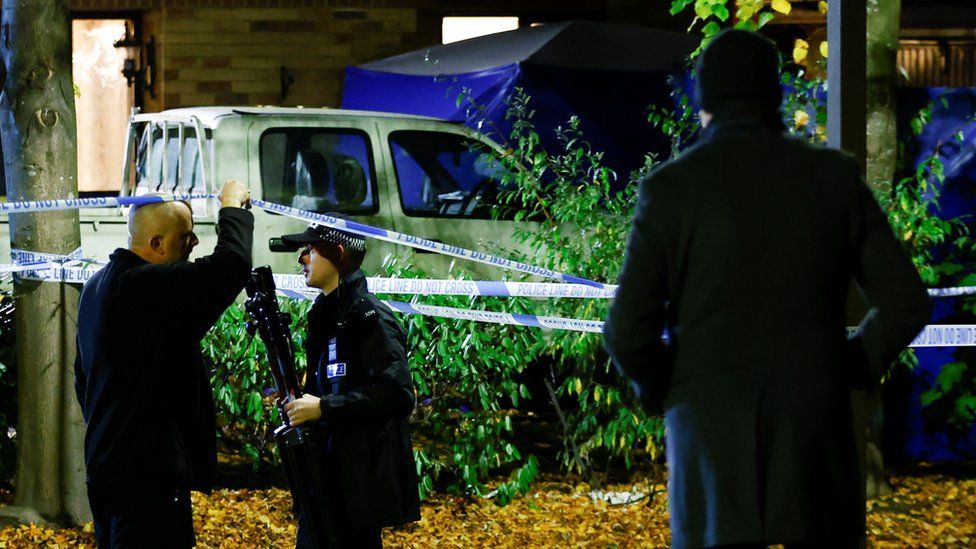 Tara Maher, 51, who lives nearby, said she saw the teenager most days, including on the day she went missing, just after 08:00 GMT.
"It was no different that day – the 15th. We didn't say hello, it was more of an acknowledgment, just a nod."
She gave a statement to police at the time she disappeared and helped with the community effort to find her, because she "did not want her to be forgotten".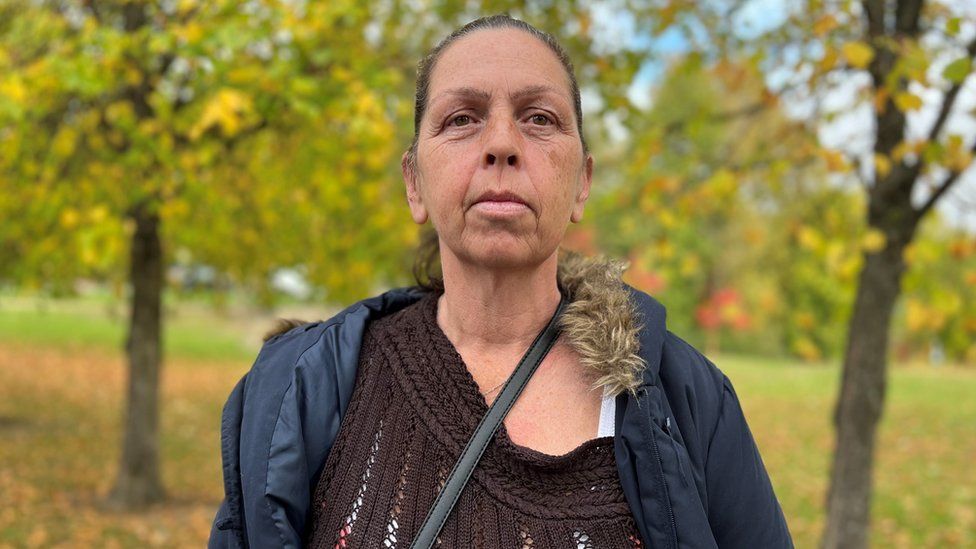 "This has come as such a shock. It's a nice area. It hits home when it is on your doorstep," she said.
Ms Maher, who works at a local shop, said customers were usually jovial, but when the news came through on Wednesday "the whole mood changed", becoming "very sombre".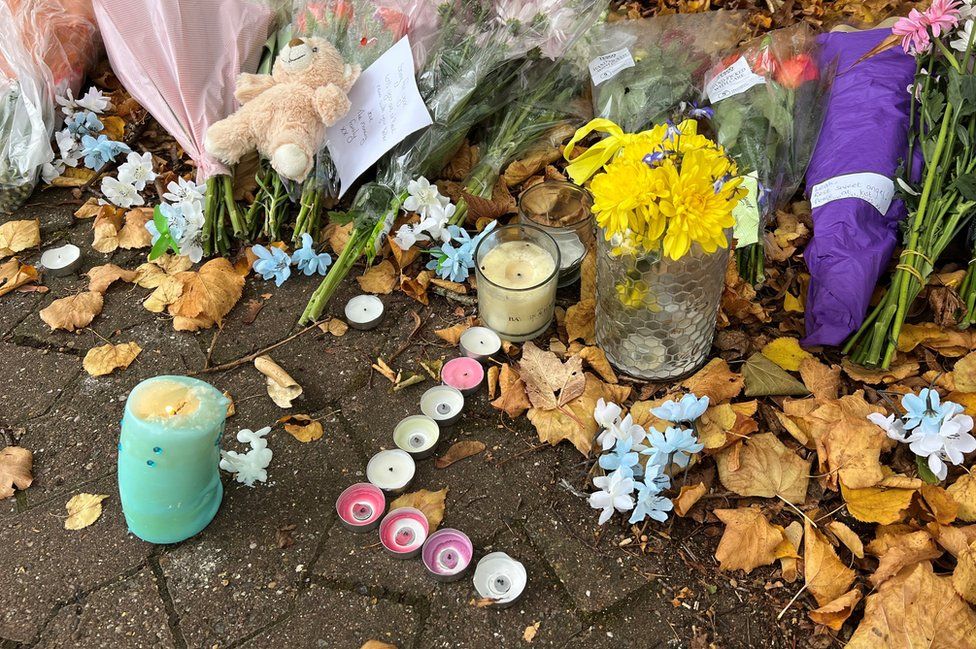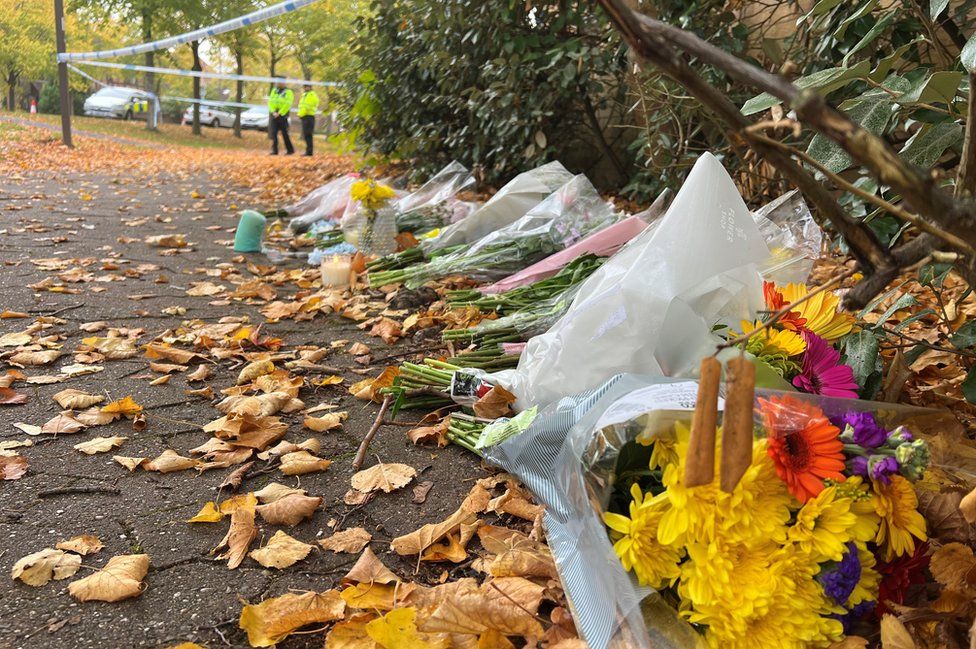 Iain Stewart, Conservative MP for Milton Keynes South, said it was "extremely upsetting to learn of the developments" in the case.
He said he was in contact with police about the situation.
"My thoughts and prayers will continue to be with Leah's loved ones at this difficult time," he said.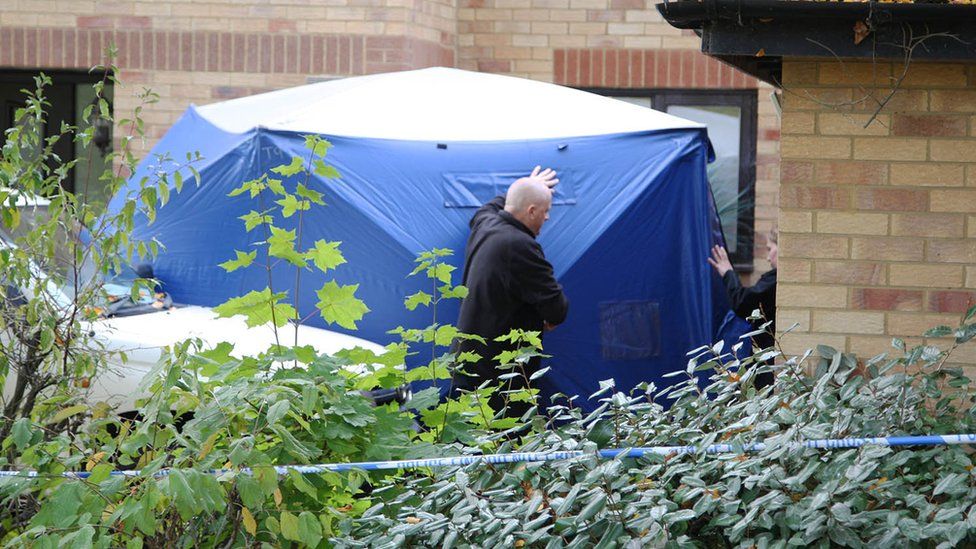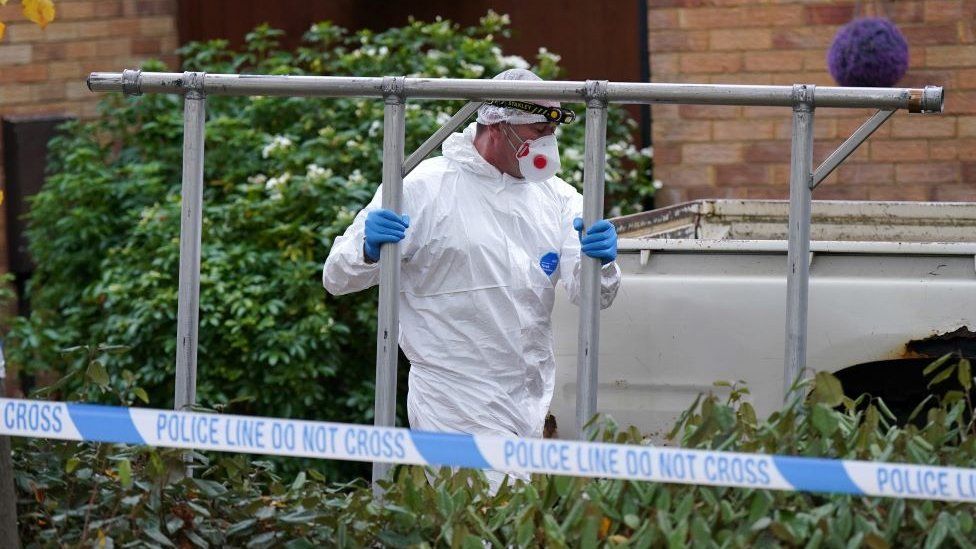 Leah Croucher: A timeline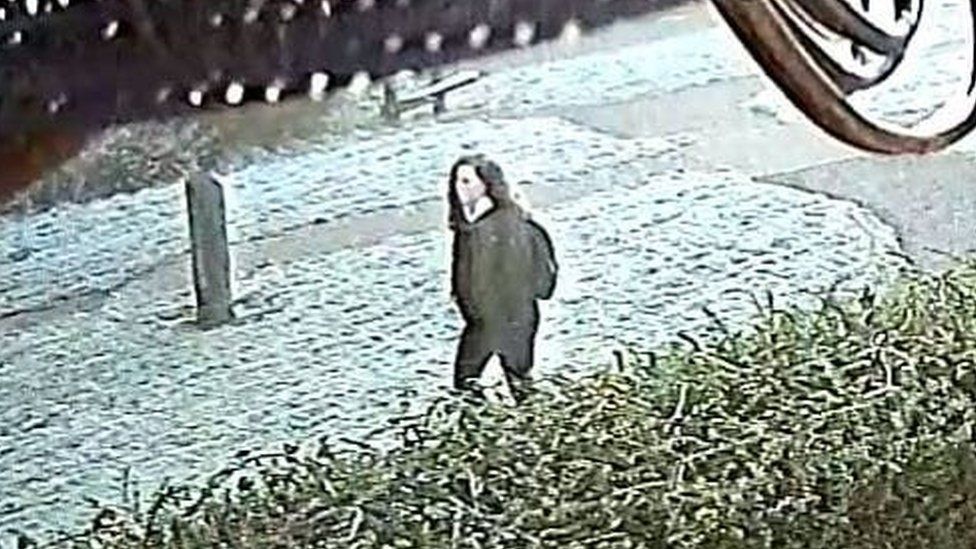 14 February 2019: Leah Croucher is last seen by her parents at the family home in Quantock Crescent, Milton Keynes at 22:00 GMT
15 February 2019: CCTV footage showed her walking down Buzzacott Lane in Furzton at 08:16. She was thought to be going to her job at a finance company, but she never arrived
April 2019: Thames Valley Police said three people had reported possible sightings of Leah near Furzton Lake between 09:30 and 11:15, on the day she went missing
October 2019: A two-week search by Thames Valley Police of a lake and surrounding area at the Blue Lagoon nature reserve in Bletchley finds nothing
February 2021: On the second anniversary of her disappearance, police said there had been "no significant leads" and the case was "bewildering and frustrating"
October 2022: Police open a murder investigation after unidentified human remains and a rucksack and personal possessions belonging to Leah are found at a property on Loxbeare Drive in Furzton

Related Internet Links
The BBC is not responsible for the content of external sites.