Energy watchdog Ofgem will launch a campaign to cut consumption and ensure the UK has enough supplies.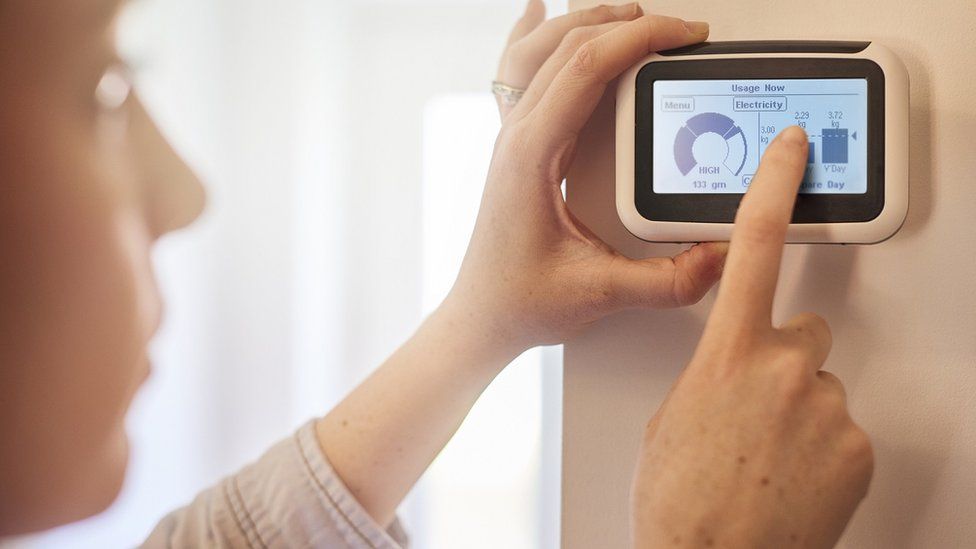 The UK's energy watchdog will call on the public to cut how much gas and electricity they use this winter to guard against the risk of shortages.
Ofgem is set to launch a campaign to show people how to reduce energy use.
Ofgem boss Jonathan Brearley is expected to say that a supply emergency is unlikely.
But he will also warn the coming months could be "difficult" and "we cannot at any time, particularly this winter, eliminate all risk".
The initiative, set to be launched in a speech later on Thursday, comes as the government appeared to change direction on its own public information campaign to cut energy bills.
Last week, cabinet minister Nadhim Zahawi said a planned £15m government drive to encourage household energy-saving had been dropped because the National Grid and Ofgem were running similar campaigns. But the BBC also reported that the campaign had been shelved after opposition by Prime Minister Liz Truss.
At Prime Minister's Questions on Wednesday, however, Pensions Minister Guy Opperman asked Ms Truss about having a nationwide mailout campaign on cutting energy usage.
She said that the Business and Energy Secretary, Jacob Rees-Mogg, "is working on a plan to help companies and individuals use energy more efficiently", adding: "I hope we'll be able to start this going in Number 10 straight away."
In a speech due to be made at industry body Energy UK, Mr Brearley will say that "all of us should be thinking about how to reduce our energy use where possible".
He will add that cutting consumption "is not only the most direct way of reducing our bills. It directly helps with security of supply, contributes to decarbonisation, and saves money for the public finances".
National Grid recently warned that British households could lose power for up to three hours at a time this winter if gas supplies run extremely low.
It said it was an "unlikely" scenario, but added that supply interruptions were a possibility if the energy crisis escalated.
Mr Brearley is expected to tell the audience at Energy UK: "The overall picture for Britain remains favourable. We are in a stronger position than many European countries.
"However, we should be under no illusion that this winter is likely to be a difficult environment – and we cannot at any time, particularly this winter, eliminate all risk.
Mr Brearley is also expected to say the government's Energy Price Guarantee and Energy Bills Support Scheme will provide "much needed relief" to millions of consumers and businesses.
But the Energy Price Guarantee still means that a typical household will be paying around double what they were a year ago, with the typical bill around £2,500 rather than £1,277 last October.