The prime minister confirms that the government will stick to its promise to protect tenants in England.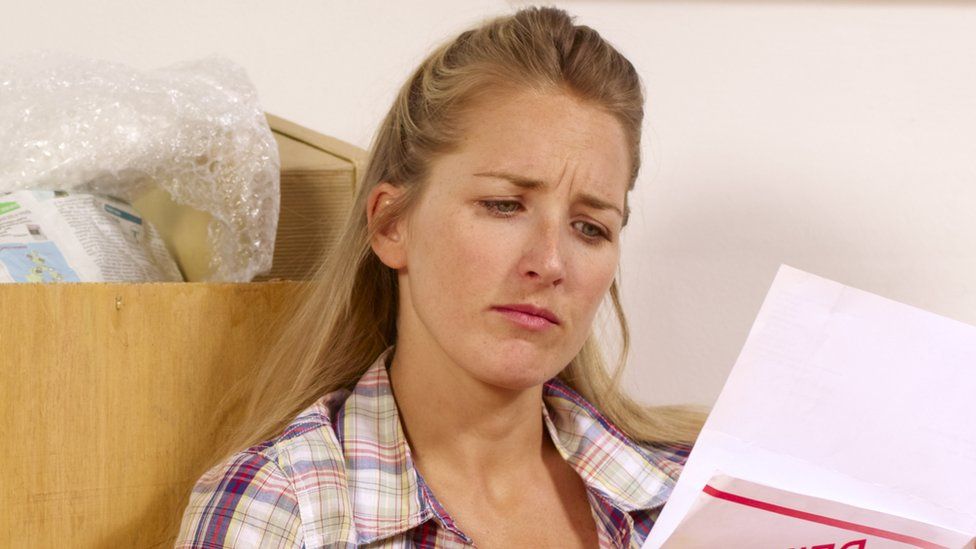 Landlords in England will be banned from evicting tenants without giving a reason, Prime Minister Liz Truss has confirmed.
On Tuesday, the government said no decisions had been made on ending no-fault evictions, despite a promise to do so at the 2019 general election.
But asked at Prime Minister's Questions whether she could reassure private renters that the ban would go ahead, Ms Truss said: "I can."
The ban is due to become law next year.
Reports that the government was rethinking its 2019 manifesto commitment to end Section 21 no-fault evictions were met with dismay by housing charities, who warned that it would lead to a surge in homelessness.
At PMQs, Labour MP Graham Stringer said: "Spooking the markets and increasing the cost of borrowing and increasing the cost of mortgages was almost certainly an act of gross incompetence rather than malevolence.
"But going back on the commitment to end no-fault evictions is an act of extreme callousness.
"Can the prime minister reassure the 11 million private renters in this country that she will carry out her commitment to get rid of no-fault evictions?"
Ms Truss replied that she could, without offering any further detail.
Paymaster General Edward Argar denied her two word statement amounted to another U-turn, telling BBC Politics Live that reports that the ban might be scrapped were just "press speculation".
"No decisions have been made," the spokesman said.
"This is something the secretary of state is considering in terms of how to improve the rental market.
"Clearly, ensuring a fair deal for renters will always remain a priority for this government."
The Conservatives first pledged to scrap no-fault evictions in their 2019 general election manifesto.
In May, the Queen's Speech confirmed that no-fault evictions would be abolished in a new Renters Reform Bill.
The much-delayed bill, which is currently expected to become law next year, will also introduce an ombudsman to manage disputes and extend the Decent Homes Standard to privately renting households.