Police in Kerala make three arrests in connection with the murder of two women whose remains were found.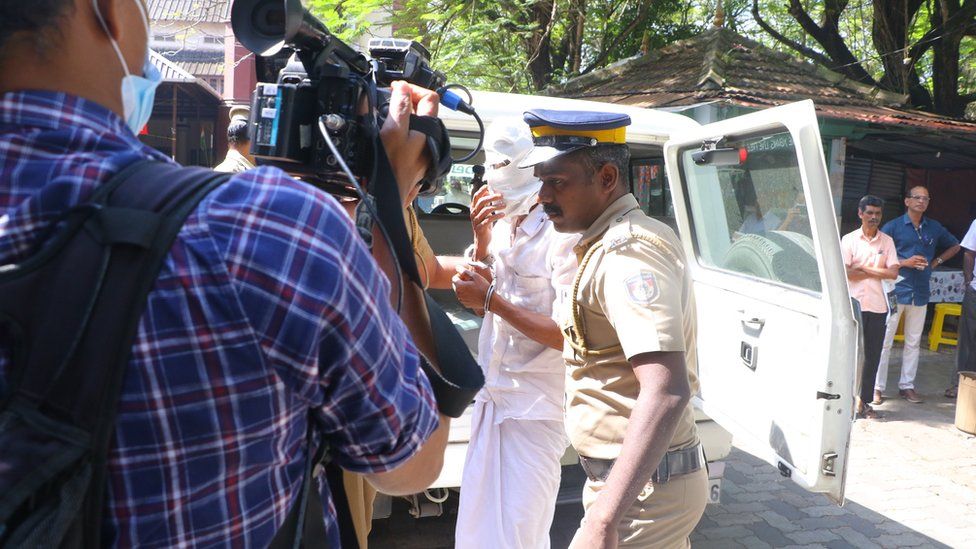 Police in the southern Indian state of Kerala have arrested three people for allegedly murdering two women in a suspected case of human sacrifice.
The remains of the women, who were allegedly murdered months apart, were found on Tuesday.
Police say the accused – a couple and another man – "severely tortured" the victims before killing them.
They say they have confessed to the crime and an investigation is underway.
The accused haven't commented yet on the allegations as they are in police custody.
Warning: This article contains details some readers may find distressing.
The gruesome case has made national headlines and rattled the people of Kerala – considered one of India's most progressive states.
Police say the accused are Bhagaval Singh – an ayurvedic "healer" – his wife Laila, and Mohammed Shafi, an "occult practitioner" from Idukki district.
On Wednesday, a court in Cochin city (now Kochi) sent them to judicial custody for three weeks.
Cochin Police Commissioner CH Nagaraju said the murders took place over four months and were suspected to be part of a ritual done for "financial benefits".
He added that the motive behind the murder was based only on a "preliminary assumption" and that they were investigating based on the confessions.
"Black magic" is still practised in some parts of India – people believe the rituals could bring prosperity, help childless women bear children, cure illnesses and even produce more rainfall.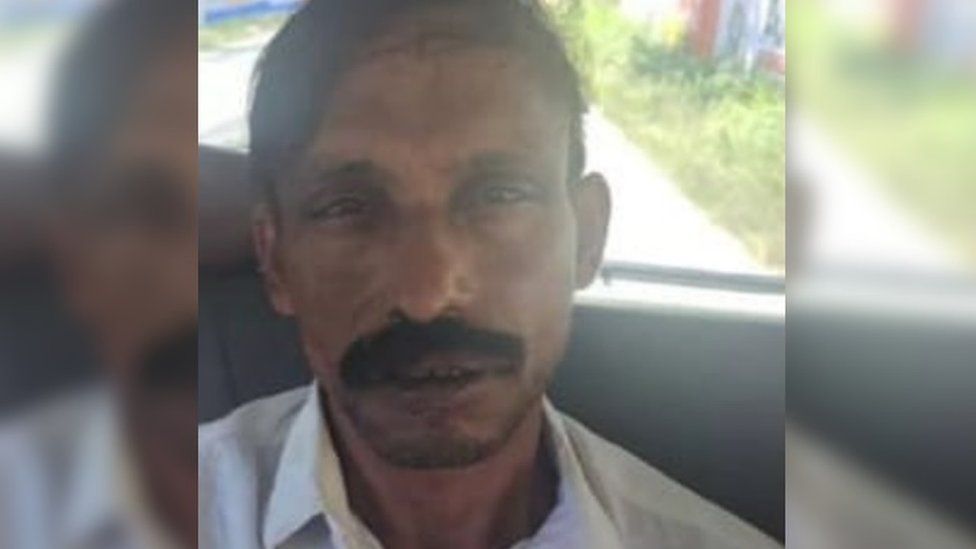 Police say the accused allegedly lured the victims – who sold lottery tickets in Cochin – with the promise of money and allegedly beheaded them before chopping their bodies into pieces.
Human remains suspected to be that of the women were exhumed near Singh's residence in Pathanamthitta district on Tuesday.
The DNA samples of the remains were sent for testing after the women's families failed to identify the mutilated body parts recovered from the pit.
Chief Minister Pinarayi Vijayan said the crime had "shocked the human conscience" and that abducting and killing people for superstitious reasons was a crime "beyond imagination in a state like Kerala".
Who are the victims?
Police have identified the victims as Padmam and Rosili.
Padmam, 57, hailed from Dharmapuram district and lived in Kochi, while Rosili, 49, was from Thrissur district and lived in the satellite town of Kalady.
Padmam's son had registered a complaint in September, saying his mother was missing.
Padmam had been living in a one-room dwelling in Kochi since February. "She lived alone but she would call me every night," her sister Palaniamma told the BBC.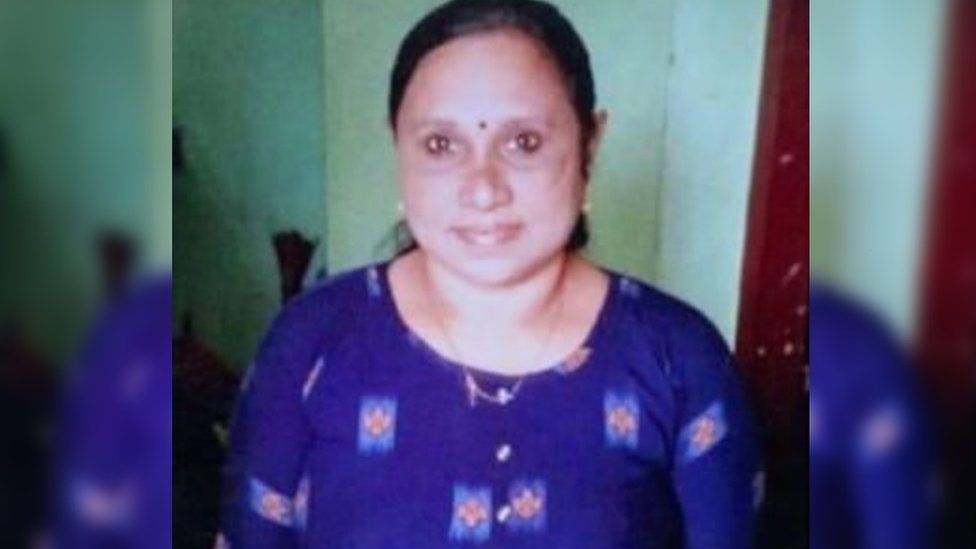 So when Palaniamma did not hear from her sister for a few days, she decided to check on her. "But when I went there [to the house] and found it locked," she said, adding that her phone was also switched off.
Police traced Padmam's mobile phone to Pathanamthitta, about 113 km (70.2 miles) from Kochi. They found that she had received several calls from one of the accused, Shafi.
They say Shafi's call records revealed that he had been in touch with Singh, who also lived in the same area.
When police questioned Singh, he admitted to the crime, they said.
Police alleged that that further investigation revealed that Singh and his wife, along with Shafi's help, had also committed another murder – of Rosili – in June.
"I can tell you it's a very strange murder case," Inspector P Prakash told reporters. "We are trying to confirm when exactly did each murder happen, and if there have been more victims."

Read more India stories from the BBC: