Charley-Ann Patterson, 12, was left visibly distressed by the video, her mother tells an inquest.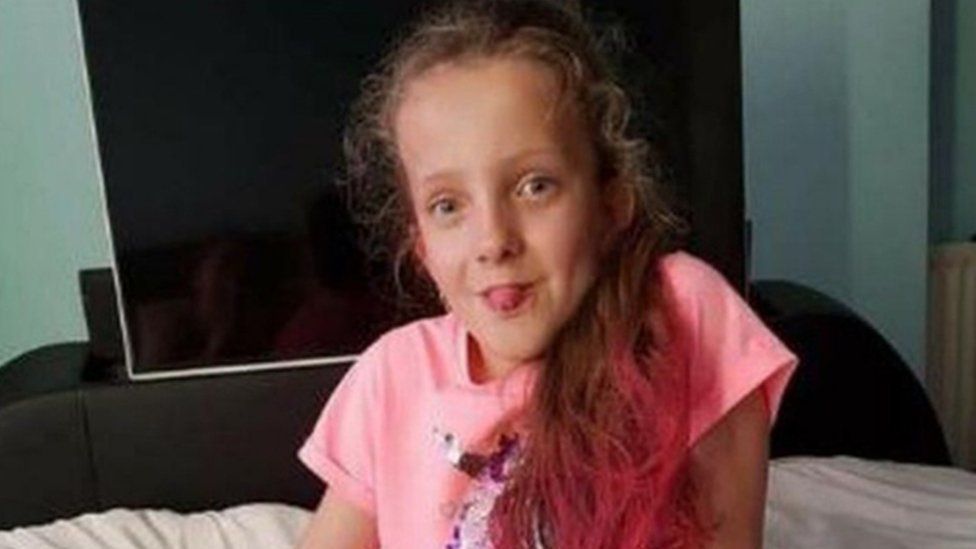 A bullied 12-year-old girl was sent an upsetting social media video days before she killed herself, an inquest has heard.
Charley-Ann Patterson was found dead at her home in Cramlington, Northumberland, on 1 October 2020.
Her mother told the hearing the youngster was also sent other "inappropriate" messages by pupils at her school.
The inquest previously heard Charley told a nurse she felt "isolated".
Northumberland Coroner's Court heard a statement from Charley's mother, Jay Patterson, who said her daughter's behaviour changed halfway through her first year of secondary school.
'Visibly upset'
Read by senior coroner Andrew Hetherington, Ms Patterson's statement said she checked Charley's phone in January 2020 and saw a "shocking" message which read: "You're useless, you can't even kill yourself properly."
Ms Patterson said: "After finding this message I spoke to Charley who said she had been receiving messages of a similar nature for a while."
She said she spoke to Charley's school, Cramlington Learning Village, and was told "several other parents had also mentioned inappropriate messages going around school".
Ms Patterson said: "Approximately one week prior to Charley's death she came to me and told me about a TikTok video she had been sent.
"She would not tell me who had sent this to her but was visibly upset by it.
"She said she had deleted it because she didn't want anyone to see it."
The BBC is not revealing the content of the video, which detailed a suicide technique.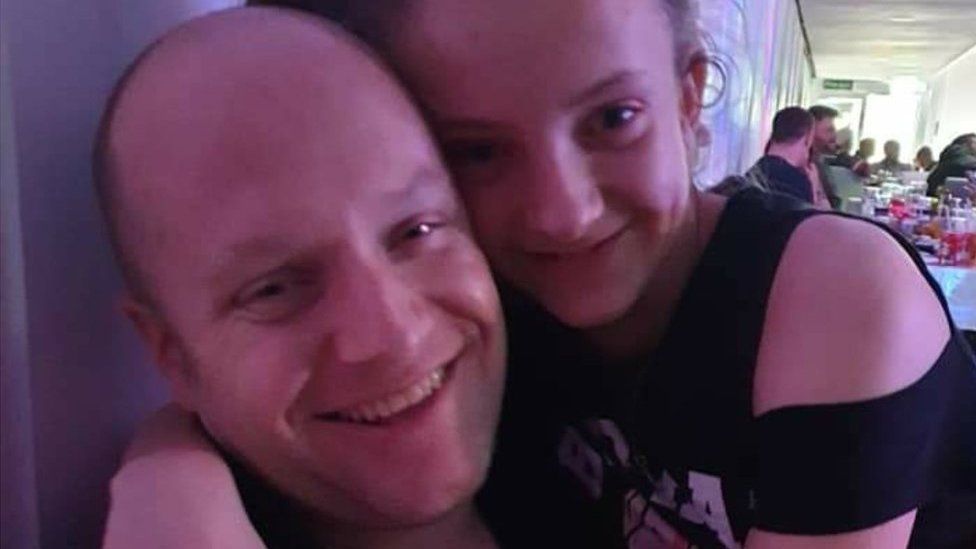 The inquest heard some messages were sent by pupils via laptops being used to work remotely after the onset of the coronavirus pandemic in March 2020.
In her statement, Ms Patterson said she understood those private exchanges were not being monitored by members of staff.
She added she believed Charley "felt very isolated" due to not being able to go to school. After then being allowed to attend two days per week, she was placed in a "bubble" with a pupil she was having issues with.
She tried to tell her teacher but was told it could not be changed, Ms Patterson said.
Having seen an improvement in her mood over the summer break, she said her daughter's attitude shifted again after returning to school in September 2020.


The inquest also heard evidence from Ellis Parker, a nurse practitioner with the universal crisis team for children and young people at Cumbria, Northumberland Tyne and Wear NHS Foundation Trust.
Ms Parker carried out a telephone call with Charley and Ms Patterson on 1 June, 2020, and said she had "wrongfully thought" a colleague who had previously spoken to the youngster had already made a referral to the Northumberland Early Help Hub.
Asked by the coroner if that had been a "missed opportunity", Ms Parker said: "I think, yes, it was an error on our behalf that the referral hadn't been made, but I think in the time limits we are talking – four months – I suspect at best Charley might have received an initial assessment from whatever service the hub deemed appropriate."

Related Internet Links
The BBC is not responsible for the content of external sites.