King Charles III and Camilla will be crowned on Saturday 6 May at Westminster Abbey.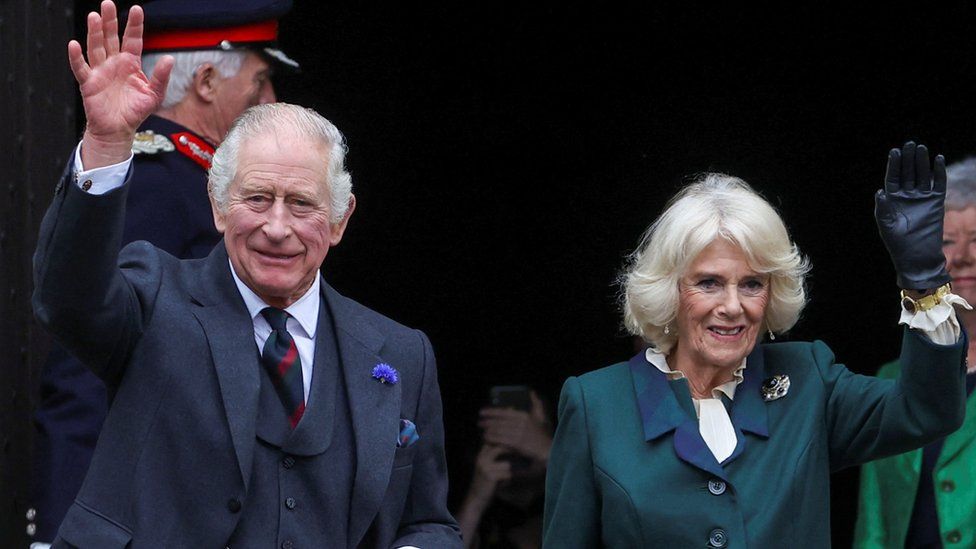 "All options" are being considered on whether there will be a bank holiday to mark King Charles III's coronation, No 10 has said.
Some MPs have called for a bank holiday to be announced – either by moving the scheduled one on 1 May to 8 May or creating an additional public holiday.
Downing Street said the government was "carefully considering all plans".
"Obviously this will be a historic event", the No 10 spokesperson said, adding: "All options remain on the table."
Labour has backed calls for the May bank holiday at the beginning of the month to be moved to coincide with the coronation, giving people a long weekend to mark the occasion.
Keir Starmer's spokesperson said it "would certainly be a good way for the country to celebrate the coronation".
King Charles immediately became monarch when Queen Elizabeth II died, but the coronation marks a symbolic celebration of his new reign.
It will be the first coronation in the UK held for almost 70 years, the last being in June 1953 for Elizabeth II. Like her son, it was held the year after she became the monarch.
It will also be the first coronation held on a Saturday since Edward VII in 1902.
Camilla, the Queen Consort, will also be crowned as part of the service – in a simpler but similar ceremony to the crowning of the King.