Lucy Letby told the mother of a distressed baby "trust me I'm a nurse", her murder trial hears.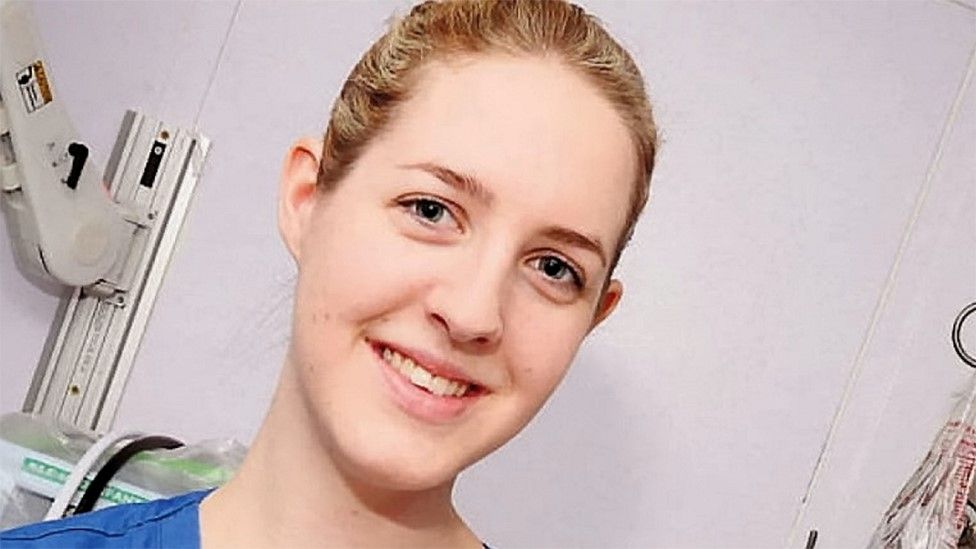 An alleged killer nurse murdered a five-day-old baby by injecting air into his stomach through a nose tube, a court has heard.
Lucy Letby, of Hereford, is accused of murdering five baby boys and two girls, and attempting to murder 10 other babies at Countess of Chester Hospital.
Manchester Crown Court heard she allegedly killed child C six days after murdering for the first time, a child referred to as child A.
Ms Letby, 32, denies 22 charges.
Nick Johnson KC, prosecuting, told the court child C died because the air injected into his stomach made him unable to breath and he suffered a cardiac arrest.
The trial heard Ms Letby agreed she had been the only person in the room when child C collapsed and she was supposed to be looking after another, more poorly baby, in another room.
The court heard it was days after she allegedly killed child A, and days later attacked his twin sister, child B, while working at the neonatal unit.
"You can now see there was a pattern emerging," Mr Johnson said.
"Lucy Letby was the only person working on the night shift when child C died who had also been working on either of the shifts when child A died and his twin sister child B collapsed."
Mr Johnson told the court Ms Letby's method of attacking the babies in the neonatal unit was "beginning to develop".
"She had injected air into the bloodstream of the first twins, child A and B, and varied this approach by injecting air into child C's stomach via the nasogastric tube," he said.
The court heard on the day child C died, Ms Letby searched for the infant's parents on Facebook.
The jury has been told the trial may last up to six months.

Related Internet Links
The BBC is not responsible for the content of external sites.