The ex-chancellor recalls his brother's 2018 death in an interview to mark World Mental Health day.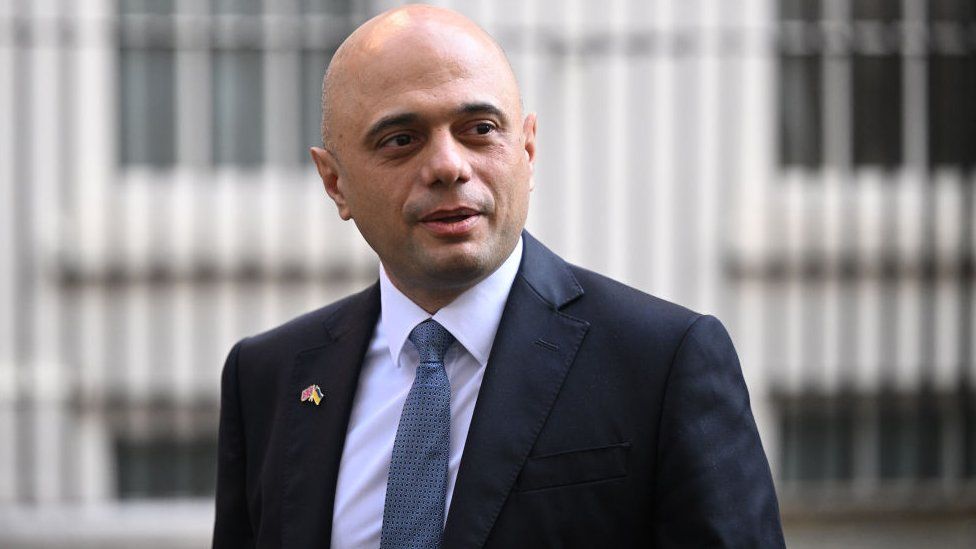 Ex-chancellor Sajid Javid has spoken about his brother's suicide, telling the BBC his family "just didn't see it coming".
Mr Javid, who appeared on Radio 4's Today programme to mark World Mental Health day, recalled being stunned by his brother Tariq's death in July 2018.
"One day he was there, the next he was gone," Mr Javid said.
"I still think… whether there was anything I could have done to save his life," the Conservative MP added.
In 2021 more than 5,000 people took their own lives in the UK – three-quarters of them were men. Mr Javid said he felt that in some cases, a stigma around mental health prevented men from seeking help sooner.
"There is a bit of a macho culture sometimes for men not to speak out," he said, adding that his brother had not spoken about the challenges he was facing.
"He didn't talk to anyone about this, and I think for anyone that might even be listening that might have suicidal thoughts, or they think a friend might have, the most important thing is to talk to someone," Mr Javid said.
The former health secretary, whose parents came to the UK from Pakistan in the 1960s, suggested that in some minority communities a reluctance to engage in conversations about mental health could prevent people from accessing treatment.
"When it comes to suicide prevention, you quickly learn about disparities and challenges, particularly in certain communities," Mr Javid said.
"When Tariq took his own life, there were members in the Asian community who said 'don't say that he took his own life, don't talk about that, just say that he had an accident'."


He urged the government to take action around areas which could lead to a deterioration of mental health, noting that it had been four years since he launched a white paper on the regulation of online content that incites harm.
"When I was home secretary, alongside Jeremy Wright the [then] culture secretary, we introduced the white paper on online harm, and here we are, four years later, nothing has happened," Mr Javid said.
The delay in passing the online safety bill has come into sharp focus following the death of Molly Russell.
Last week a coroner ruled the 14-year-old took her life after an act of self-harm while suffering depression, saying that social media material contributed "more than minimally" to her death.
Her father Ian Russell told the BBC that "there is no time for delay" in legislating to stop children seeing harmful content online.
Mr Javid agreed and criticised the government for "taking too long" to pass the bill, noting that there is now a "huge gap" in the law when it comes to tackling harmful content.
Mr Russell told the BBC last week that Culture Secretary Michelle Donelan called him to pledge that the bill would continue through parliament and would not be watered down.