Russia is widely condemned after launching missile strikes across Ukraine, including on central Kyiv.
Russia has been widely condemned after bombarding cities across Ukraine, including launching missile strikes on the centre of Kyiv for the first time.
The US said "brutal" attacks had hit non-military targets and promised ongoing military aid, including advanced air defence systems.
United Nations chief Antonio Guterres said he was "deeply shocked".
Vladimir Putin said the attacks were retaliation for Saturday's explosion on a key bridge linking Russia to Crimea.
The attacks were designed to intimidate Ukrainians, but failed to do so, a senior adviser to Volodymyr Zelensky told the BBC.
The deadly violence across Ukraine included strikes on the cities of Lviv, Kharkiv, Dnipro and Zaporizhzhia.
At least 14 people were killed and scores more were injured, officials said.
In Kyiv the areas hit included the Taras Shevchenko park, a university building and a children's playground.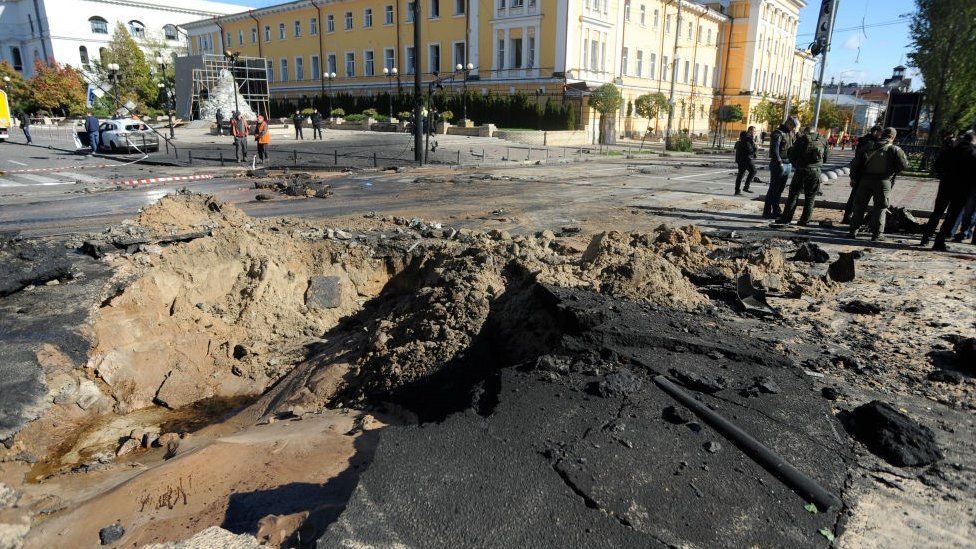 Antonio Guterres described the strikes as "another unacceptable escalation of the war" for which civilians were paying the highest price.
The EU said a war crime had been committed, while European Commission president Ursula von der Leyen said Russia stood for terror and brutality.
US President Joe Biden was one of many foreign leaders to speak with President Volodymyr Zelensky, and he "pledged to continue providing Ukraine with the support needed to defend itself, including advanced air defence systems", the White House said.
Mr Biden said the attacks demonstrated "the utter brutality" of Putin's "illegal war".
China and India, which have not condemned the war, called for a de-escalation.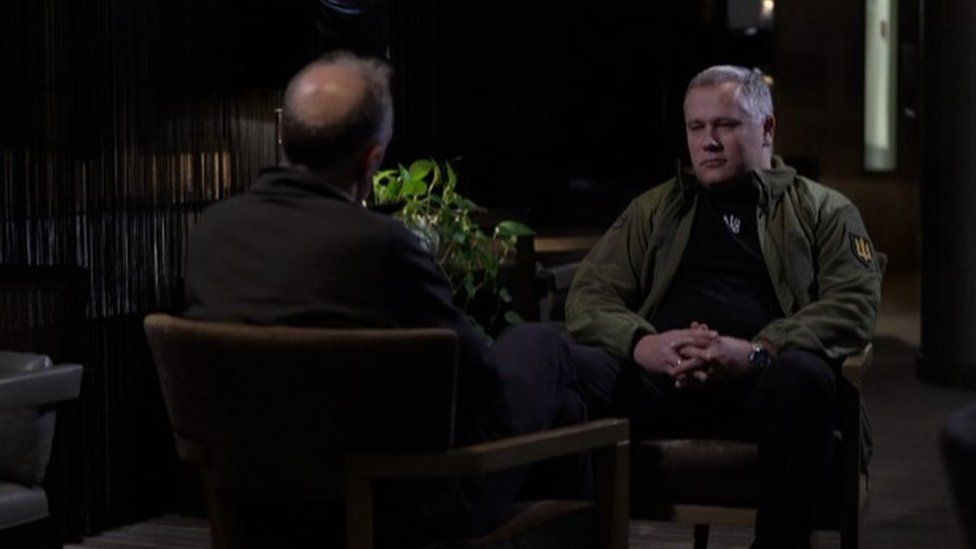 Russian missiles began hitting targets across Ukraine around the morning rush hour on Monday, in the most widespread bombardment of the war.
Ihor Zhovka, deputy head of President Zelensky's office, said they were designed to sow panic.
The strikes were more intense than had previously been seen, he told the BBC, and in some ways resembled the early days of the war.
He added that this had not come as a surprise, and was a sign of things to come during the "very difficult" winter ahead.
Ukraine says 83 missiles were launched of which more than 43 were shot down.
Several regions were left without electricity and water after missiles hit energy infrastructure.
Residents in the capital said Russia appeared to be targeting civilian areas which were busy with morning commuters.
Russian President Vladimir Putin said the attacks were in retaliation to Saturday's explosion on the bridge linking the occupied Crimea peninsula to Russia which he blamed on Ukraine.
Ukraine has not confirmed it was behind that strike. Mr Zhovka said he did not entirely believe that the Russian attacks were a retaliation, as Kyiv has been hit before.
Mr Putin warned he was ready to authorise more "severe" attacks, while deputy head of the Russian Security Council Dmitry Medvedev said that "the first episode has been played. There will be others".