Estelle Mendoza, 98, who is on end-of-life care, saw her monthly bills rise from £33 to £215.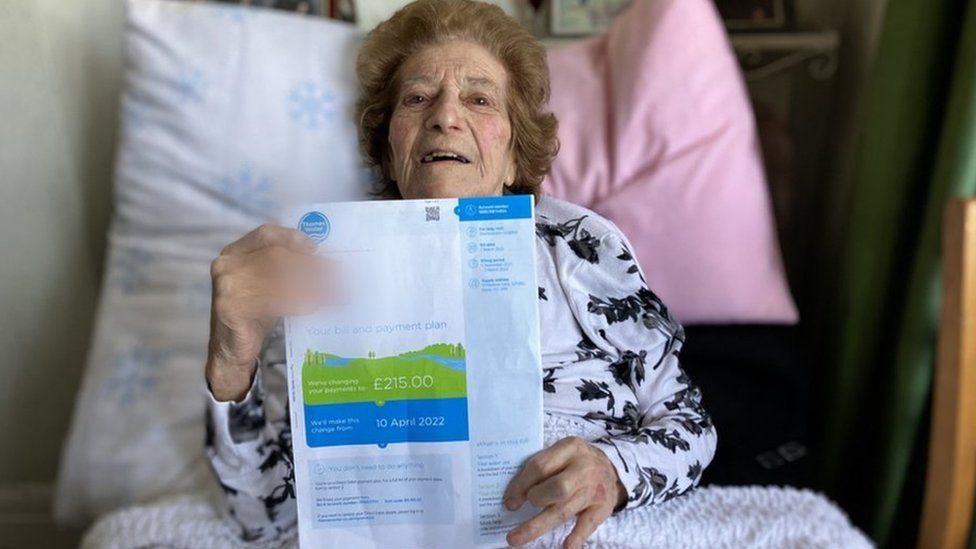 A bedridden 98-year-old woman was sent a water bill which said she had consumed the equivalent of one million cups of tea in six months.
Estelle Mendoza's monthly Thames Water charge increased from £33 to £215 after the supplier suggested she had used 255 megalitres of water.
Her son Lawrence, 68, branded the treatment of his mother, who has lived in her Gants Hill home in east London since 1948, "disgusting".
Thames Water has apologised.
The sharp rise in smart meter readings was due to a leak but Mr Mendoza said it took months for the water company to act.
Mrs Mendoza, is considered a vulnerable customer because she has dementia, is doubly incontinent and requires round-the-clock care.
Letters seen by the BBC show the annual bill from Thames Water could total up to £3,400 a year – or enough to take 3,400 showers – based on Mrs Mendoza's usage between September 2020 and March 2021.
Because her son had power of attorney, he noticed the huge payment leaving his mother's account and cancelled the direct debit.
Mr Mendoza, who works as an accountant, spotted that the figures didn't add up.
He said: "The treatment from them is appalling. They [Thames Water] tell us water is a valuable commodity and they couldn't give a damn.
"There is absolutely no care or consideration given to their customers. I cannot believe this is the exception to the rule."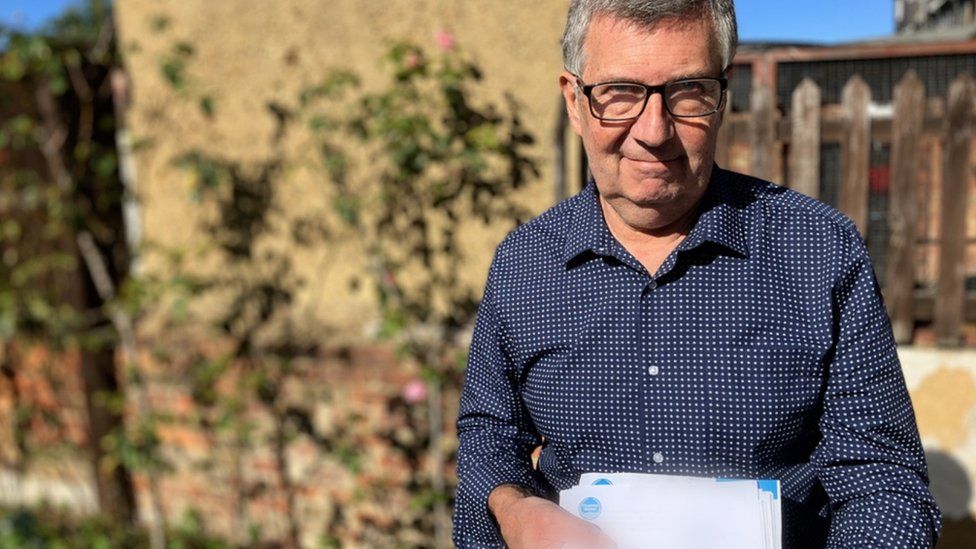 After cancelling the direct debit, it was suggested that his mother's credit rating could be affected if payment was not made.
The Ongar town councillor said: "My message to Thames Water would be, look after the vulnerable who can't look after themselves.
"Even the people in the complaints department have said it's disgusting.
"I cannot understand why they are unable to act when they have a smart meter telling them there's a problem."
Mr Mendoza added: "If she didn't have me, Thames Water would have continued billing at £215 a month and not done anything."
Thames Water apologised for Mrs Mendoza's experience and any distress caused.
A spokesperson said: "Taking care of customers who need additional support and delivering brilliant customer service is one of our biggest priorities.
"Our team are aware of her case and have escalated it to ensure we visit and investigate and, if possible, repair the leak on her property. Once the leak is repaired, we will compare normal water use and provide a revised bill."
The supplier highlighted that smart meters only charge for water used, which should lead to lower bills. Meters could also indicate a leak at a property, as there "would be a continuous flow even at times where we wouldn't expect to see any water being used", they added.