Max Verstappen clinches a second title in extraordinary circumstances after dominating a Japanese Grand Prix truncated by heavy rain.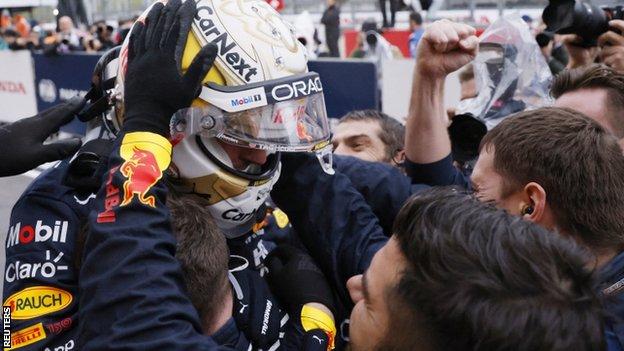 Verstappen headed Sergio Perez in a Red Bull one-two after Ferrari's Charles Leclerc, who crossed the line second, was penalised for cutting the track and gaining an advantage on the last lap.
There was confusion after the race as to whether Verstappen had done enough to tie up the championship, because it was not immediately clear whether full points would be awarded for a race that ran just over half distance.
But governing body the FIA said that reduced points only applied if a suspended race could not be resumed.
Even Verstappen asked: "Are you sure?" when he was told he was champion, reflecting the historical precedent that reduced points are awarded.
But it seems that this was inadvertently left out of the rules when they were rewritten over the winter, following the controversial Belgian Grand Prix, when a result was declared despite no racing taking place.
More to follow.