The MP had backed Liz Truss's rival for PM but his appointment comes amid calls for party to unite.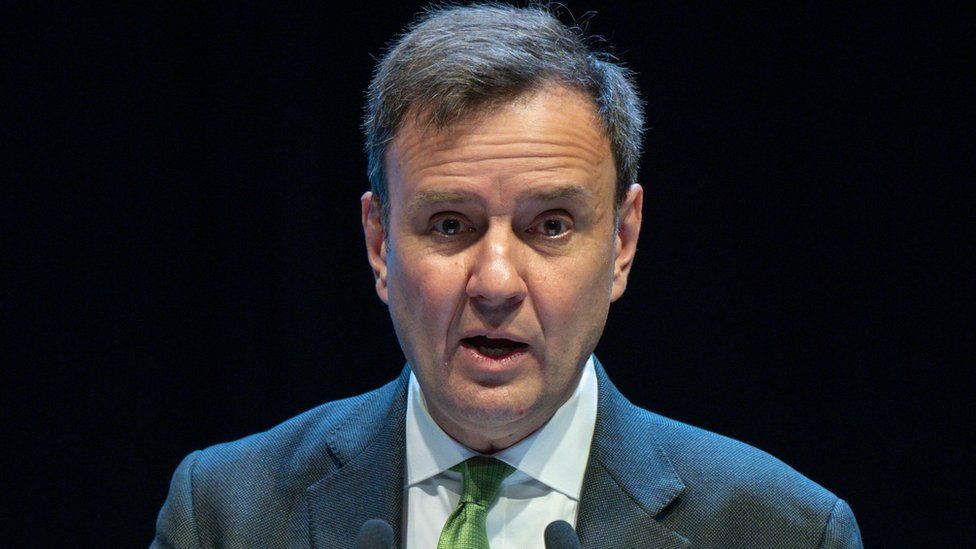 Greg Hands has been appointed a minister in the Department of International Trade following the sacking of Conor Burns.
The Downing Street announcement comes days after Mr Burns was dismissed after a complaint of serious misconduct.
The MP, who also had the party whip removed, denies any wrongdoing and says he looks forward to clearing his name.
Mr Hands said it was an "honour and a great privilege" to serve the government.
The MP for Chelsea and Fulham previously served as a trade minister when Boris Johnson and Theresa May were at No 10. He was most recently a minister at the Department for Business, Energy and Industrial Strategy,
In a tweet, he thanked Prime Minister Liz Truss for "the confidence" and said he was looking forward to working with International Trade Secretary Kemi Badenoch.
Mr Hands had supported Ms Truss' rival Rishi Sunak in the Tory leadership race.
His appointment follows appeals by several cabinet ministers for the party to unite and rally behind Ms Truss after weeks of unrest over her policies.
It has been a turbulent week for Ms Truss, with interventions from former ministers and backbenchers forcing a U-turn over plans to scrap the top 45p rate of tax on the highest earners. Disagreements also emerged over calls to raise benefits in line with inflation.